The thought of having a sloppy joe sandwich for dinner brings back some pretty happy memories.  I loved sloppy joes, sloppier the better in my book!  So when I saw this recipe on Pinterest before the super bowl and decided instantly that it had to be made.  I did make some revisions because I wanted it to be super-duper easy.
-1 lb. ground extra lean turkey meat
– 1/2 teaspoon garlic salt
– 1/2 teaspoon onion powder
– 1 can sloppy joe mix
– 6 pretzel rolls
– 1 cup shredded mozzarella cheese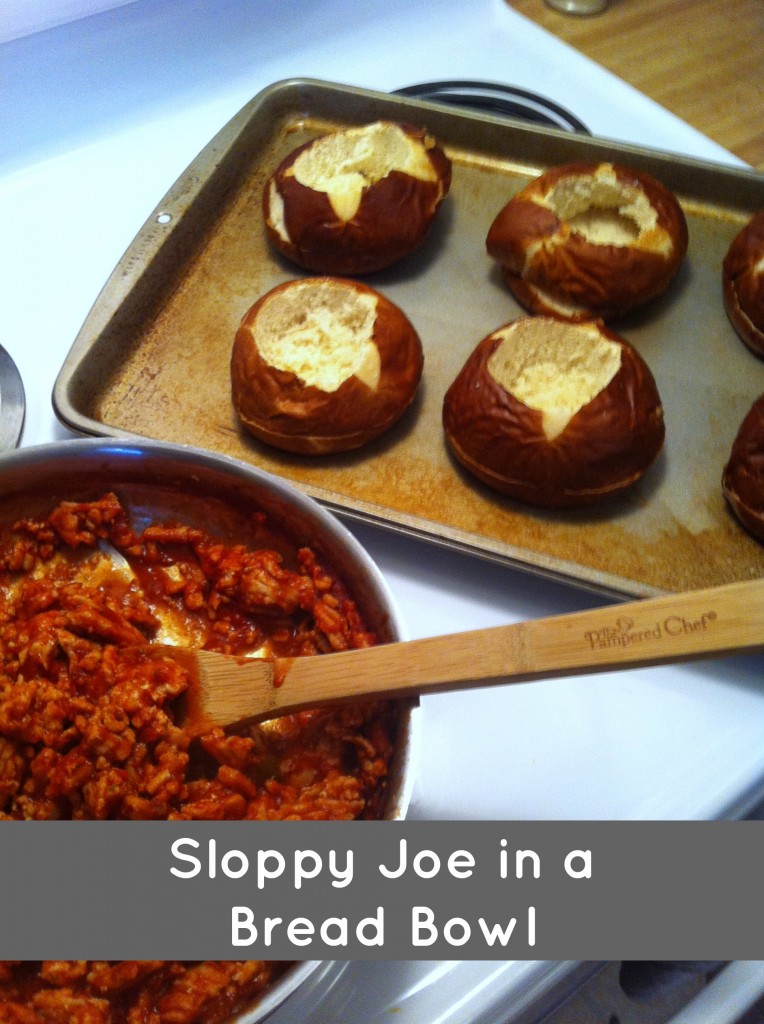 Add turkey, garlic salt, and onion powder to skillet.  Brown turkey meat until fully cooked.  Add can of sloppy joe mix and cook for about 7-10 minutes (or follow directions on can).  While sloppy joe mixture is simmering, cut rolls and hollow out center to make individual bowl.  Add turkey mixture to bread bowls and top with mozzarella cheese.  Bake at 350 degrees for about 5-8 minutes or until cheese is melted.  Serve immediately.
These were ah-mazing!  I wish I would have taken a few more pictures, but I didn't want to wait to eat these beauties.