I found out you can make taco meat in the slow cooker… what?!?  I was shocked, excited, and couldn't wait to try it out.  Then I learned it was super easy and then I decided to make it the very next day.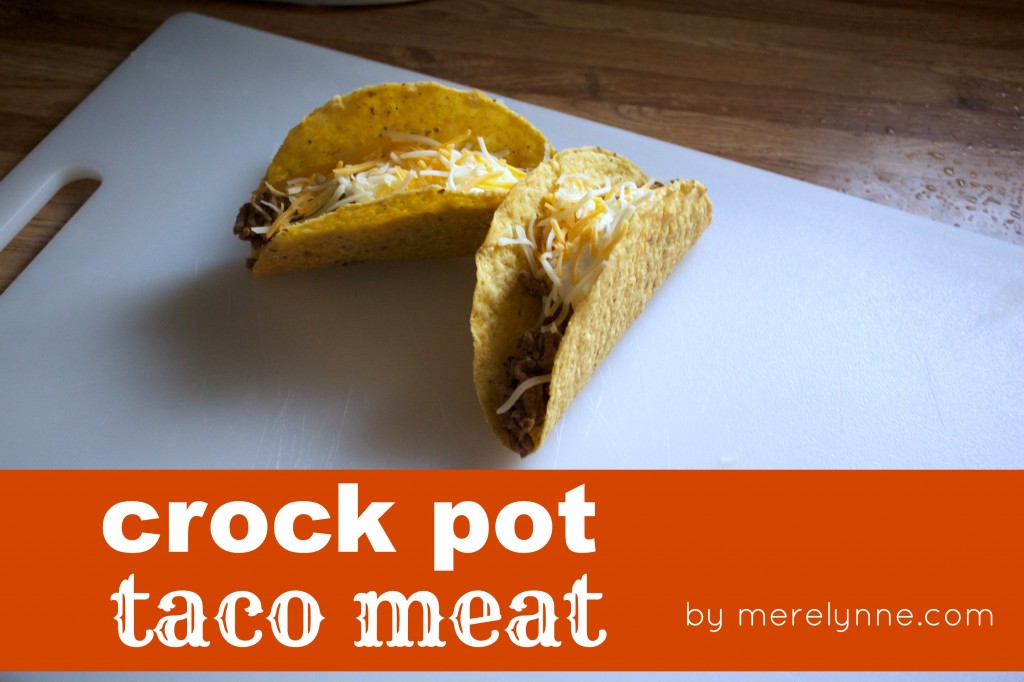 I used my own taco seasoning recipe to save on all of the sodium, plus it tastes better than the pre-packaged junk.  You can double this recipe then freeze the leftovers for another day.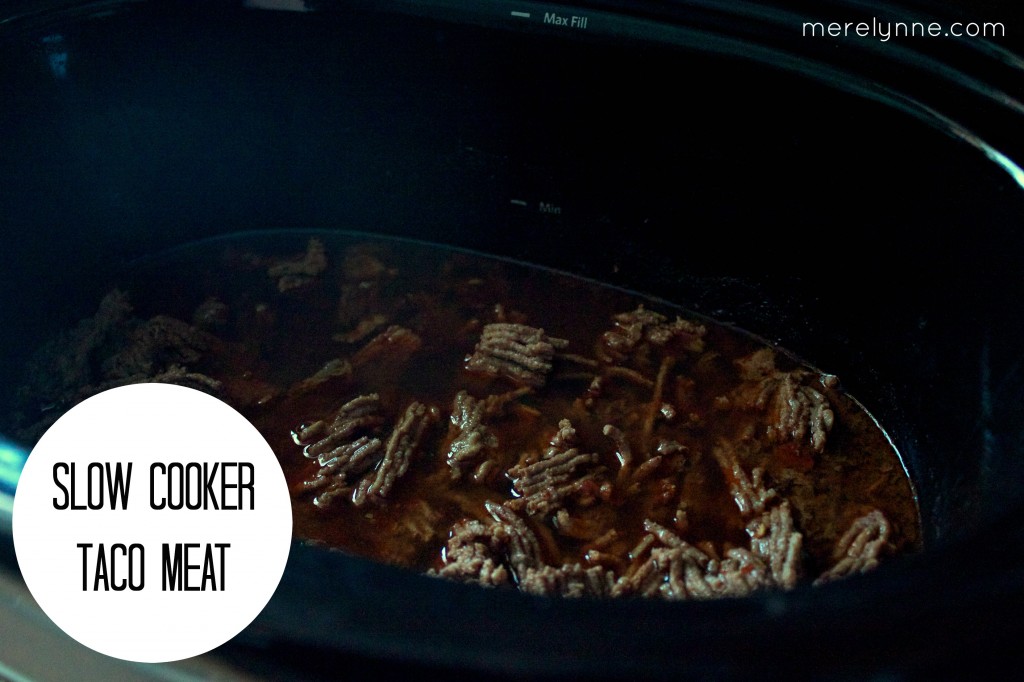 While it's cooking the meat will look a bit watery, but that's okay.  You're going to strain it once it's finished cooking.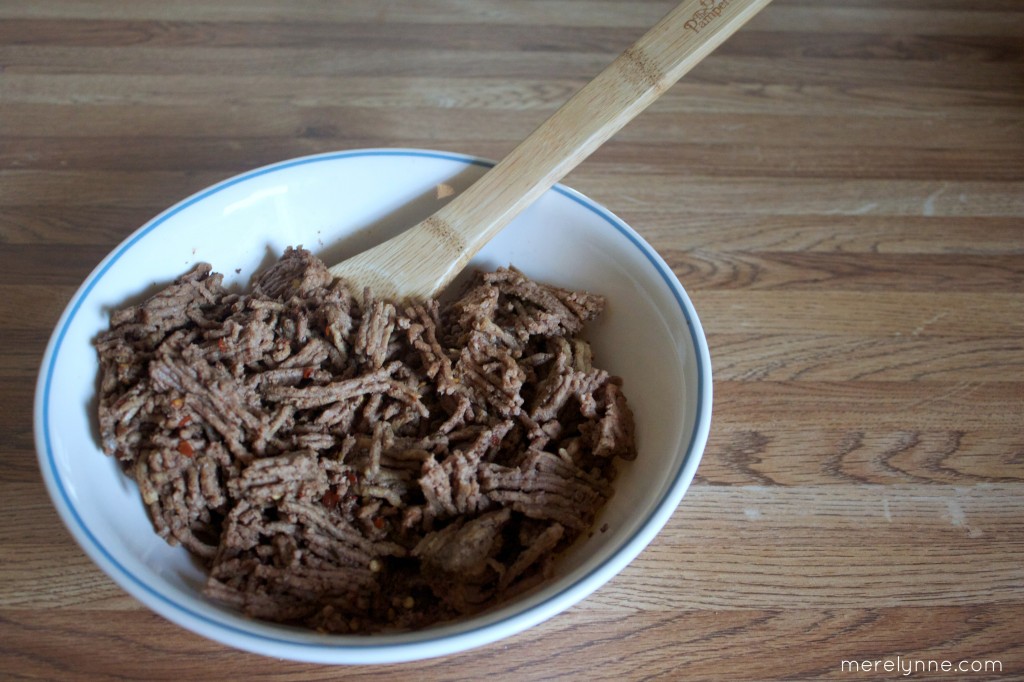 This is the finished product – looks pretty good for not taking too much effort to prepare.  You might have to break it up a bit, at least I did.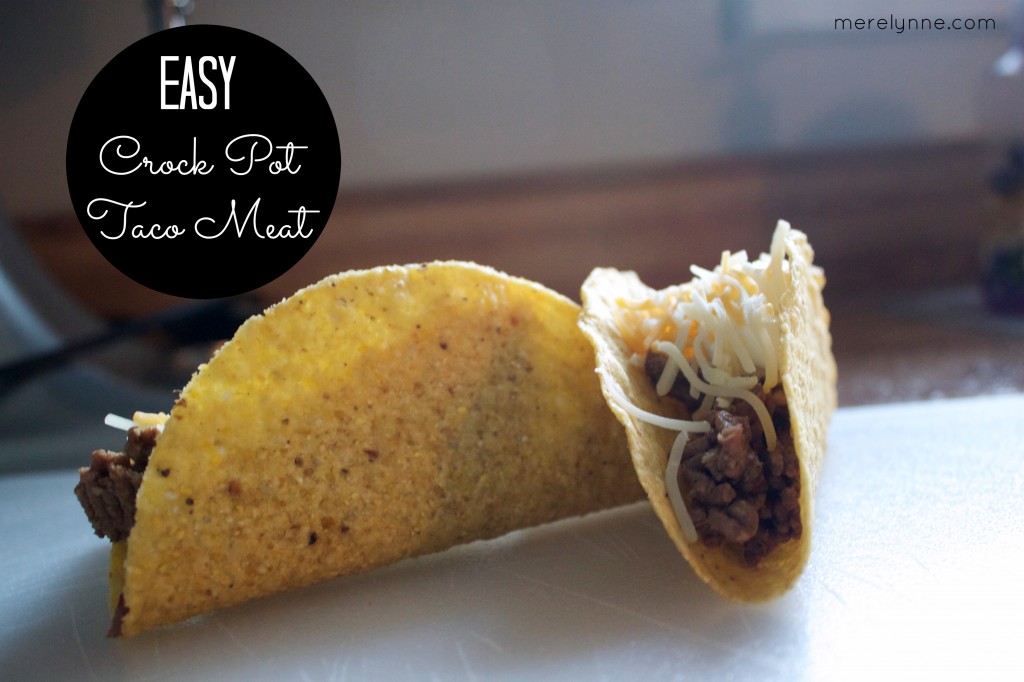 Ingredients for slow cooker taco meat:
1 lbs. lean ground beef
1 serving of taco seasoning (or 1 pre-packaged seasoning)
1 cup water
whatever toppings you like
Place your meat, seasoning, and water in the slow cooker.  (I used completely frozen hamburger meat.)  Turn to low and let cook for about 6 hours.  I came home on my lunch and started the meat then after 4 hours I switched it to medium for the last hour, but you don't have to do this if you want it to cook for the full 6 hours.  Then strain the water and juices, break up the meat and create your tacos!
I'm linking up with Sweet Bella Roos, Katherines Corner, A Handful of Everything, and All Things With Purpose.