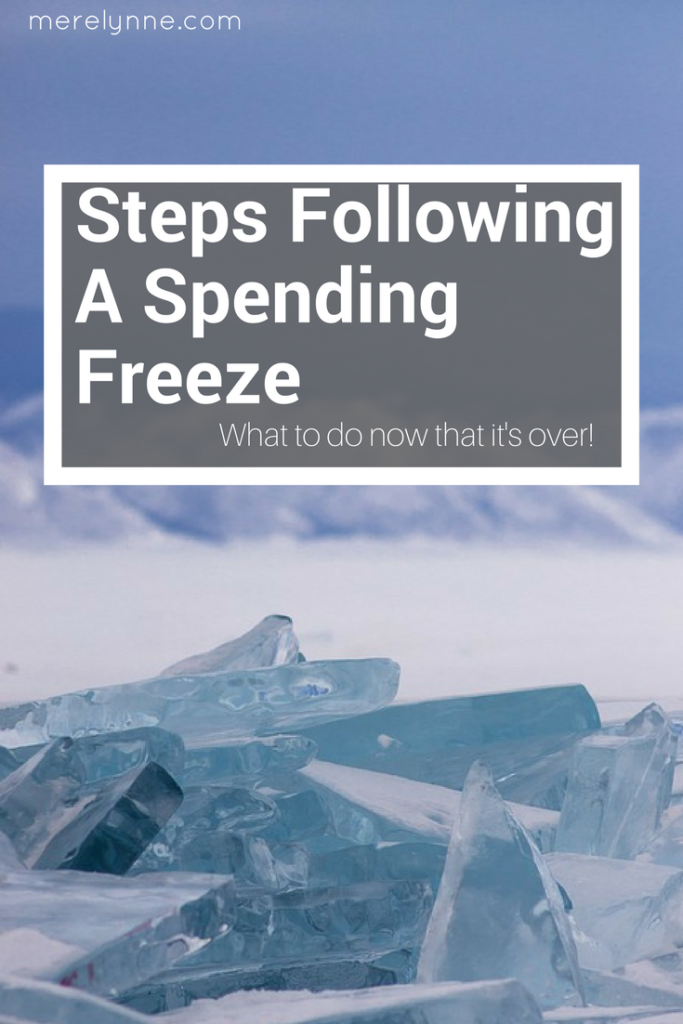 The week long spending freeze is over! Woot! Woot! Did we survive?
I'm not going to lie, it was tough. Just knowing I had restricted my spending made me want everything. All I wanted was Chinese food from this little local place not too far from my house. It took a lot out of me cooking those healthy dinners instead of binging on beef and broccoli.
I will say I totally lucked out because J had some reward points built at our local gas station and scored me a free fountain diet mountain dew. That's love!
Let's get back to what are next steps are after the spending freeze ends.
Go back to spending as usual.
No heading to the grocery store to buy twice as many groceries as you normally would. The whole point of a spending freeze is to save money, so the last thing you should be doing is spending twice as much now that it's over. It kind of defeats the purpose. Take a minute before walk into the store and review your list. Say a mental pep talk to keep you motivated buy only what's on your list.
"I can do this! I only need what's on this piece of paper. Nothing more! Think of my budget!"
Start thinking about your spending.
Now that you've gone a week without swiping your debt card you realize just how mindlessly it was happening. So take a second before you start back to your old habits of fast food dinners and trips to the nail salon. Remember you don't have to have those things and it's better to see your debt balance go down then go up.
I want to know how you did during your recent spending freeze, leave me a comment letting me know what the hardest thing to give up?
Need More Help?
If you're looking for a great tool to help keep your family on budget, then check out out my budget spreadsheet. Each month is laid out right in front of you where you can keep track of what you budget and what you actually spend. Now you'll know in real time how you're doing each month.