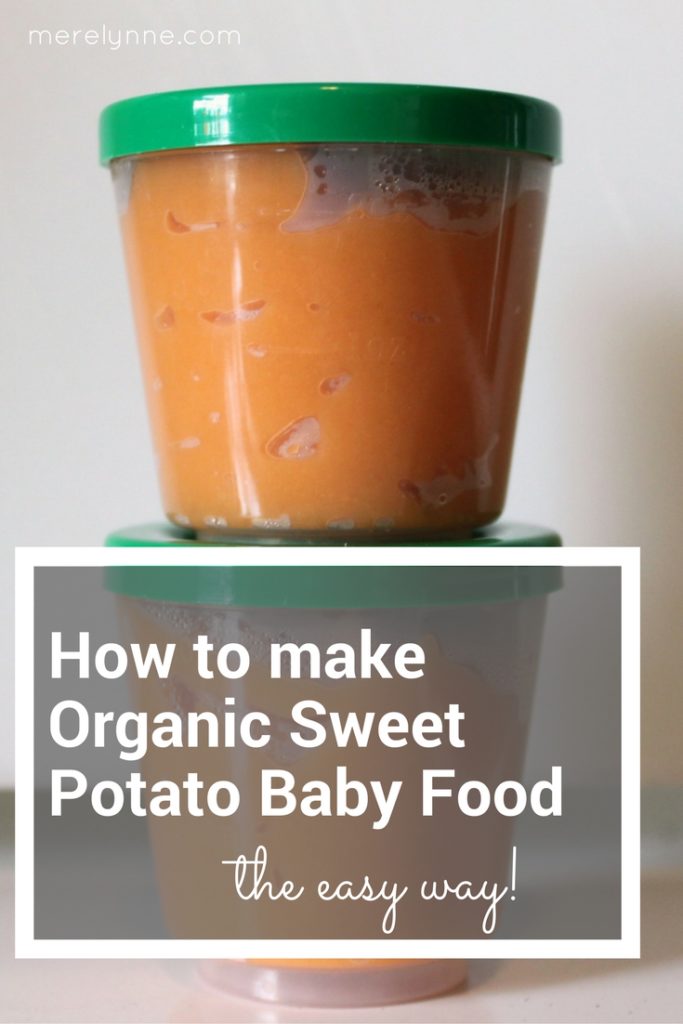 I'm back with another baby food making adventure. This time… sweet potatoes. I had heard from so many friends that their little ones loved sweet potatoes. After carrots weren't a big hit, I decided to try it.
So far our little guy has had green beans, carrots, apples, pears and rice cereal. The fruit is his favorite for sure! I usually have to mix the cereal with his apples or pears for him to eat it. I was surprised when he liked the green beans on their own.
I've been making his baby food for a few different reasons. First, I can control what goes in and second, the cost. At almost $0.50 per ounce at the store, it's expensive. So far I've kept everything under $0.20 per ounce by making his food.
I do like to keep things simple though. So if it is a food that I don't feel comfortably making then I do plan on buying it, such as meat. I did purchase Organic Sweet Potatoes that were already peeled, cubed and frozen from Wal-Mart. It was a breeze to make! From the time I started to the time I finished it was less than 10 minutes.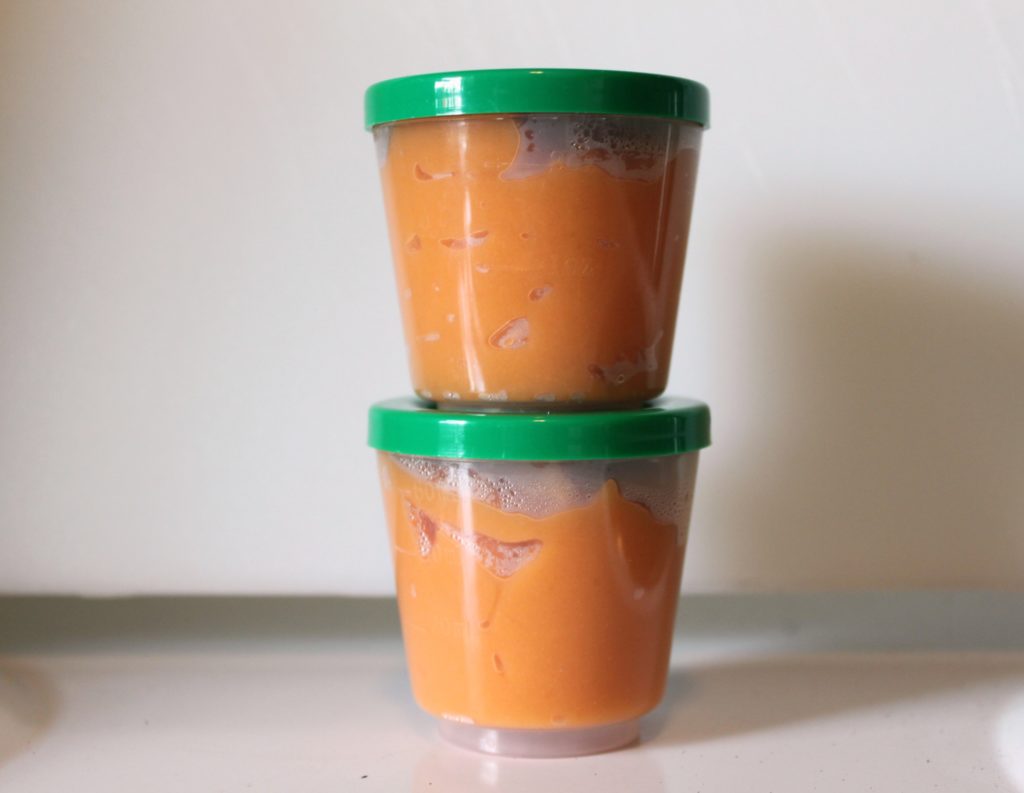 You'll notice that I only filled two 2-ounce containers with this bag of sweet potatoes. It would have filled a few more, but …. funny story…. A few weeks ago I had asked J to boil some carrots and broccoli for dinner. The broccoli was in the freezer and the carrots were in the fridge. He saw the orange on the sweet potato bag and just grabbed it. I looked at the pot and was totally thrown as to how my carrots ended up soooo mushy and cubed perfectly. It was pretty funny!
Here's a quick tutorial on how to make baby food for your little one.
Here's what you need
Sweet Potatoes: washed, peeled and cubed (I purchased frozen bag from Wal-Mart)
Pot of boiling water
Blender
Water for puree
Baby food containers
Bring the water to a boil then add the cubed potatoes. Once boiling again, stir then turn the heat to medium. Cover and cook for 5 minutes.
Strain and put into blender, add extra water for mixing.
Once blended smooth, put into baby food containers.
You can freeze for a few months. It can be thawed in the fridge and will last for 3-4 days.
I placed one container in the fridge for the next few days and the other in the freezer for later in the week.
The following two tabs change content below.
Meredith Rines, a budget and financial strategist helping fans pay off debt and live the life they've always wanted.
Latest posts by Meredith Rines (see all)