I'm a sucker for trends. Fashion trends, social media trends, etc. I guess, I'm a follower of sorts. I like to jump on the bandwagon before it gets too much steam. And I am glad that this whole bracelet stacking has taken off. I've been stacking bracelets since my punk days back in junior high. Yes, yours truly was a skateboarding, baggy jean wearing, bracelets out the wahzoo awkward teenager.
Who better than someone who has been stacking bracelets for 12+ years to come up with some tips?  That's exactly what I thought.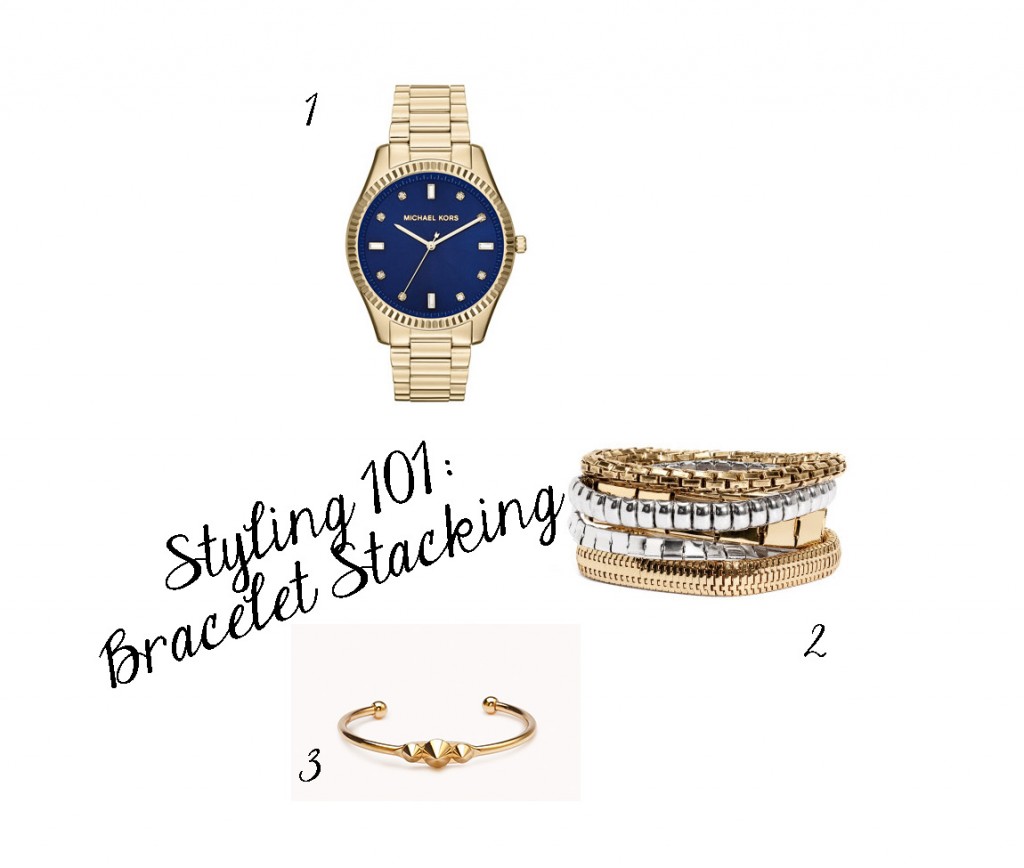 Tips for the perfect bracelet stack:
– similar finishes make a great, chic impact
– add different size bracelets to add interest
– choose items that you can live all day in. There is nothing worse than taking time to select the perfect stack just to have to take it off at work because the jingle of the bangles is too much or gets in the way of typing.
– combine different styles for an eclectic look.  I like pairing boyfriend watches with studded bracelets or dainty chains with out of the ordinary bangles.
Happy stacking!
Cheers!