I've been dreaming of Christmas for awhile now.  Nothing beats waking up on Christmas morning in my new Christmas pajamas and seeing what Santa brought.  Now that I'm older, it's not so much what I am receiving, but so much more about our little cousins and our nephews.  I love spending time with our family and getting to share the day with everyone.  
J and I alternate between his family and mine each year.  This year we're spending it with his family, which will be great.  His nephews are at the perfect age and are a blast to be around.  Not to leave my family out, we spent last weekend together at my Grandma's.  Most of my cousins came into town, we had a huge feast and opened a few presents.  It was a blast.
Now it's time to get thinking on what J could have possibly gotten me for Christmas this year.  I do know at least one thing I am for sure getting of my Christmas wish list.  That's a robe.  I've been wanting a new one so I finally ordered it and told him he could wrap it for me! HA! Sometimes you just have to do it.
I wanted to share what's top on my Christmas wish list.  Now some of these are in my wildest dreams and I'm okay with that, but a girl can dream!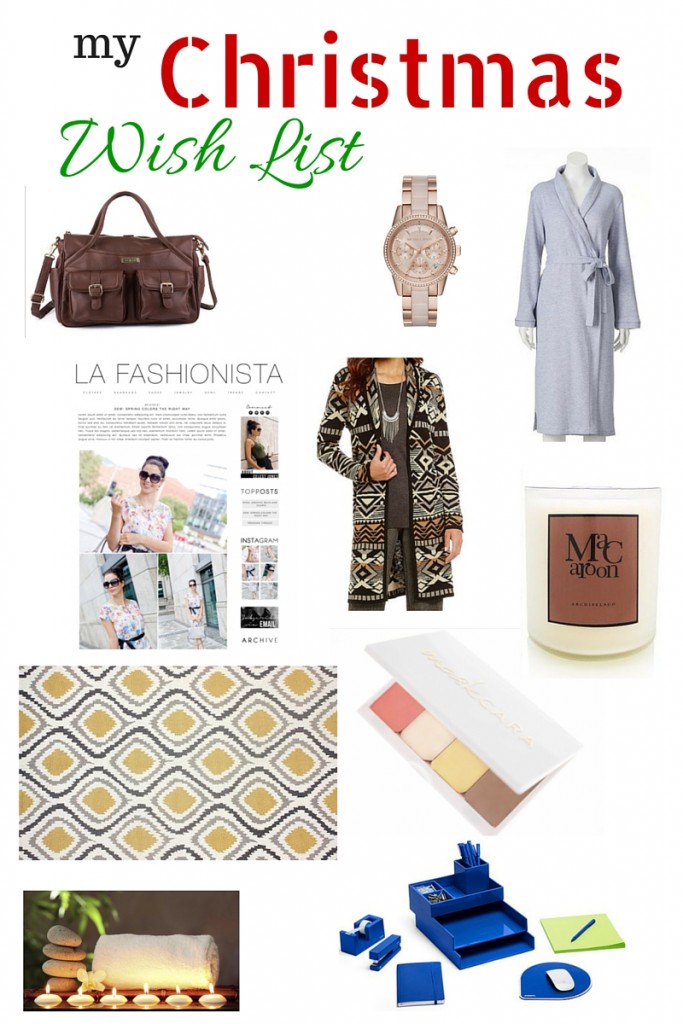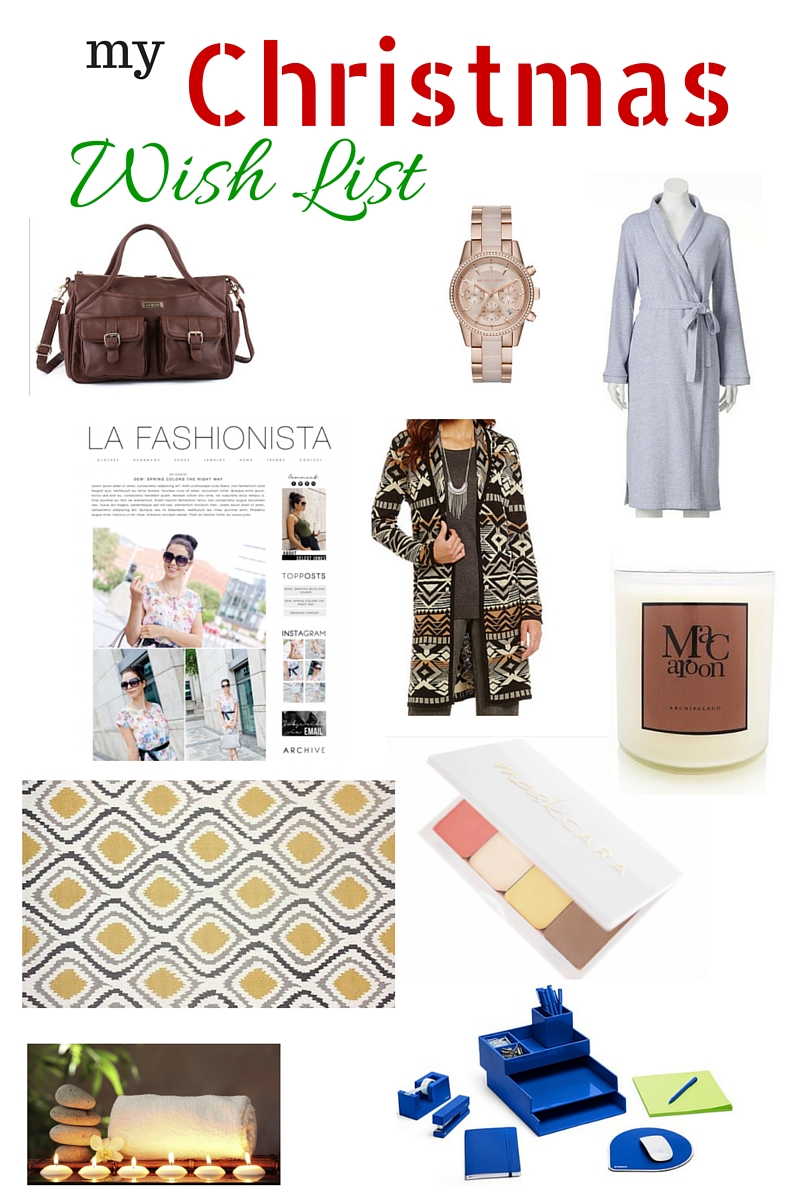 1. area rug  2. robe  3. massage  4. watch  5. purse/diaper bag  6. candle  7. new blog design  8. desk set  9. cardigan  10. Maskcara palette
What's really on the top of my Christmas wish list is just spending time with my family.  Getting to spoil my new cousin, seeing the rest of my cousins and their little ones and laughing until it hurts.  We might even throw in a game or two. Merry Christmas!