Sometimes you just have to have something sweet.  I've been doing so good eating clean and healthy lately that I didn't really want to blow it on a sweet bite.  I found a recipe for a cinnamon sugar donut hole and thought to myself that I could easily adapt this to make it into a sweet dessert that wouldn't blow my whole day.  The wheels started turning and next thing I knew, I was in the kitchen baking away.
Here's what you need:
1 ½ c. whole wheat flour
¾ teaspoon baking powder
¾ teaspoon baking soda
dash of salt
¾ cup of nonfat Vanilla Greek Yogurt (plain would work, too)
2 tablespoon canola oil
1 ½ teaspoon vanilla extract
1 egg
2 ½ tablespoon brown sugar
1 tablespoon almond milk
¼ cup sugar
2 tablespoon ground cinnamon
1 tablespoon melted butter
Preheat oven to 400 degrees.  Combine the flour, baking soda, baking powder, salt in a medium-sized bowl.  Blend in the yogurt, oil, vanilla extract, egg, brown sugar, milk until well combined.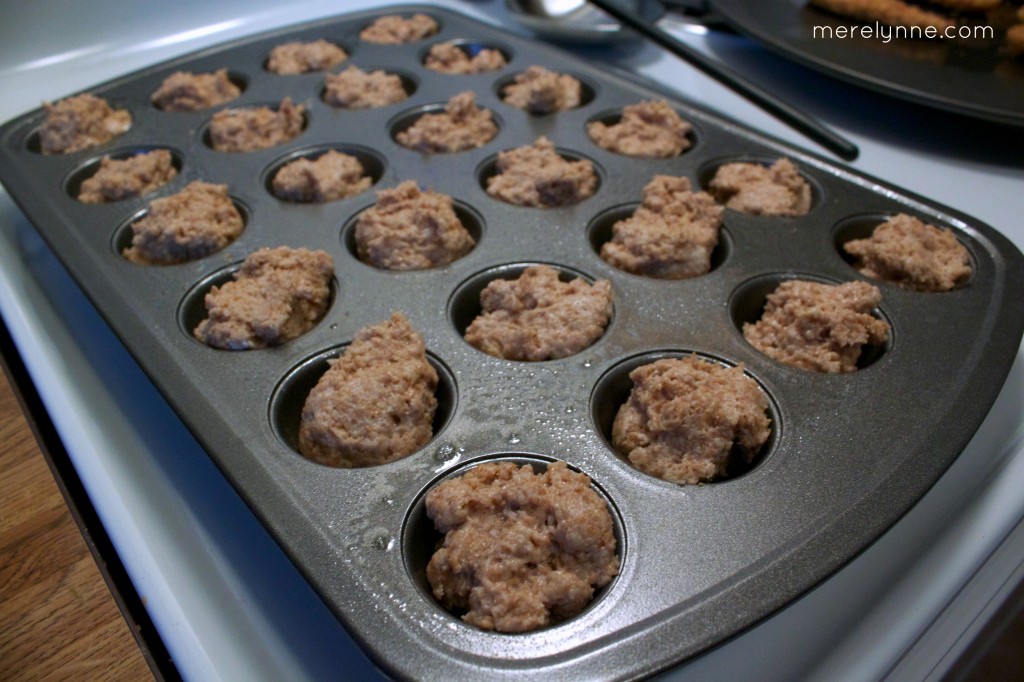 Grease a mini muffin pan and divide the dough equally.  Bake for 10-12 minutes.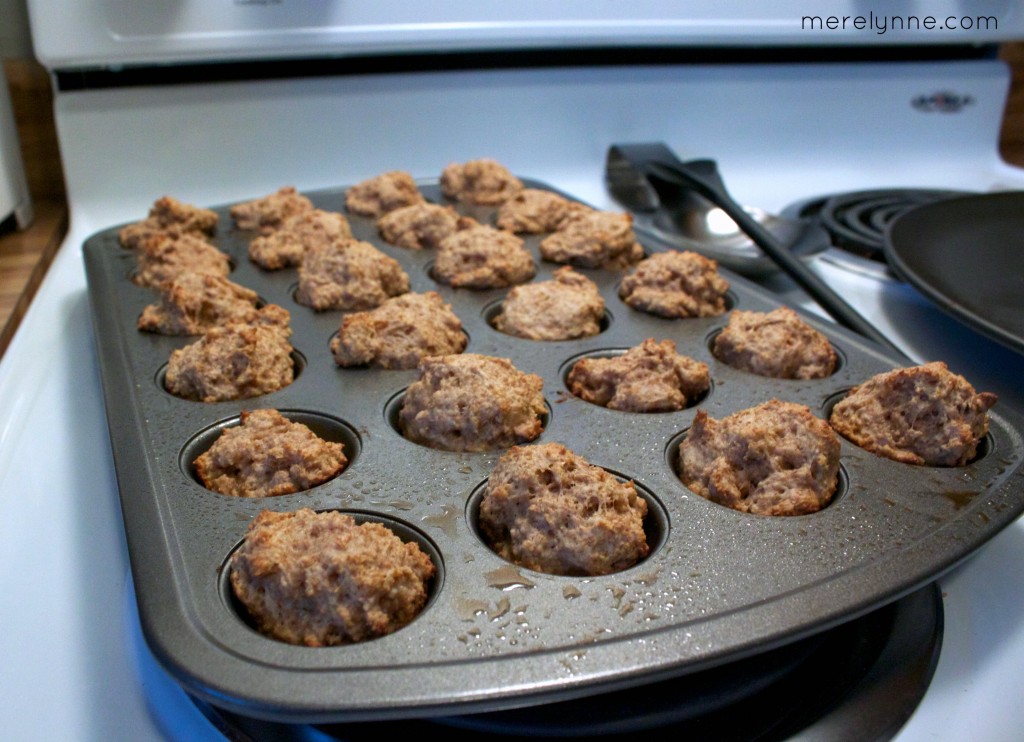 Allow the muffins to cool for about 2 minutes.  While they are cooling combine the sugar and cinnamon in a shallow bowl.  Use a pastry brush (I couldn't find my pastry brush, so I used a BBQ brush – it worked!) to apply the butter then dip into the cinnamon sugar mixture.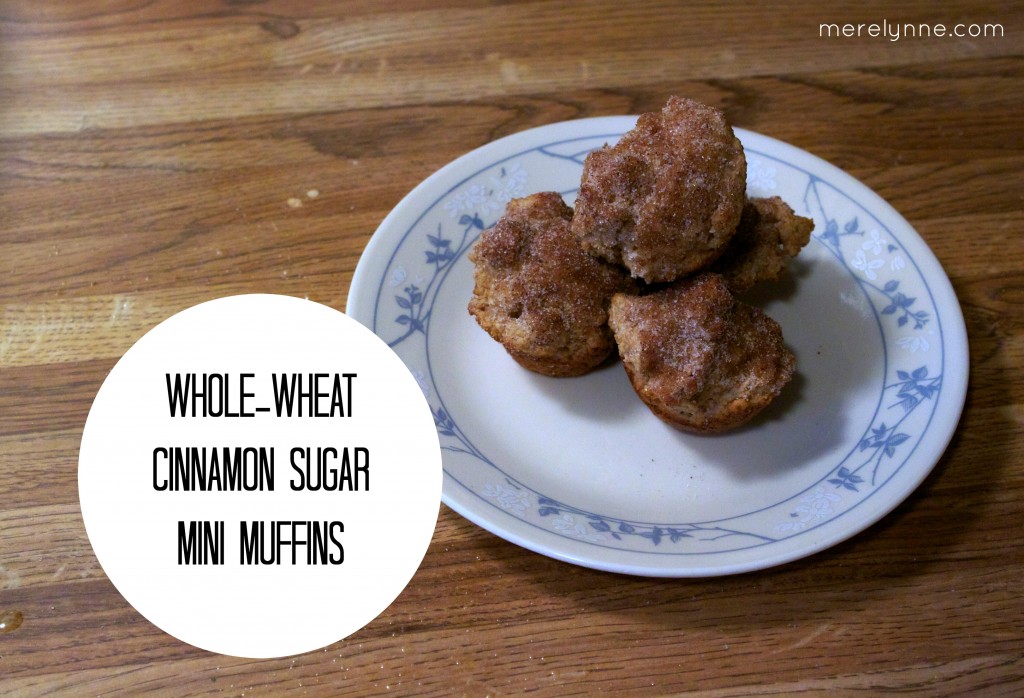 That's it.  These cinnamon sugar mini muffins are super easy and super tasty.  They hit the nail on the head of my sweet tooth craving.  I think these would even be good for part of a breakfast.  I might try that tomorrow morning!