Affiliate Disclosure: please note that when you click links and purchase items, in most (not all) cases I will receive a referral commission. You will not pay more when buying a product through my link.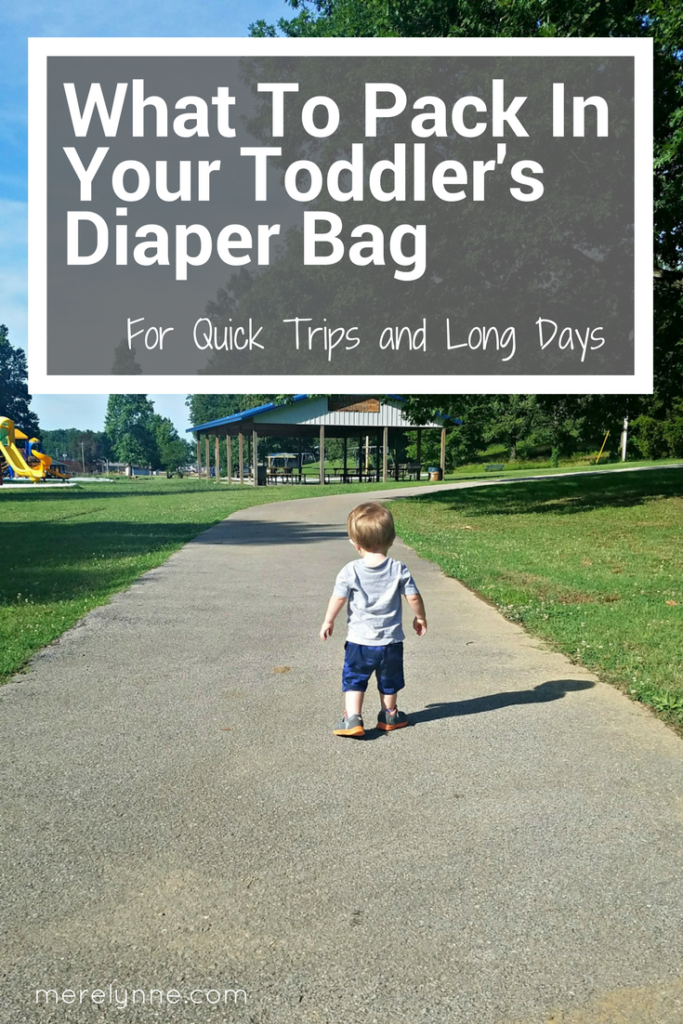 Motherhood is one wild ride. So many changes happen in the first year and then when we reached toddler status the changes just kept coming. I've learned not to be so worried about the little things and to have more fun in the moment. One of the biggest things I've changed is the super heavy diaper bag that was weighing me down. It was such a relief the first time I carried this smaller packed bag out of the house. I can't tell you how happy I was when we had everything we needed, too. Such a great feeling!
As our little boy gets older my diaper bag has changed from this stuffed tote for a newborn to a much lighter bag. I've realized I don't need to carry all that stuff anymore and it's so nice. Now don't get me wrong as a new Mom I was very unsure about a lot of things (like a lot, a lot). It was nice having everything that could be possibly needed when he was a newborn. As I've become more confident with motherhood, I have been able to improvise on the fly. I've also learned that as mothers, we don't need all the stuff in the diaper bag we imagined. It was a hard lesson to learn, but once I had the light bulb moment it brought a whole new perspective.
Now my diaper bag has changed quite a bit. No more are the days of leaning over and everything falling out. I recorded a quick video to show you exactly what's inside and what I recommend to keep in your diaper bag for your toddler. Take a look at what I carry for our very active 16 month old.
The diaper backpack I have is no longer available on Amazon, but you can find a similar diaper bag here
.
The thirty-one bag can be found here (I have an older version).
My purse can be found here
(remember this was a gift from J using his reward points from work – not that there is anything wrong with investing in a nice purse, but with a small child and living on a budget it's not always possible).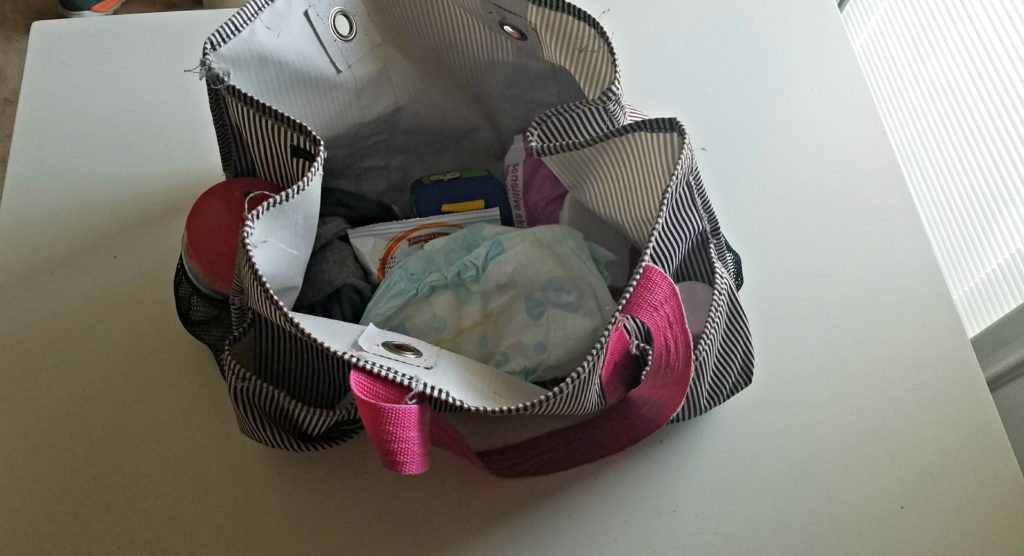 Some of Our Favorites to Include
Diapers
Wipes
Change of clothes
Sippy Cup
that doesn't leak
Book
(similar set to what we have)
Small Toy
(I prefer quiet toys for when we're out to eat or in public places)
Snacks (Goldfish, crackers, Cheerios)
Snack Holder
What do you pack in your diaper bag for your toddler? Leave a comment below with the details.
Check out more posts about parenting a toddler, even help with being a new mom and overall the whole motherhood thing.