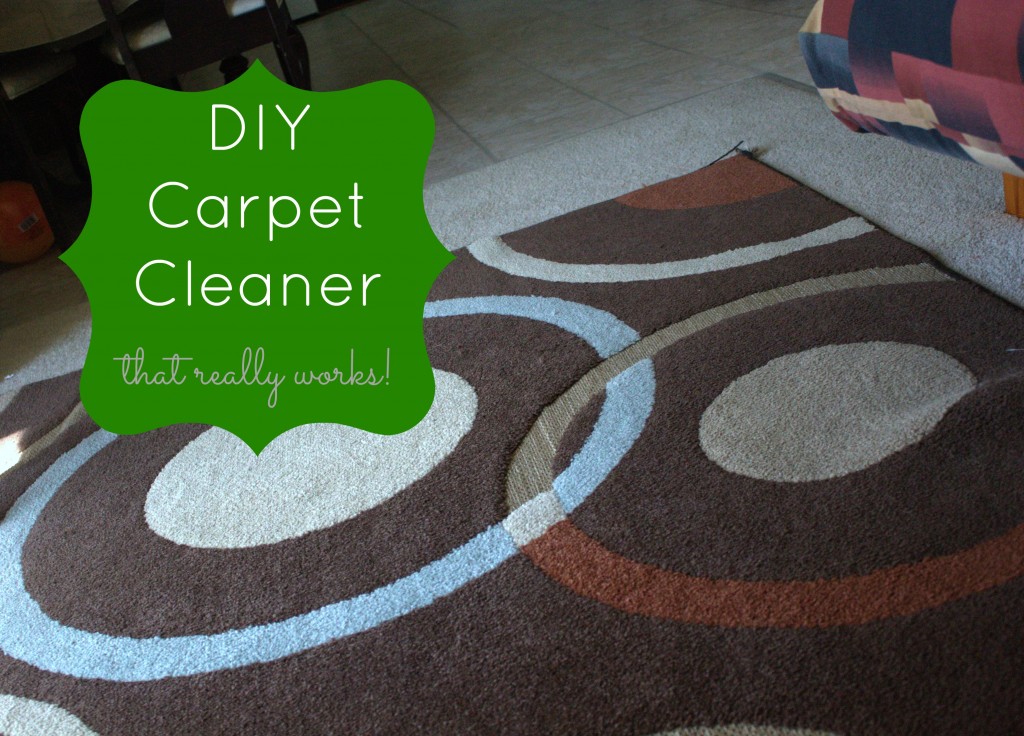 My parents bought us a carpet cleaner for my birthday last year and I was stoked.  I guess that's the true sign you are no longer a child and are a full adult when you are excited over a carpet cleaner.  But hey, with 2 dogs it is amazing.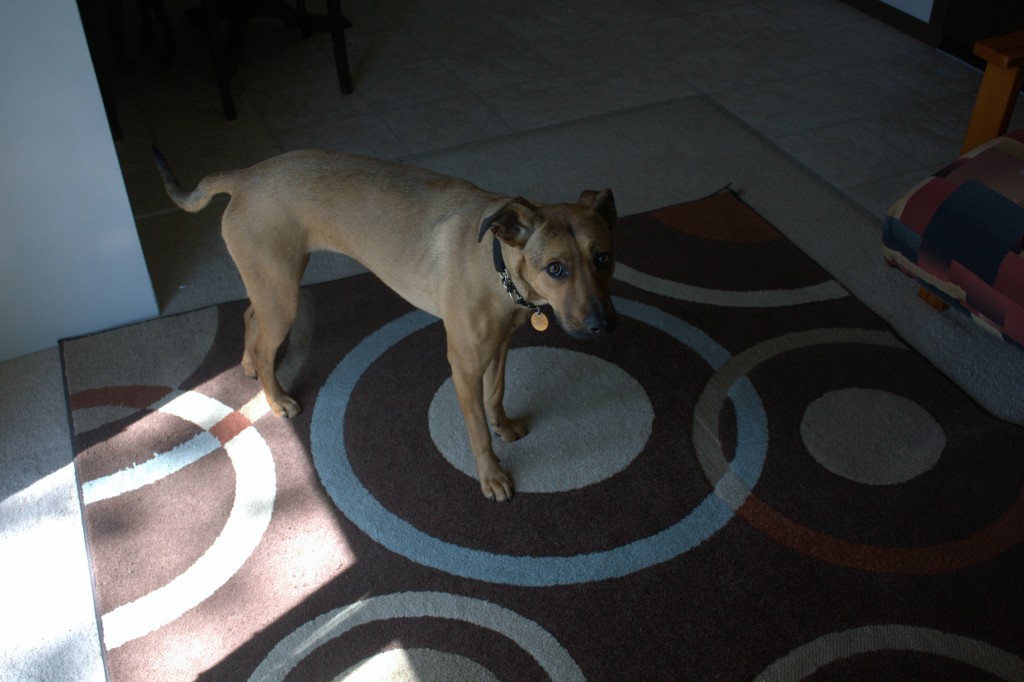 Tiny really likes the clean carpet and might be a little unsure of why the crazy lady is taking pictures of the floor.
Carpet cleaner solution can get expensive and not to mention the chemicals in the solutions are not ideal if you have small children or are crazy-obsessed with your dogs like I am.  I had to find another cleaning solution before I went broke and made the dogs sick.
I discovered the power of white vinegar.  If you have seen my previous cleaning posts (how to easily clean your microwave and the best stain remover) then you know my love of white vinegar.  So I had a light bulb moment – maybe it would work in the carpet cleaner!  And you know what?  It does!  It works beautifully.  Dare I say better than the fancy expensive cleaners?
Here's all you need for a DIY Carpet Cleaner:
Fill your tank with warm-hot water; and
Add in 3-5 T. of white vinegar, depending on your tank size
That's it.  Then steam your carpets like usual.
The carpets will have a nice vinegar smell to them, but that disappears as it dries.  To me it smelled a lot like salt and vinegar chips, but hey! those are my favorite so I wasn't really complaining.
You could probably add a few drops of essential oil to the solution, but I didn't really want to mess with it.  The smell wasn't that strong and it was such a nice day that we had the doors and windows open.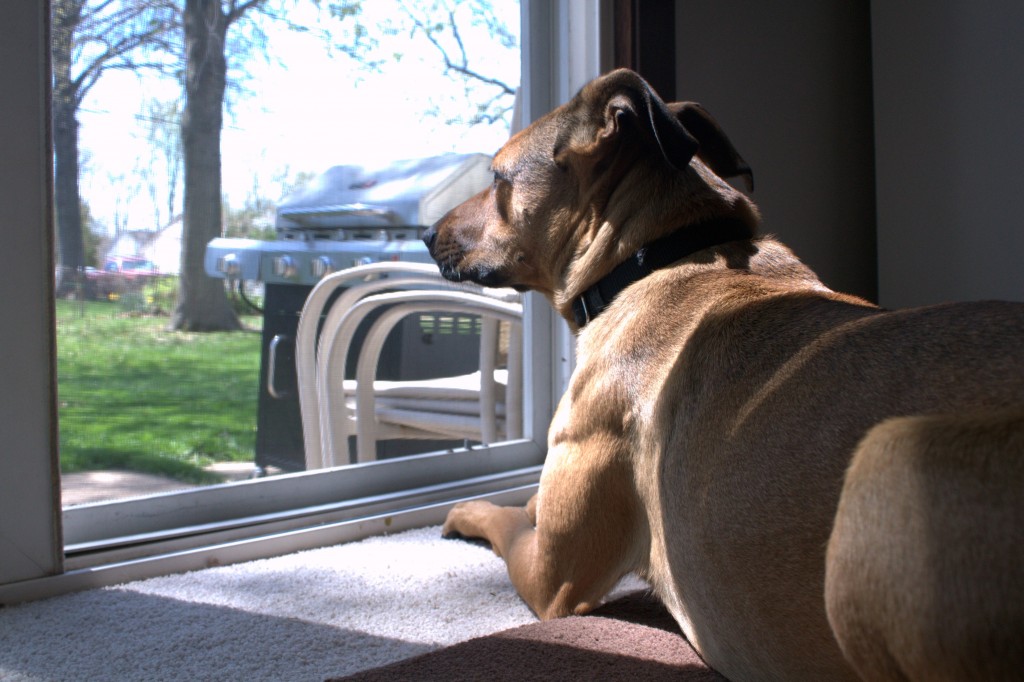 Let's do some math, shall we?  I like to have proof that my ideas are valid.
Gallon of White Vinegar – $1 (There are 256 Tablespoons in a Gallon, so you will be getting about 51 uses)
Water from the faucet – $0 (unless you have a separate bill for water, but the charges are trivial)
Total Cost per use: $0.02
Bottle of carpet cleaner – $10.99 (is a 2-quart size, which has 64 Tablespoons, so you will be getting about 12 uses)
Water from the faucet – $0
Total Cost per use: $0.92
As always, test a small area of carpet before doing a whole room to make sure that the vinegar doesn't have any strange reaction to the carpet fibers.  I had no problems with my carpets or area rugs.