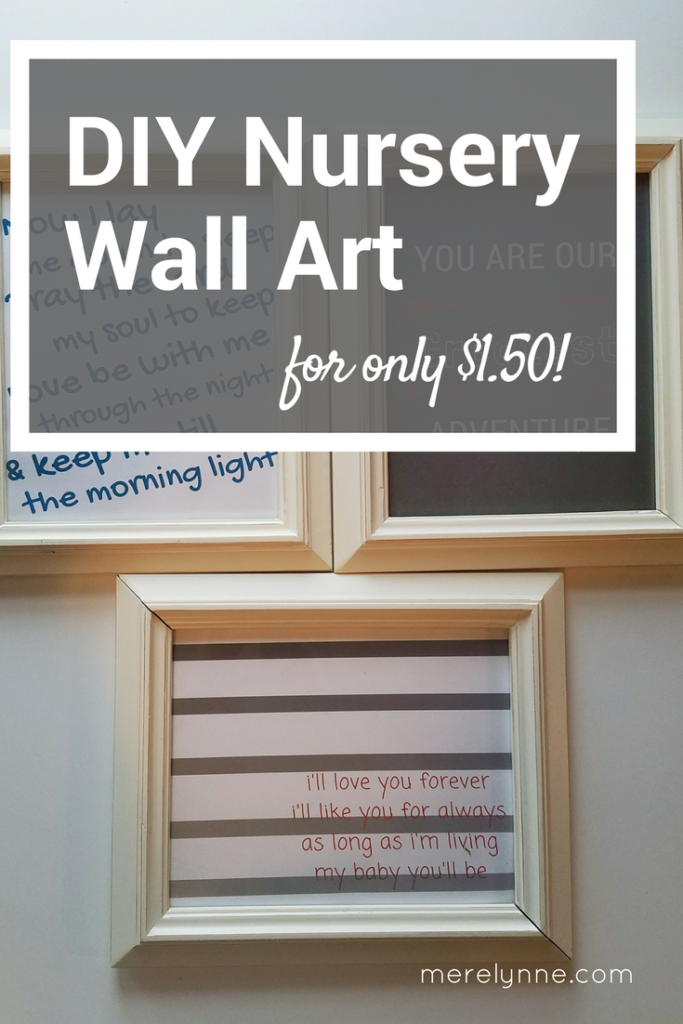 My little guy is almost a year old and I realized I never shared the DIY nursery art I created. I've been asked how we decorated his nursery and to be honest, I've kept things super simple. Not a lot on the walls because I knew as he grew I would be changing a lot to meet his tastes. I kept it basic with a few DIY art pieces I created on the computer and then had printed. Here's how I made those DIY pieces for his nursery.
I wanted cute artwork for our little boy's nursery. However, I wasn't a fan of the prices I kept seeing everywhere or I couldn't find exactly what I was looking for. I wanted something colorful, that fit in with our color-theme, but I didn't want it to be too overwhelming or something that would break the bank. I just kept thinking there would be a time he would no longer want these pieces on his wall and I'm not one to splurge on something that can be easily replaced.
I already have some minor skills with Photoshop and I use canva.com for most of my blog pieces, so I figured I would just create some artwork myself. I found quotes or ideas that I liked, but then played around with the colors and layout to make it work for me.
You can use canva to recreated these images or create your own. Open canva and click on A4 as your size, or use a custom size to create a piece for a picture frame you already have.
Then get to work. It may take you awhile to find the perfect combination of colors and fonts, but you'll get there. I think 30-45 minutes spent creating my own was well worth it compared to the price of similar (but not the right colors) options I found at Hobby Lobby and online.
Once I had a few created, I just saved them to a thumb drive and had my local print shop print them out on good quality paper. Then I headed to Hobby Lobby to find some frames. I had a gift card from my birthday that I hadn't used yet so I purchased the picture frames with that. All of the pieces only cost $1.50, which was for the prints. Not too bad for a cute little nursery wall.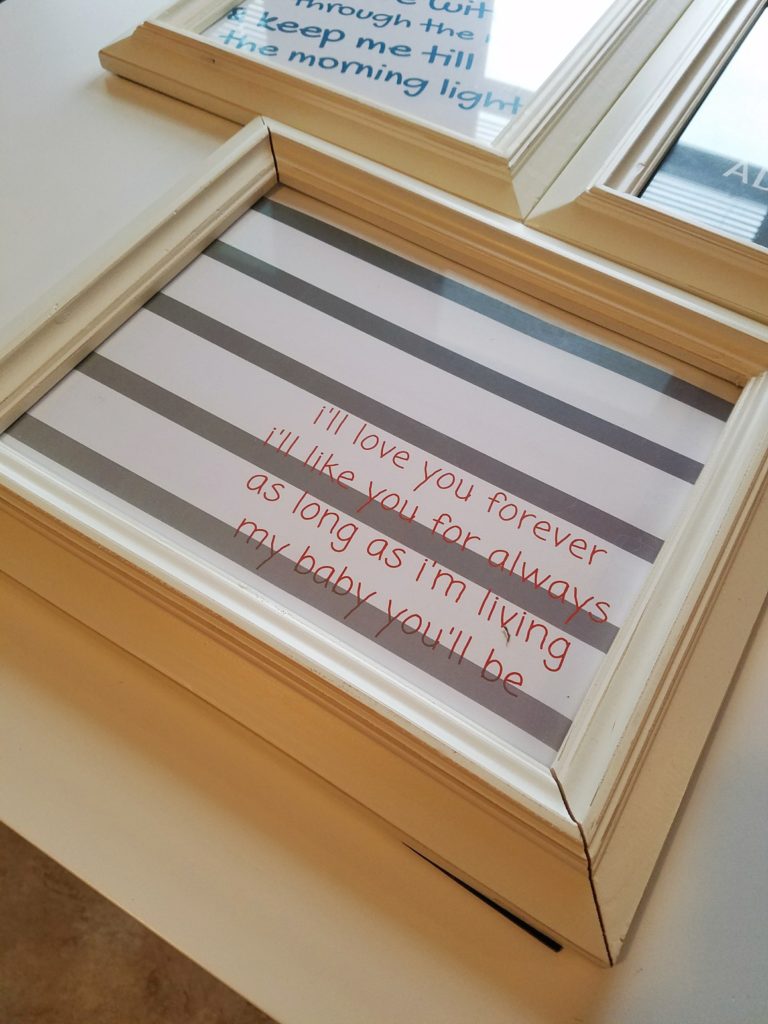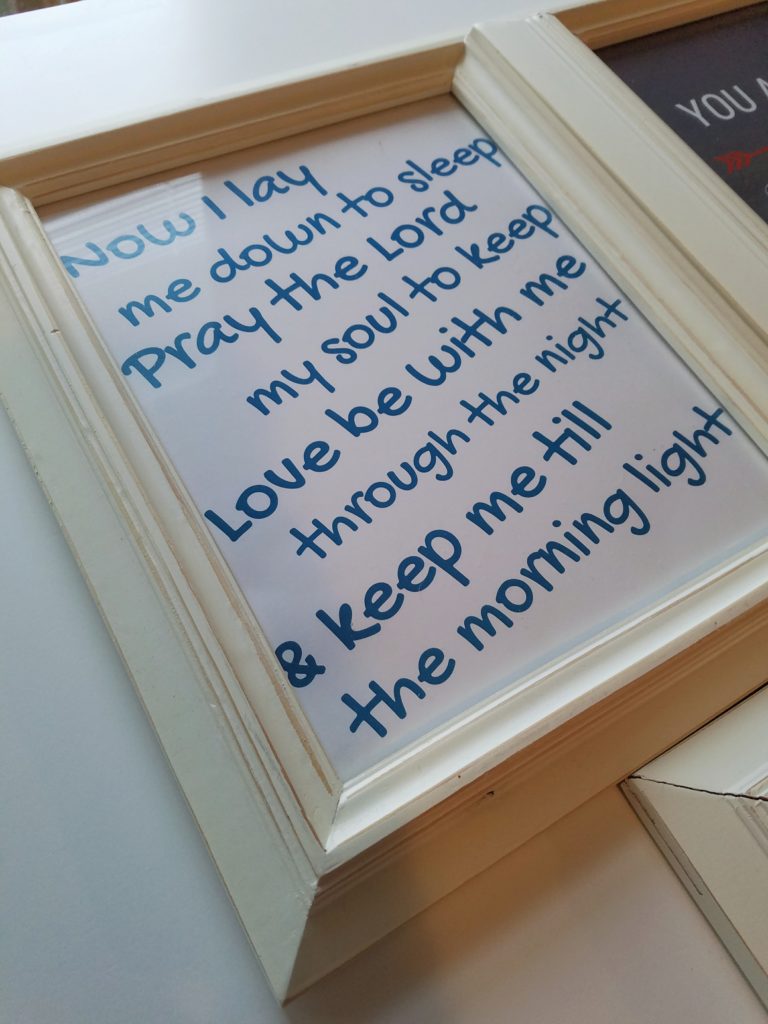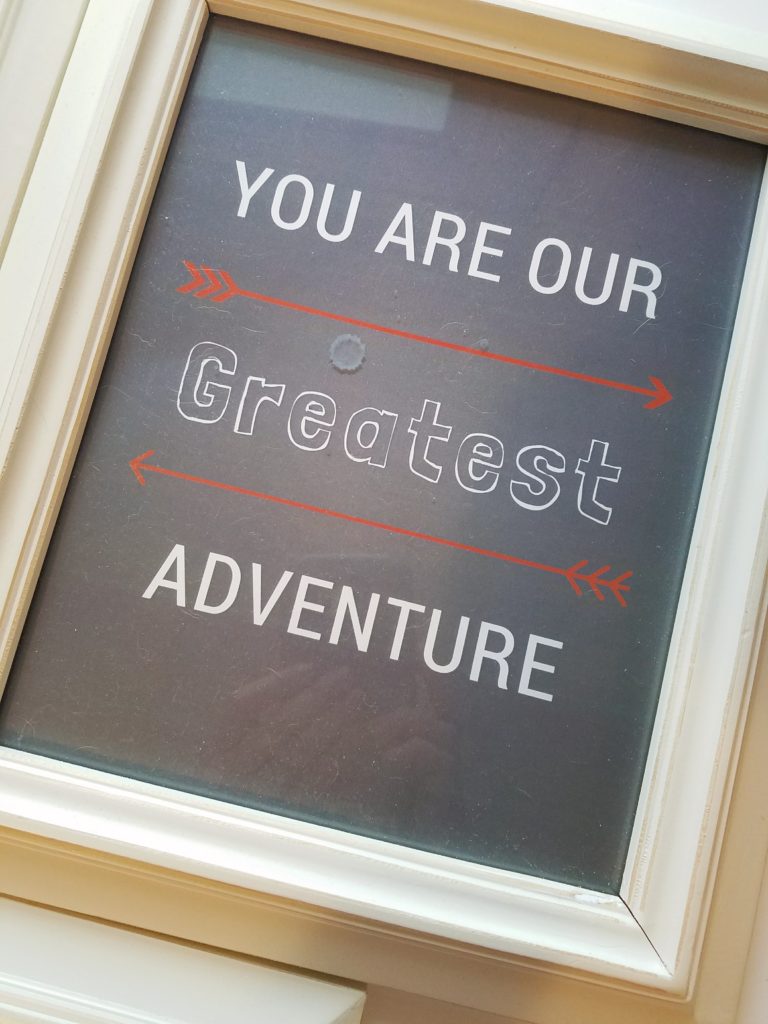 DIY nursery decor was made! So easy and so inexpensive.
I created a nice little gallery wall with really no expense added to it. I think these pieces really add something to the room and I know when the time comes and he has outgrown them then I won't be too heartbroken to replace them.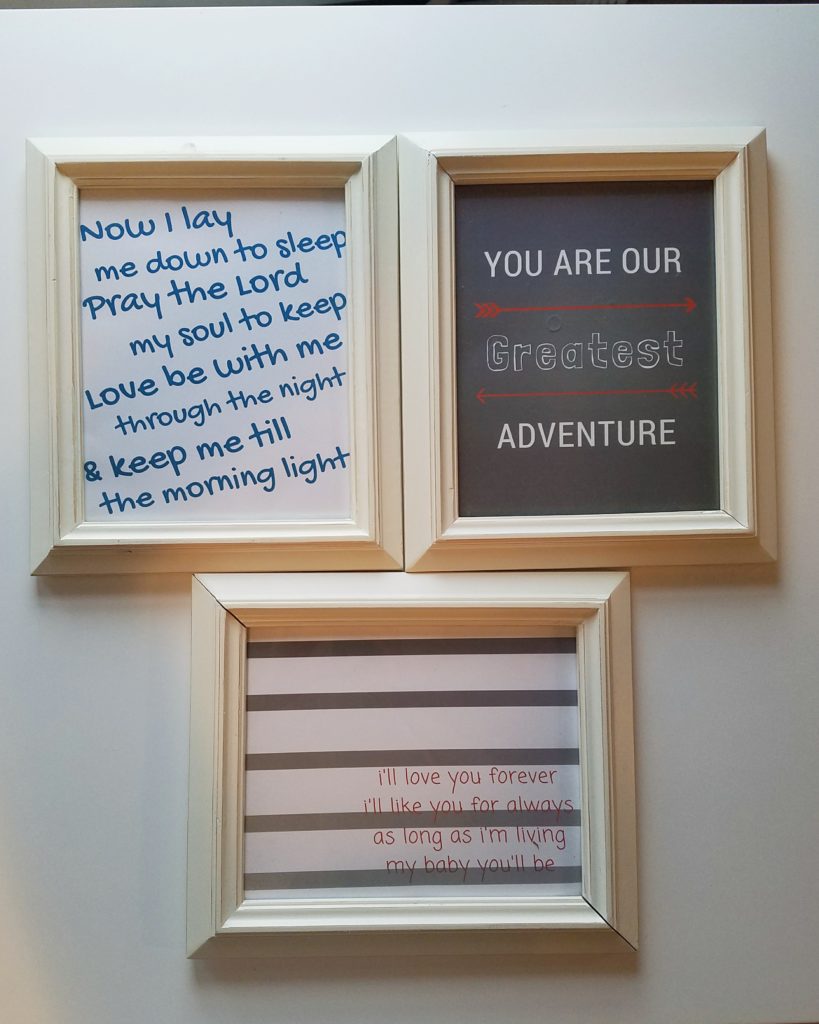 I'm all about saving money where I can. I know diapers, wipes, clothes and everything else is going to be insanely expensive over time. So I wanted to make sure I saved as much money as possible on everything else. We received so many pieces from family and friends, clothes were all given to us and the furniture was either a hand-me-down or given to us. So the last thing I wanted to do in this budget nursery was go crazy on artwork. It was very sensible and it pained me to think about it.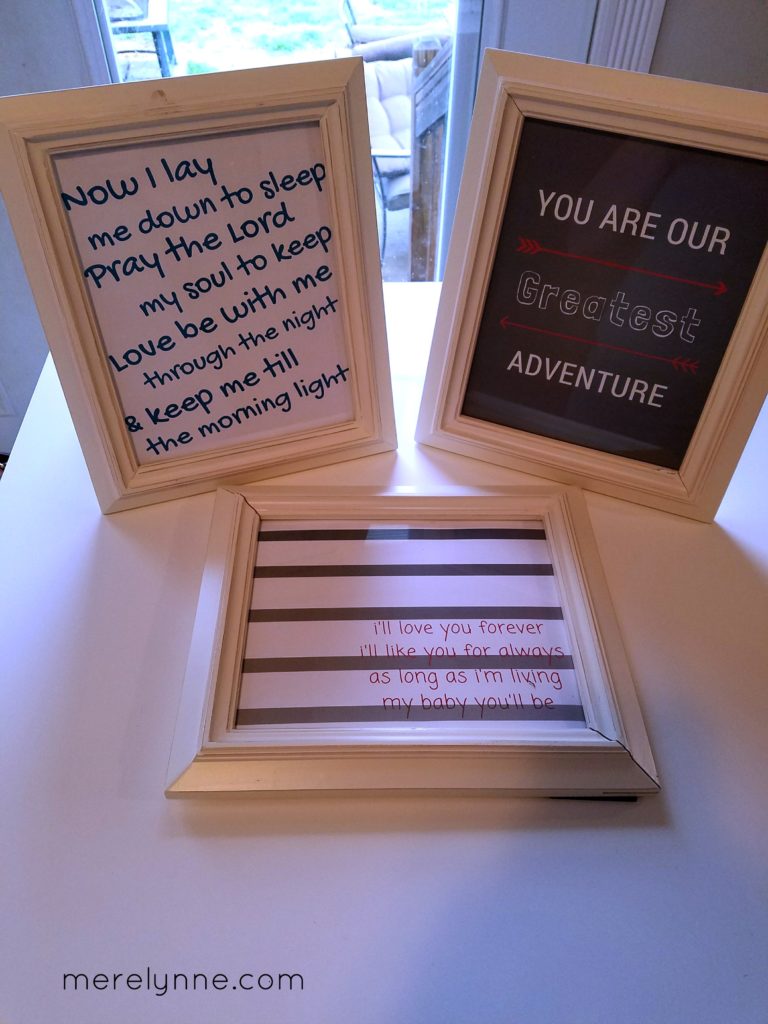 Plus, he's the cutest and he deserved to have the cutest nursery to match!
I really think these DIY nursery decor pieces make the whole room. A nursery tour is coming soon!