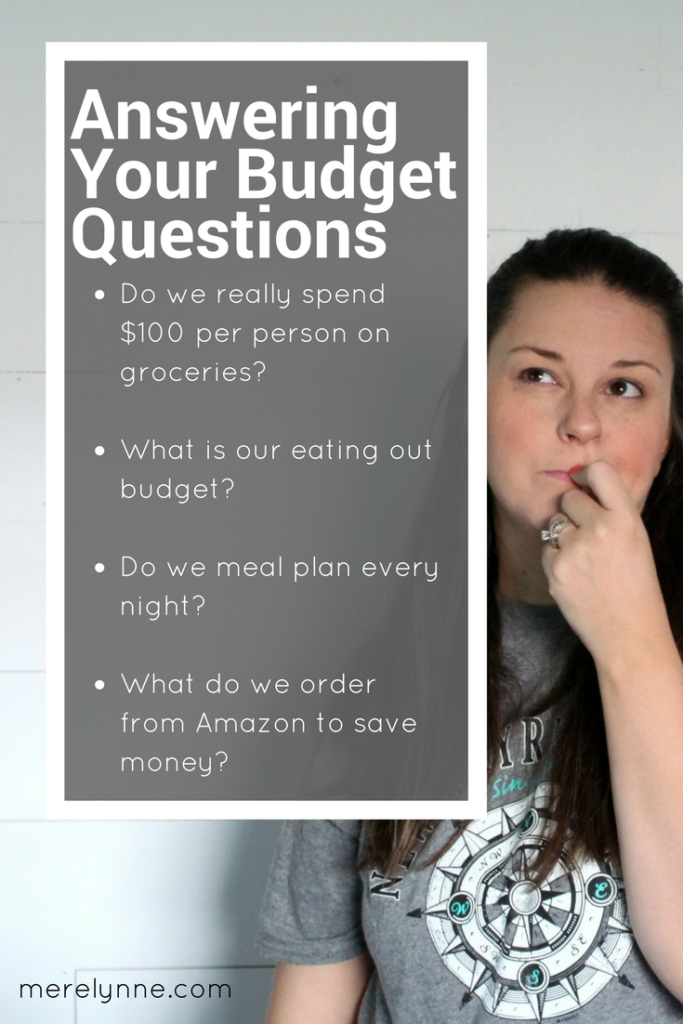 We have been enjoying the cooler temps that have started to reach Southeast Missouri. My family and I have played at the park, went for walks, and enjoyed every moment outside. So we'll be headed to the pumpkin patch to play in the kidzone (well our son will play) and to make our way through the corn maze. I tried talking J into going last weekend, but he turned me down. Apparently it just didn't feel enough like fall to him. I guess I would have to agree, but I so love the pumpkin patch!
I wanted to pop in and share with you my first attempt at a budget Q&A. I have received a few emails, messages, texts and DM's from readers asking a few questions. So I sat down to answer your questions that seem to surround about groceries, order supplies for our family and eating out. I am going deep in to each question to make sure I get it all covered. Let's. Do. This.
Here are the questions I'm answering just for you – you can check the time stamp to fast forward to what you're interested in:
Do we really spend $100 per person on groceries each month? 0:37
How much is our eating out budget for the month? 3:47
Do we meal plan every night? 9:07
What do we order from Amazon? 11:57
You can watch over on youtube or below, but make sure to keep reading for more helpful tips.