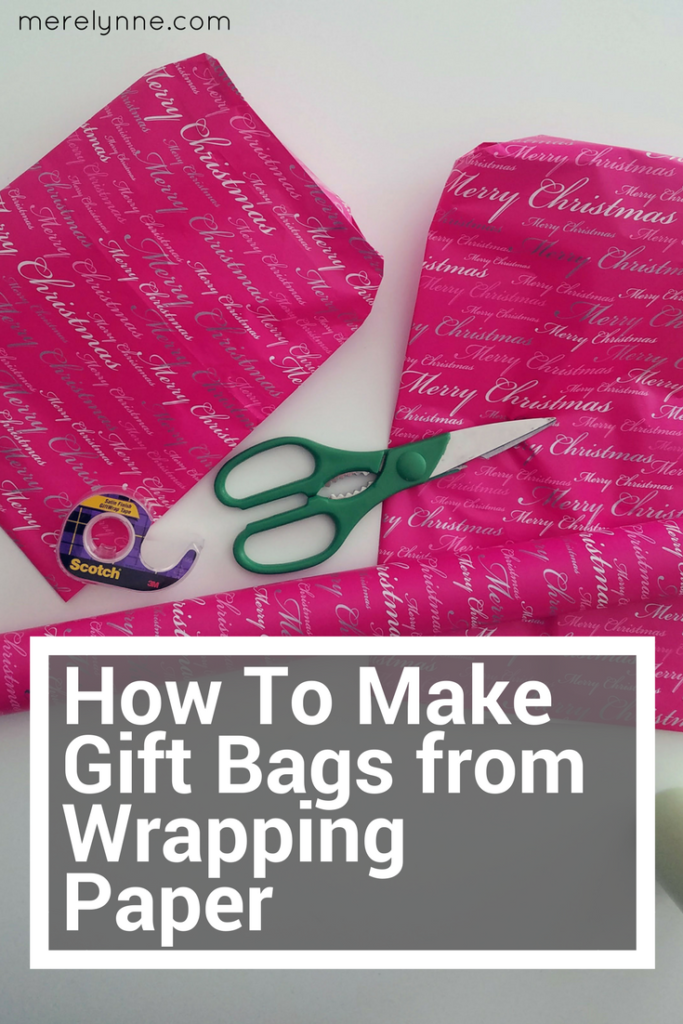 It never fails – we're running late and should have left the house 20 minutes earlier. Our son has decided that he doesn't want to wear shoes, our dogs know something is up and are following me through the house, I have a gift to wrap before we leave and I can't find a big enough bag.
Luckily there is a trick you can do to turn wrapping paper into a gift bag that is just the right size. Plus, it only takes a few minutes, which is perfect for me since I'm almost always running late and never seems to come easy this time of year.
I created a quick video you can watch online or below to see just how to make gift bags from wrapping paper.
This technique comes in super handy around Christmas time. I don't know about you, but it seems that gift bags cost so much more than a simple roll of gift paper. So to save money, just buy a few extra rolls of paper and make a few bags to have on hand for those last minute gifts. The gifts will be unique and impressive, but at the same time you'll be saving money!