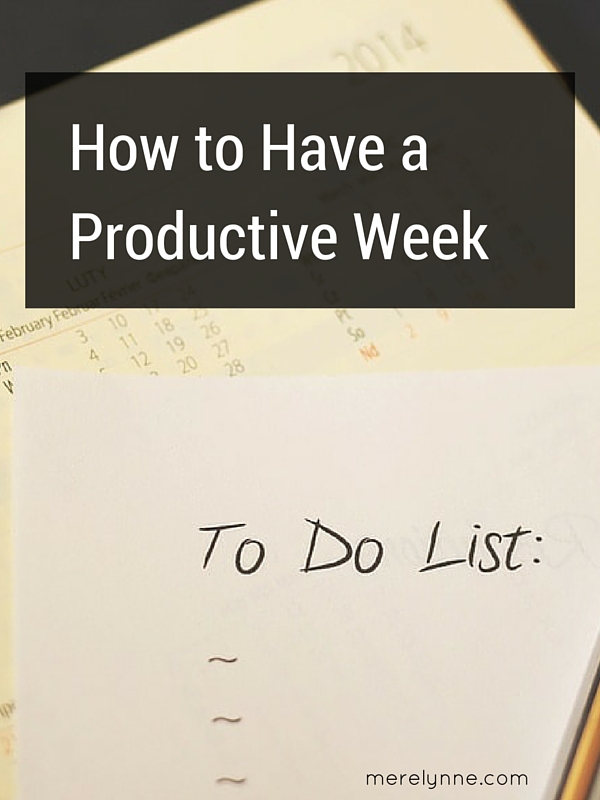 Ever have a case of the Mondays?
Nothing is going your way. You just can't seem to catch up and the thought of getting ahead is probably not going to happen until Friday. Let's be real – this is not our week.
Well that was me most Monday mornings. I was struggling bad. I would always have these great hopes of kicking the week off with a bang, but then it wouldn't happen.
Until I changed one thing… one simple thing.
I plan on Sunday nights.  
That's how to have a productive week.
That's it. Simple huh?
I take a look at my calendar on Sunday evening while J and I are relaxing in front of the TV. I keep J and I's calendar on Google – one for my personal events and one for the family and/or J's events.
I like to take a quick glance at the week ahead to know what I'll be up against. If it's a quiet week then I don't need to do much planning, but if it's going to be a hectic one then I typically start laying out how it's all going to go.
Especially with it being tax season, I'm working 6 days a week and it's really easy to get behind on stuff around the house. I like to plan out when we're going to go to the grocery store, work on the nursery, meal planning, and what appointments I have at the office.
Meal planning has been such a huge help for J and I lately. I wrote about how we meal plan awhile back (I even have a freebie planner to download), and it's such a great tool to have. Especially on the nights I have to work late. I can typically plan something easy to make that night and J will have it ready for when I get home.
It's awesome!
What do you do to get ready for a busy week? I swear by planning ahead on Sunday nights and would recommend it to anyone and everyone!  This is how to plan for a productive week.