Affiliate Disclosure: I am grateful to be of service and bring you content free of charge. In order to do this, please note that when you click links and purchase items, in most (not all) cases I will receive a referral commission. You will not pay more when buying a product through my link. Your support in purchasing through these links enables me to continue to offer you lots of free stuff. Thank you!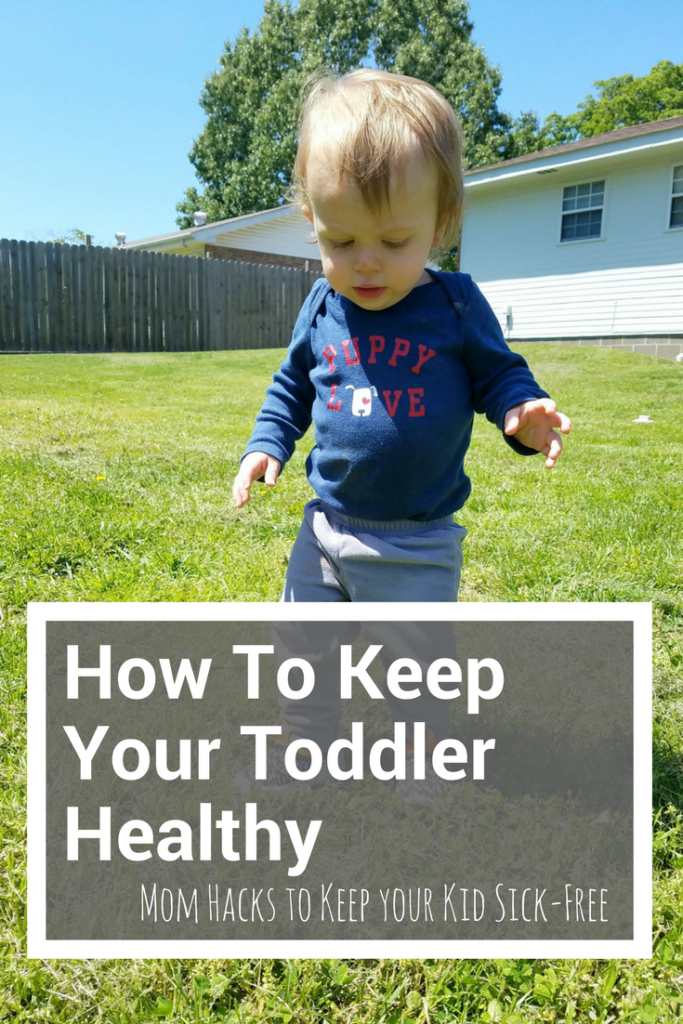 I'm a pretty slick ninja over. I love finding new ways to sneak good, whole foods and ways to keep our boy healthy. Especially since he's in an in-home sitter's care during the day around other kids. I think it's important to keep his immune system up (I know it still has a lot of developing to do) and keep him as healthy as possible. I am very fortunate because when our little man is sick I can stay home or take him to work with me, but I know most parents aren't as lucky. So I keep that in mind knowing that not everyone can take off when their little one has a cold or running nose. Now my sitter is great because if anyone is too sick or has a fever then she has a policy that they can't be there that day. And she's not afraid to call and say you need to pick your little one up. I know because I've gotten the text about him being sick, so she'll do it.
I created a quick video sharing all of my favorite tricks and parenting hacks on how to keep your toddler healthy especially when the weather changes. You can watch the video below or keep reading to find my favorite ways.
Disclosure: I am not a doctor so some of my ways may be different than yours. I will explain why we use certain items and medicines for our little guy but all of the medicines came from our pediatrician's recommendations. So you need to consult your doctor before adding any supplements or medicines.
Fluoride Tablets
This was a recommendation from our son's doctor. He doesn't get city water (he never has) so we used store-bought gallon sized drinking water for his bottles and sippy cups. Our home is on a well, which means we don't get any of that added flouride most cities put into their water system. The doctor recommended a fluoride tablet to make sure his teeth develop safely and are healthy. So each day I crush a little tablet and mix with one of his bottles of milk. He won't need to be on this forever, but for now we're sticking with our doctor's plan so his teeth come in nice and strong!
Change Their Sheets Weekly
It's so easy to forget to change the crib sheets, right? There is so much going on and you usually remember when you're placing your almost asleep toddler into bed. Ugh! Little ones drool and snot all over their sheets at night, not to mention how they may pee through their onsies during the middle of the night. By keeping clean sheets on their bed you will cut down on the germs they face plant in. If you're little one gets sick or a cold then you should be changing your sheets every few days to stop the circulation of germs. However, once a week is enough for a healthy toddler. I recommend changing them first thing in the morning. We keep our extra sheets in his room so each Friday morning I strip his bed down and pop on a new set. Takes less than five minutes to get fresh, clean sheets on his bed.
Vitamins with Iron Supplement
Our little guy tested low with his iron at his 12 month appointment. Our doctor recommended adding in a daily vitamin with iron. We use the Enfamil Poly Vi Sol Vitamin with Iron
because we used their formula and felt confident with their products. Now I fully know our doctor will retest his iron at his next appointment and may say to stop using these drops. We also have increased the amount of iron-filled foods he consumes (or at least try to, but he's one and is pretty picky).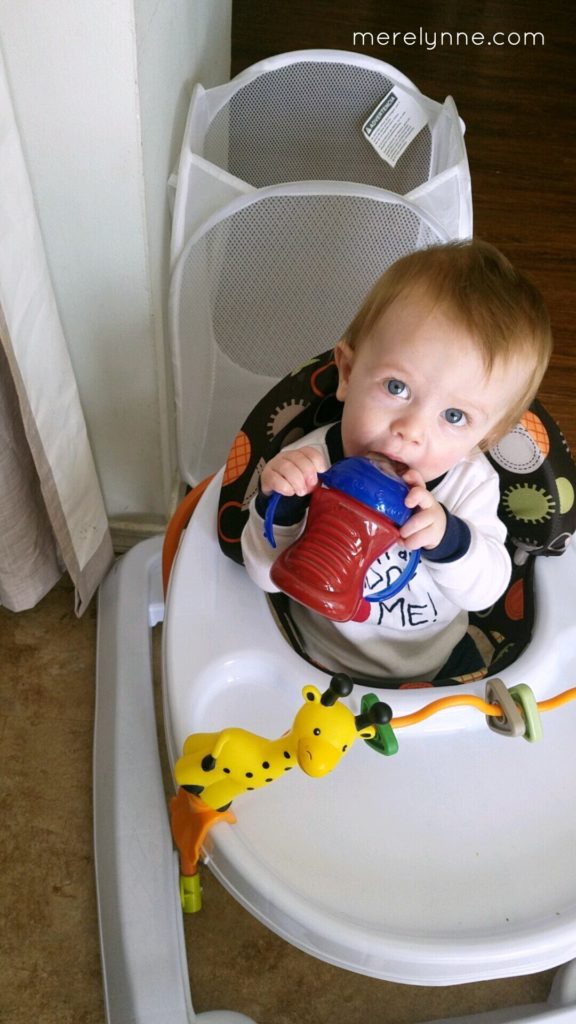 Smoothies
I also create baby smoothies for our little guy on the weekends or lazy days around the house. He thinks he's getting a special treat (especially when I put it in the fridge and let it get cold), but I know he's getting a nutrient packed smoothie. I tend to use a specific sippy cup for his smoothies, too. That way it's extra special. I got these Munchkin trainer cups
during one of his showers and I love them. They don't leak and are super easy for him to hold on.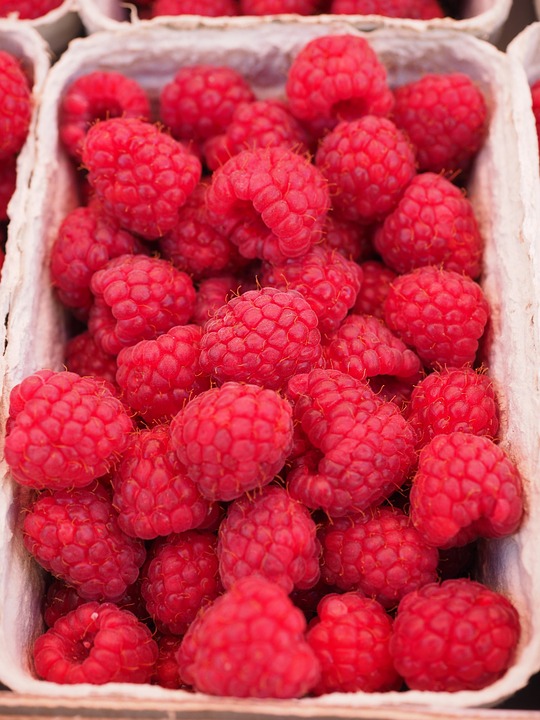 Mix Pureed Fruits and Veggies Into Other Food
Is your toddler a picky eater? Mine is. One day he loves something and the next he treats it like it's the most disgusting thing in the world. It's frustrating. He does this a lot with fruits, which I think is a texture thing. He loves the flavors of most fruits like blueberries, strawberries, and melons, but as soon as you give him a piece to eat by itself he will spit it out. Usually they end up all over the kitchen floor with the dogs trying to get to them. So after a few attempts I came up with a backup plan. Just puree the fruit or veggie then mix with their other foods.
Sleep
This one is huge! There is nothing worse than an overly tired toddler, am I right? It's exhausting trying to soothe a child who is so tired and still refuses to sleep. So you need a bedtime routine and to work on sleep training your little one. Sleep is vital for their development and their health. Here is a chart for how much your little one should be sleeping at night and during nap time. We aim for him to be in bed by 7:30-8:00 most nights. Now we hope he sleeps until 7:00 the next morning without waking up, but it doesn't always happen. But I've noticed when he sleeps regularly and has a routine he does a lot better and he seems to bounce back when other littles have a cold around him.
What parenting hacks do you have to keep your little ones healthy? Am I missing anything? Leave a comment to let me know!