J and I were talking about investing in a printer for our new place.  It's a struggle now that I'm not a student to print anything out.  I used to just e-mail myself and then head to campus for printing.  Now, I can't do that.  Being an adult can have it's down moments sometimes. haha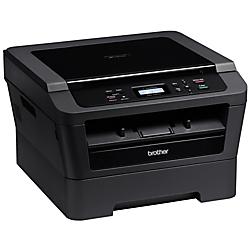 Anyway, I found this printer here on Office Depot's website.  It is originally $199 printer and on sale for $99 (through this Saturday). That's about a 51% savings!  Now, I called the store and talked to an employee who instructed me on using a coupon online.  Well I was highly disappointed when the coupon code wouldn't work for a technology item.  I refused to be defeated, so I started an online chat with a customer service representative.  After two conversations with two different agents, I was allowed to apply that $15 off coupon through her.  Now we're talking here!
Let's do the math:
199-100=99 (51% savings)
99-15 coupon = 84 (58% savings)
Wow! I'm one happy lady!
Cheers,
Mere