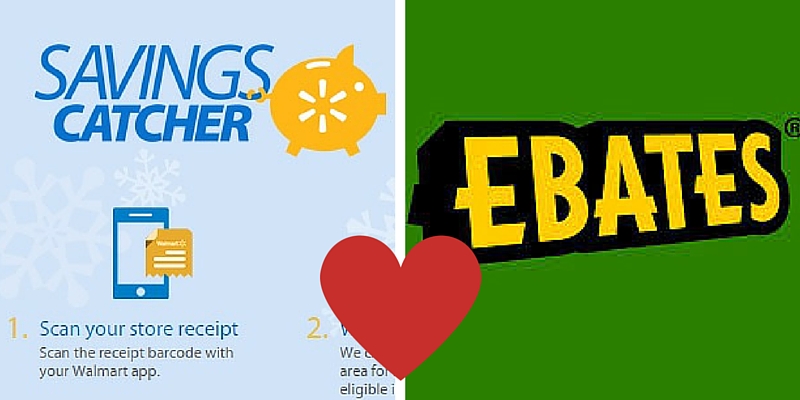 I don't like to spend a lot of money.  I guess you could say, I like to save as much money as possible!  Some call it cheap, but I call it being frugal.  I like to make my dollar last, which means I'm not afraid to get down and dirty to save a few.  I'm willing to take the time to find the best deal, submit my receipts for money back, and search out coupons.  Luckily, I have discovered a few things that help me accomplish saving money!
One of my favorite sites to make a little money while I shop is ebates.com*.  I discovered ebates.com after seeing their commercial for like the hundredth time.  I had my laptop near me and I just decided to see what it was all about.  I have to admit I was pretty skeptical at first.  They're going to send me a money for shopping? Yeah right!  
Then I started using it.  I started small – login before ordering our dog food.  We buy dog food every 2 weeks, so it was pretty consistent total each time.  Then I received a check in the mail for a few dollars.  Hmmm maybe this does work.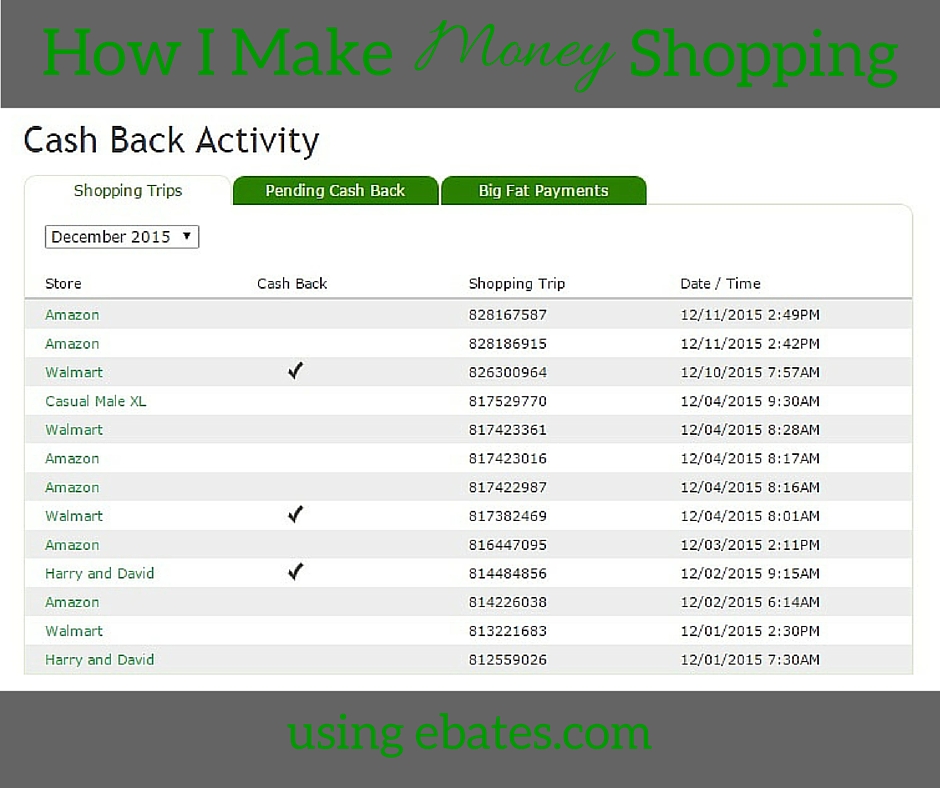 So I added a few more – birthday gifts, clothing purchases, more dog food and toys.  This year I even did all of my Christmas shopping online so that added up to be quite a bit.
Now I have a pretty substantial cash back check waiting to be sent.  It sends automatically every few months.  I don't have to remember to tell ebates.com to send it to me.  It's usually a nice little bump when it comes in.
This year, I combined ebates.com* with my Savings Catcher Receipt money from walmart.com.  I do most of my grocery shopping at Walmart, so once I'm done and loaded in the car I quickly scan my receipt before pulling away.  I started in February and by Thanksgiving I had a little over $70 saved!  
I asked Walmart to send me my money via an e-gift card and within a few hours it was in my inbox.  
Then I did something crazy – I went to walmart.com through my ebates account.  I purchased $70 worth of Christmas gifts for our family on Black Friday, I received free shipping and used my e-gift card to pay.  I actually made money for not even spending one dollar!  Crazy pants!
Now I'm just sitting back waiting on my packages to arrive and my ebates.com check to come rolling in and it'll go towards our Christmas Savings for next year.  Boom! That's how I make money shopping online, pretty easy!
Here are my favorite money saving apps.  Check them out!
*referral links