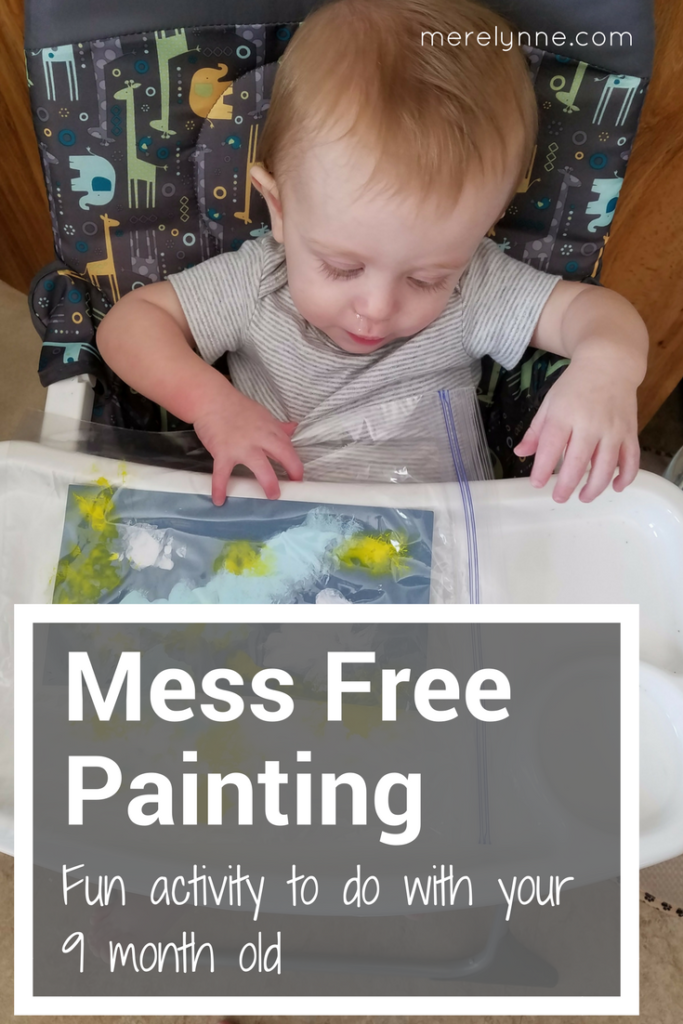 When our little man was sick not too long ago we spent a lot of quality time together. By the second day we were both going crazy from boredom. He was so use to be at his sitter's house with other little kids and I was use to not being with him 24 hours a day. So we needed a plan. A distraction. I saw on Pinterest an image… and that's all I needed. It's title had me from the first glance "Mess Free Painting" I was like the heavens opened up. We had a painting party right in the middle of the kitchen floor.
It only lasted about 20 minutes, but it was enough distraction I needed to have my lunch finish cooking and him to pass enough time to eat again.
I found some construction paper in a closet, who knows how old it is, but it was there. I cut it into smaller pieces and put some old craft paint on it. Now here's how you tell how old your craft paints are. When you open them and nothing but a clear liquid comes out then it may be time to toss them. Or when you shake them and only hear chunks moving around then it's time to give in the towel and move on. So after a few tries we finally found three colors that were still good. White, yellow and teal. Not the best choices, but he's 9 months old so it's not like really cares. Then the construction paper choices weren't any better either, red and blue. Oh well! We're not going to be winning any awards today.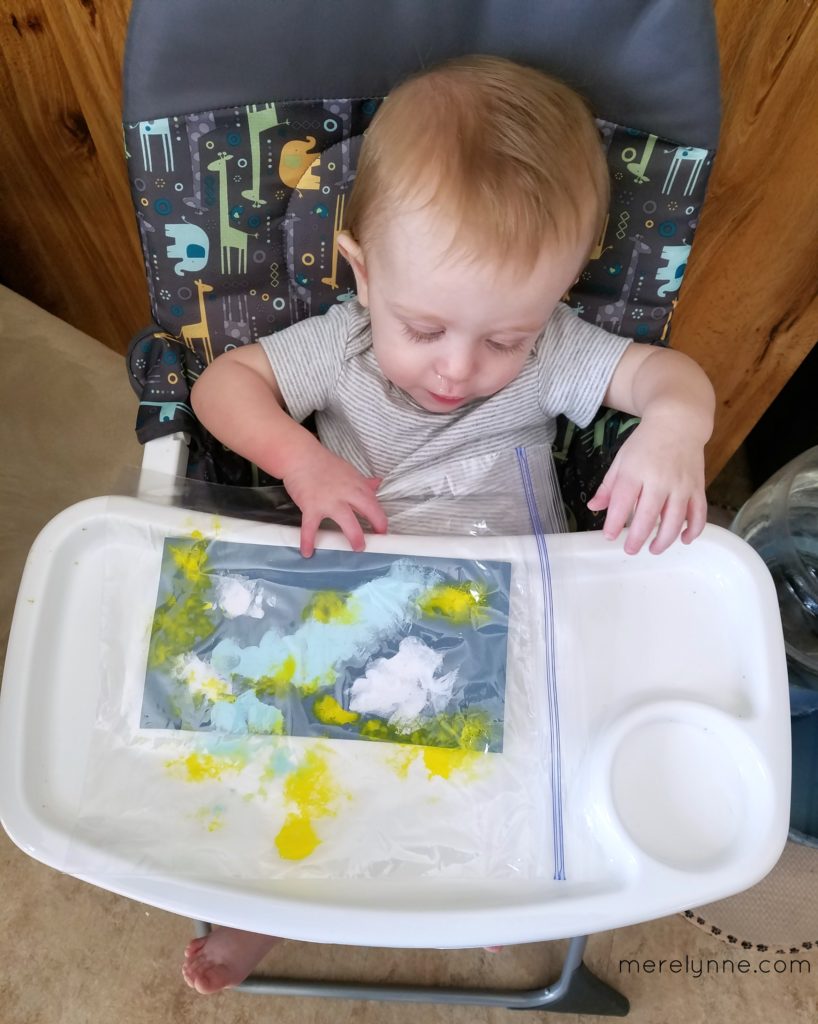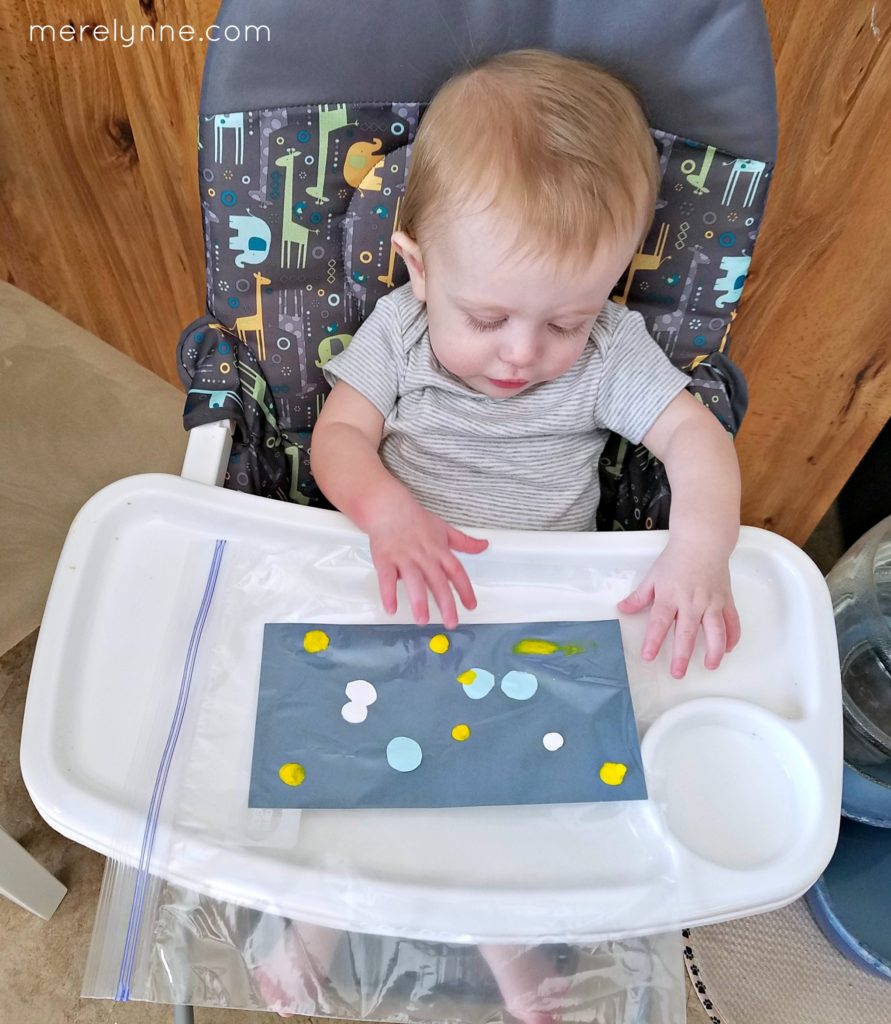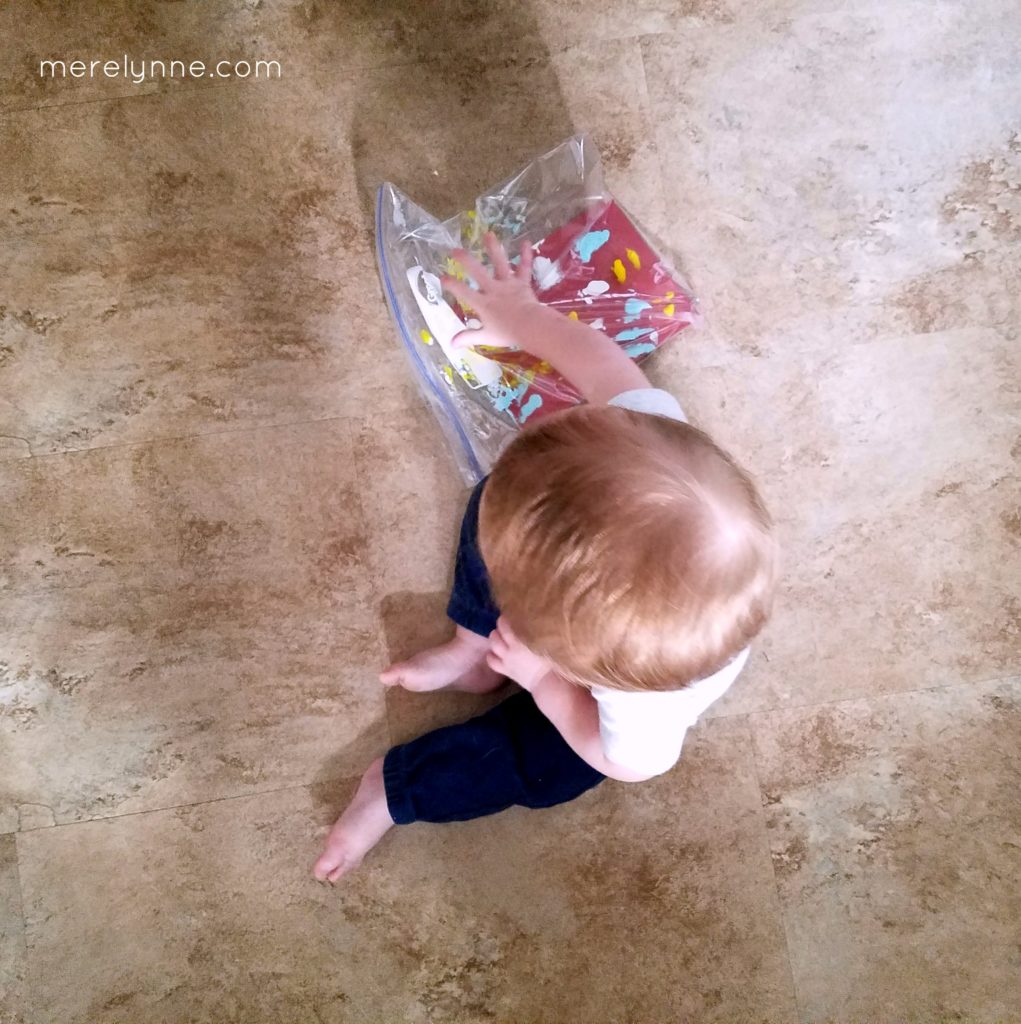 So I put dots of paint on the paper and slid them into a gallon-size baggie. Sealed it up and laid them in front of our little man. He went to town. Smashing them, picking them up, throwing them and then trying to eat them. At that point I knew it was over. Here's a great tip though, that I almost found the hard way. It's called mess free painting because it's all contained in the baggie. So make sure your baggie is sealed all the way. Also make sure your paper fits fully inside the baggie. Mess free painting is all about being smart. You may have to trim some paper off to fit inside your bag. I used gallon sized bag and didn't have to cut much off.
I took them out of the baggies and set on top of foil on our washing machine to dry. I chose foil because that's all I had on hand. I chose the washing machine because I gave up the illusion of getting caught up on laundry earlier that day.
I had the pictures of him making his masterpieces printed. Then I sent one picture to my Mom, J's Mom, my sister and J's sister. I of course kept the best for myself and framed it for our wall.
This kid has skills!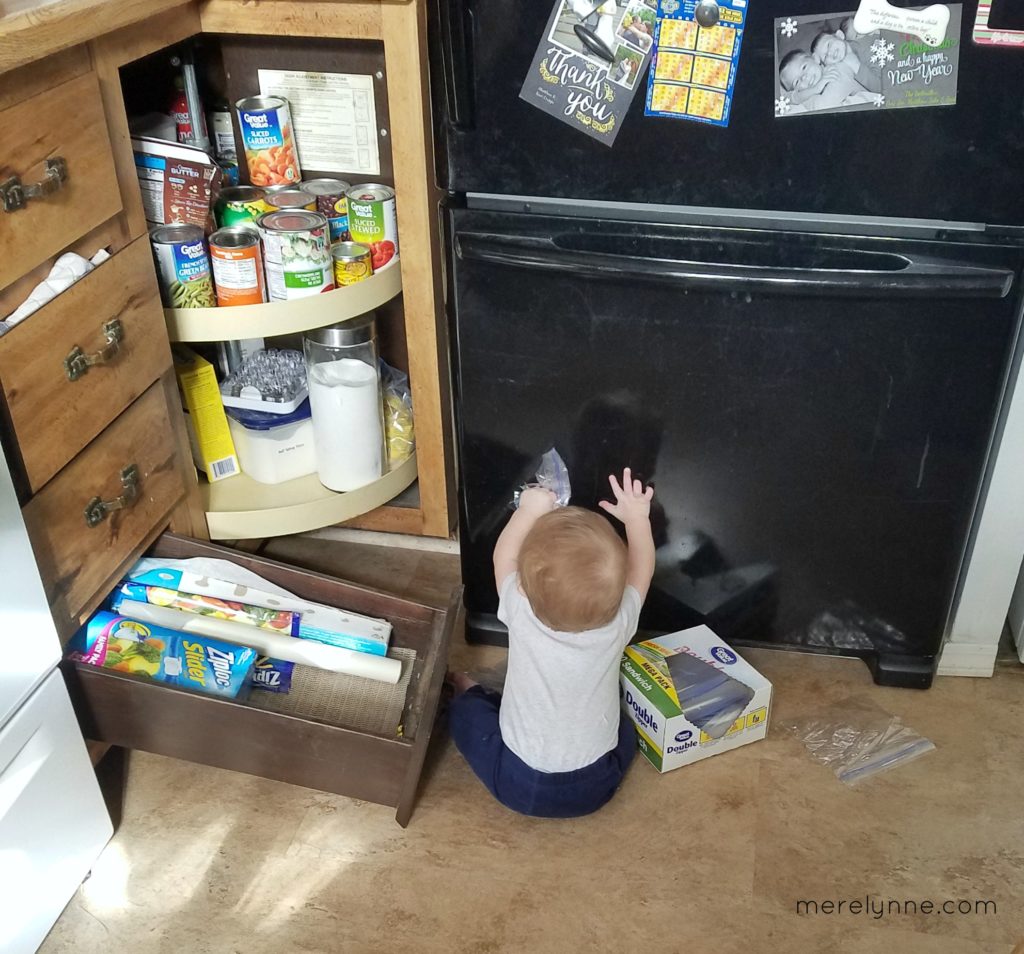 Then when the painting was finished, he discovered the bottom drawer which houses the plastic baggies. And did he go to town!