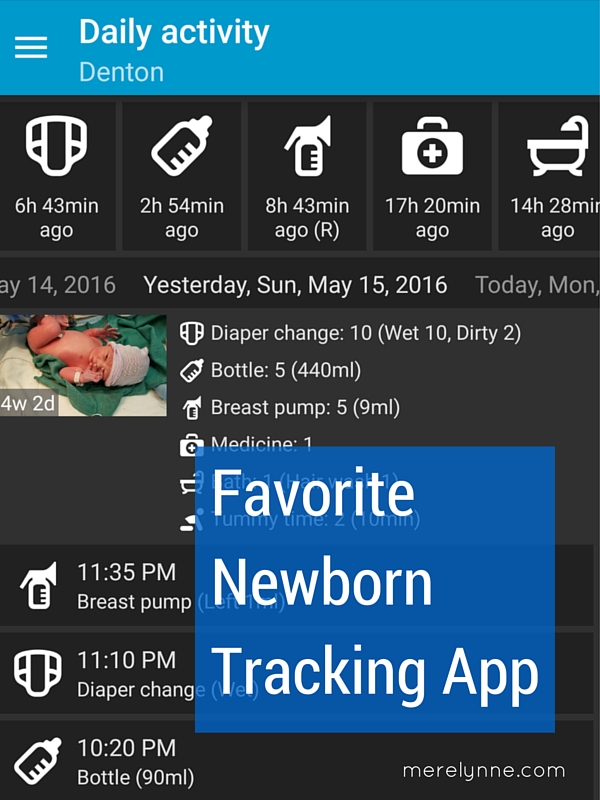 I wanted to share a piece of my sanity while juggling a newborn with first-time parenthood. I'm not going to lie – it's hard having a newborn at home when I have never had a child before. Everything is new and scary. Plus, my brain has turned into mush. Days run together and I can't keep track of feedings all that well.
I shared his birth story last week and talked about the trip to the NICU, I'm very aware of his feedings. I want to know how much he's eating, how often he's eating and then his diapers. I want to make sure there isn't anything out of the ordinary that I should be worried about.
I don't know if I've mentioned this before, but both of my best friends had babies recently. I'm so lucky and excited to have shared this time with them even though we all live hours apart, it was nice to have someone to text my crazy thoughts or fears to.
One friend had her little girl a few months ago and she has always been the planner of our little group. So I was so excited when she was due months before me because it meant I could learn a lot from her. And boy have I!
One of the first tools she recommended was a newborn app called Baby Daybook. I downloaded it before our son was even here just to get familiar with it.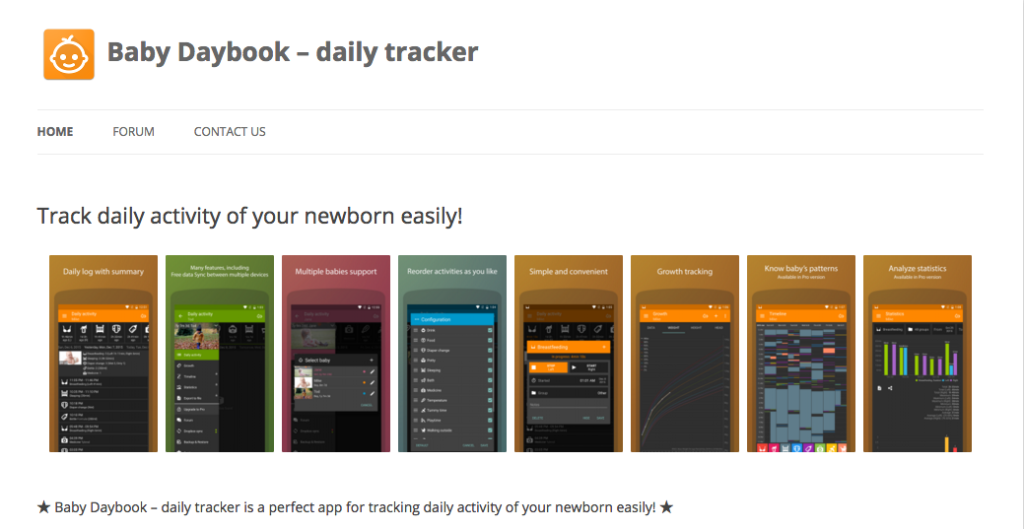 Now I want to pass on the recommendation to you!
I can track how often he eats, how much he's eating, diaper changes, tummy time, baths, playing, medicine, breastfeeding, pumping, and so much more. I use it mainly for tracking diapers, feeding, and medicine. Baby Denton is taking vitamin D on a daily basis and with my mush brain it's nice to have something keep track of it for me. I don't want to skip a day and this Baby Daybook app really helps.
Not only does it tell me what time he ate, but it has a counter so I can quickly glance to see the last time he ate was 2 or 3 hours ago. I love that feature! At 2am it's nice to see how long he's going between feedings without having to do the calculation myself.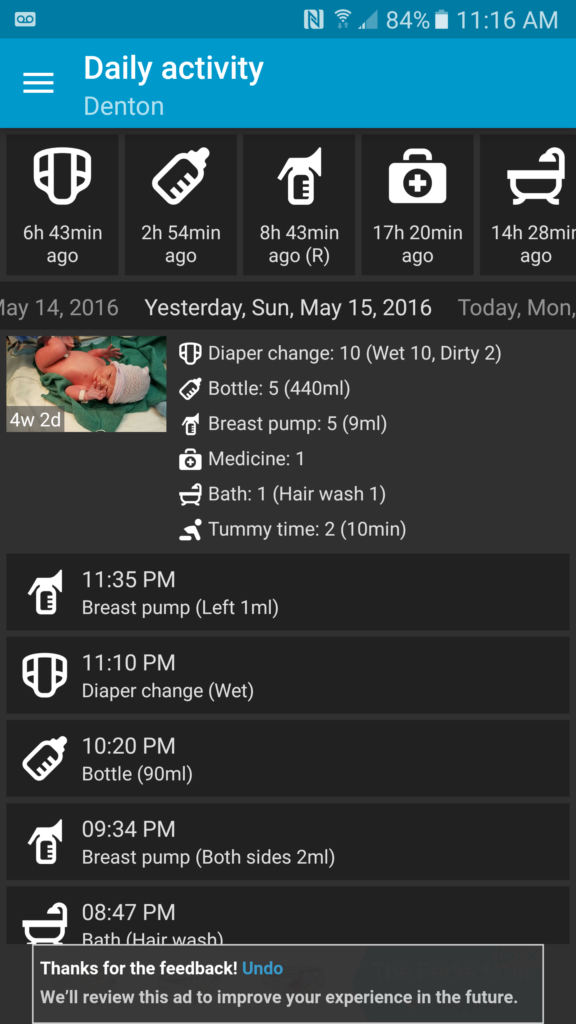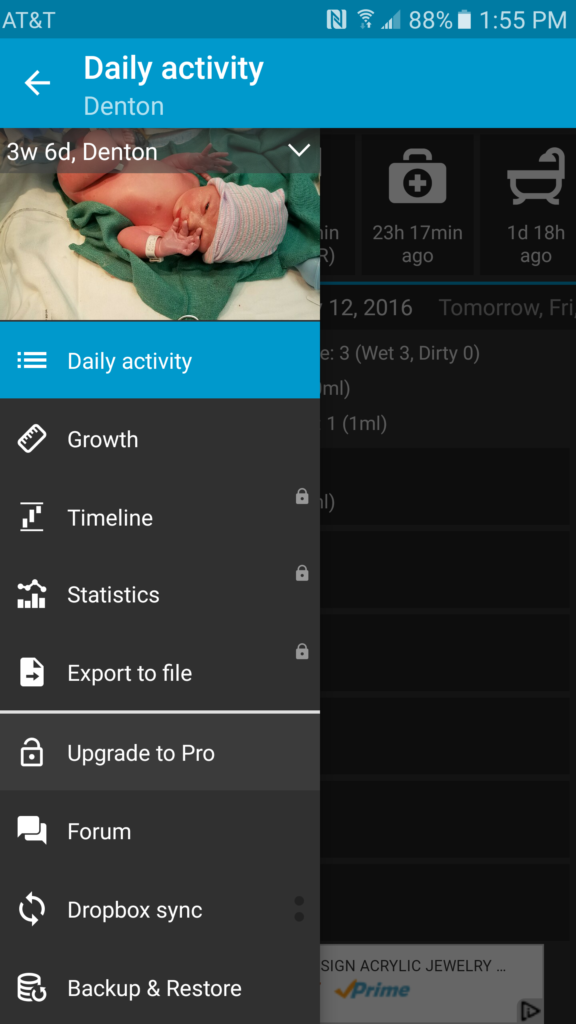 I'm sure the more familiar I get with his routines and the more comfortable I get as a new mom then I may stop using this app as much. But I may use it for a good long while since it gives me comfort.
If you're expecting or have a newborn go download this newborn app. It's wonderful!
*I was not paid to discuss my love of the Baby Daybook app. It's just an app that has really helped a new mom deal with the stress of everything.