Note: Some links in this post contain affiliate links, which means I may receive a commission if you make a purchase. Thanks for supporting my blog!

I love Pizza Inn's chocolate chip dessert pizza.
I have an obsession. It's not healthy, but I can't stop myself. It's delicious. I have to limit myself, it's that good.
A few weeks ago J and I planned to go to my parents to watch a game. Mom was making snack foods so I agreed to bring dessert. Chocolate chip pizza was the only thing I could think of. It had been awhile for me and I needed my fix.
I scoured online and found a few different recipes. I decided to combine two recipes. I feel my recipe is a legitimate Pizza Inn chocolate chip pizza recipe.
Pizza Inn Chocolate Chip Pizza Recipe
– baking pan, you can use either round or rectangle. Just make sure it's on the large size. I used this pizza pan set
, which is a favorite because with a little Pam, nothing sticks to it and it's super easy to clean.
– 1 THIN pizza crust in a can
– 2 sticks of butter, melted
– 1 box of yellow cake mix
– 3/4 bag of milk chocolate chips
– 1/4 cup brown sugar
– 1/4 cup granulated sugar
Preheat your oven to 400 degrees. Spray nonstick cooking on the pan (I use one made with coconut oil). Spread crust evenly on pan. Follow can instructions for pre-baking crust. Mine said to bake for 5 minutes.
While your crust is baking, grab a bowl. Stir together sugars with a fork to break up any lumps. Set aside.
Remove crust from oven and set aside.
TIP: If the crust has any air bubbles after pre-baking, poke with a fork.
Mix together melted butter and yellow cake mix. There will be a few lumps in the batter.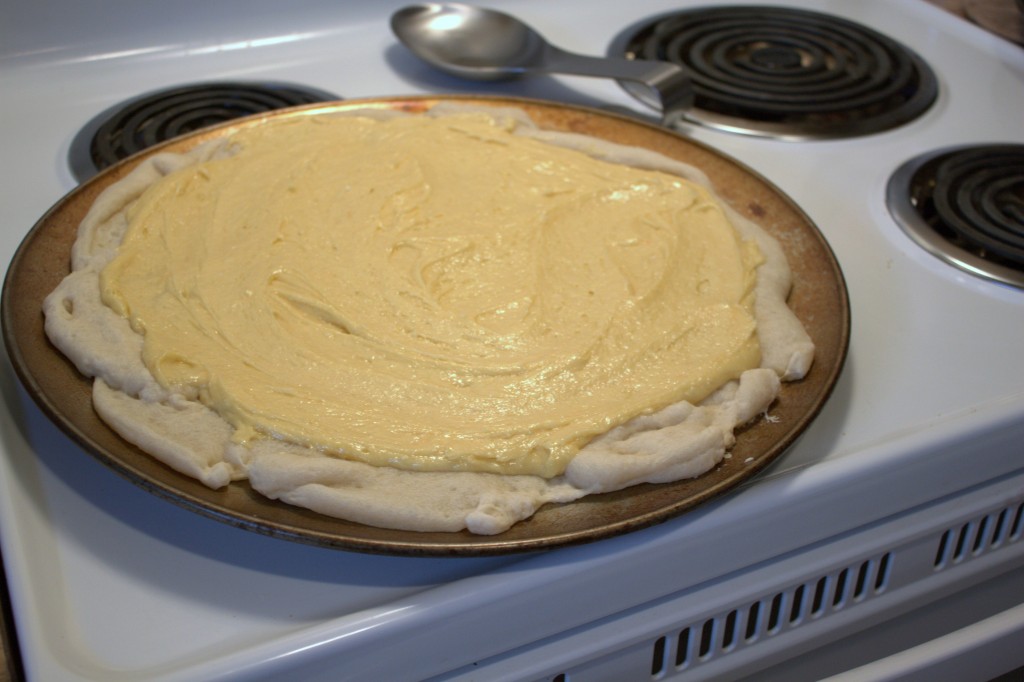 Spread cake mixture onto the crust. Leave approximately ½ inch from the edge without any batter.
Sprinkle the chocolate chips on the batter. Using the palm of your hand, lightly press chips into that batter.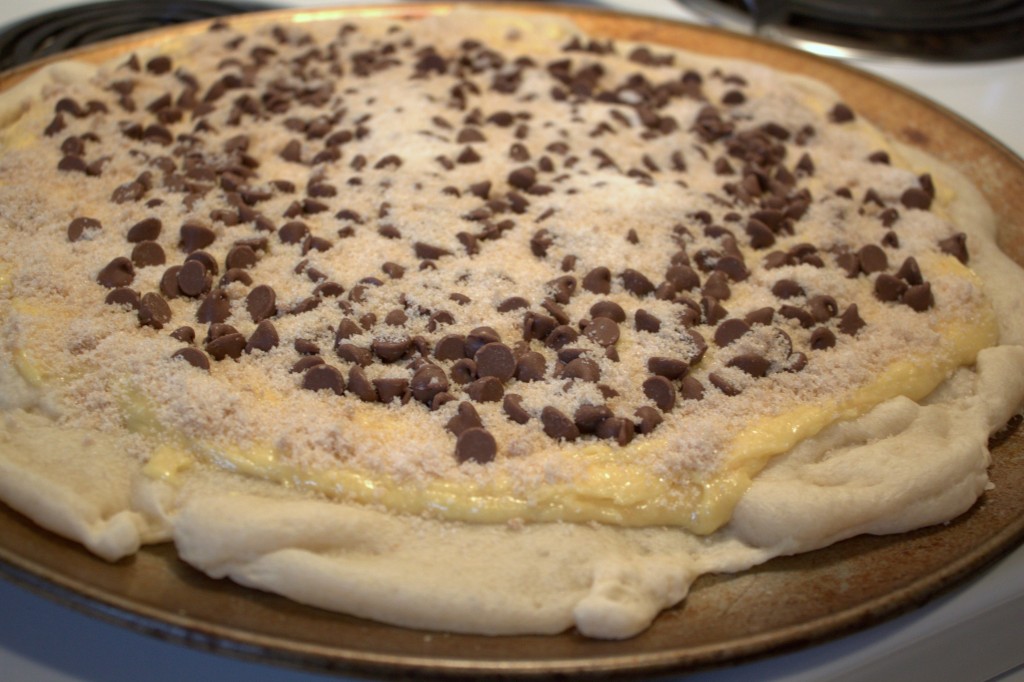 Sprinkle sugar mixture over pizza. Cover batter and chocolate chips, but avoid the edges of the crust. You may not need all the sugar mixture. I used it all to make sure it was covered completely.
Bake for 7-12 minutes. I would check at about the 7 minute mark and then keep an eye on it every 2 minutes thereafter.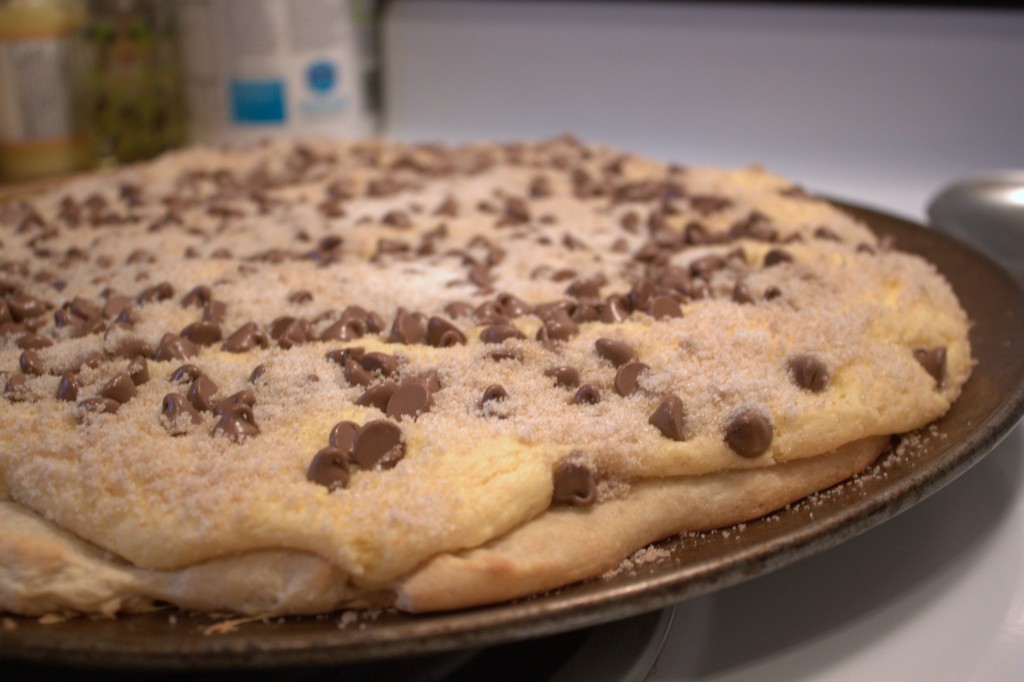 If after 12 minutes the top hasn't browned then switch to broiler for 1 minute.
TIP: Do not walk away from the oven if you switch it to broiler. It will burn!
Remove the pizza from the oven and let cool for about 5 minutes. Cut, serve and enjoy!
If you make the pizza ahead of time then heat the oven to 350 degrees before serving. Place the pizza in for about 2-3 minutes until chips melt.
What is your favorite dessert to share?