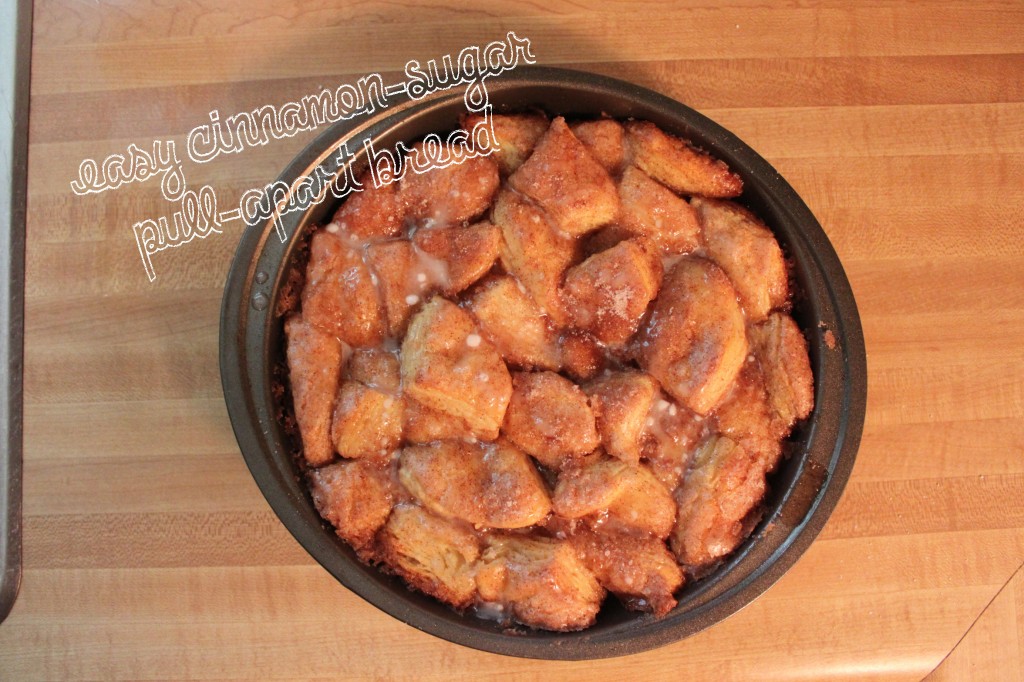 One of my favorite desserts, breakfasts or snacks ever is pull apart bread.  The smell of fresh baked bread reminds me of summers at my grandparents when I was a little girl.  My Aunt and I would get together, wear our cutesy aprons, and spend the day making homemade bread and cinnamon rolls.  I have a lot of memories sitting around my grandma's kitchen table kneading bread, rolling out dough…
Nowadays, I don't have the time or the patience most weekends to make homemade pull apart bread.  So, when I can cheat and have fresh baked from a can – I do!
This past weekend I pulled out an old favorite for breakfast.
The pictures do NOT do this gooey, sugar filled dough any justice.  It was delicious!
Here's what you need to make your own cinnamon-sugar pull apart bread with icing:
Pull Apart Bread:
1 can biscuisits, each biscuit cut into fourths
1 c. sugar
cinnamon
¼ c. brown sugar
¼ c. butter
Icing:
1 c. powdered sugar
½ tsp. vanilla
1-2 T milk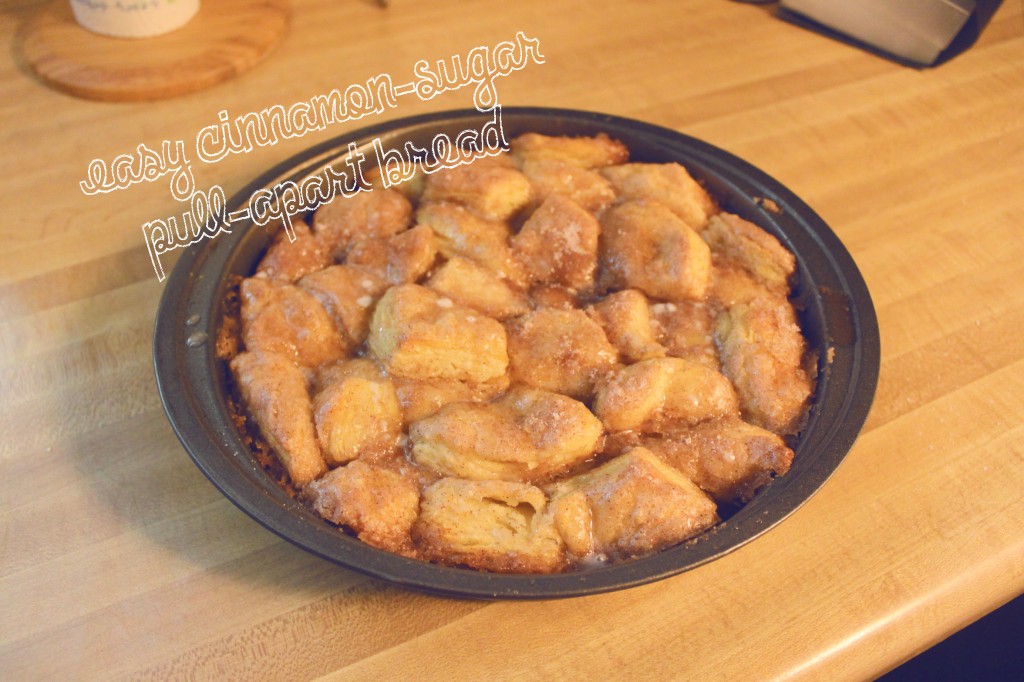 Preheat oven to 475 or as per the directions on the biscuits and spray a round cake pan with cooking spray.  Mix the sugar, cinnamon and brown sugar in a bowl.  Melt butter and let cool for a few seconds (that way you will not burn your hands).  Dip a piece of dough into the butter  and dredge in the sugar mixture.  Shake of excess and place in pan.  Bake per directions on the cannister, mine took about 20 minutes.
Mix the icing ingredients together.  The more milk you add, the thinner the icing will be.  I used mine as a drizzle, so I added the full 2 Tablespoons.  Drizzle the icing over the bread.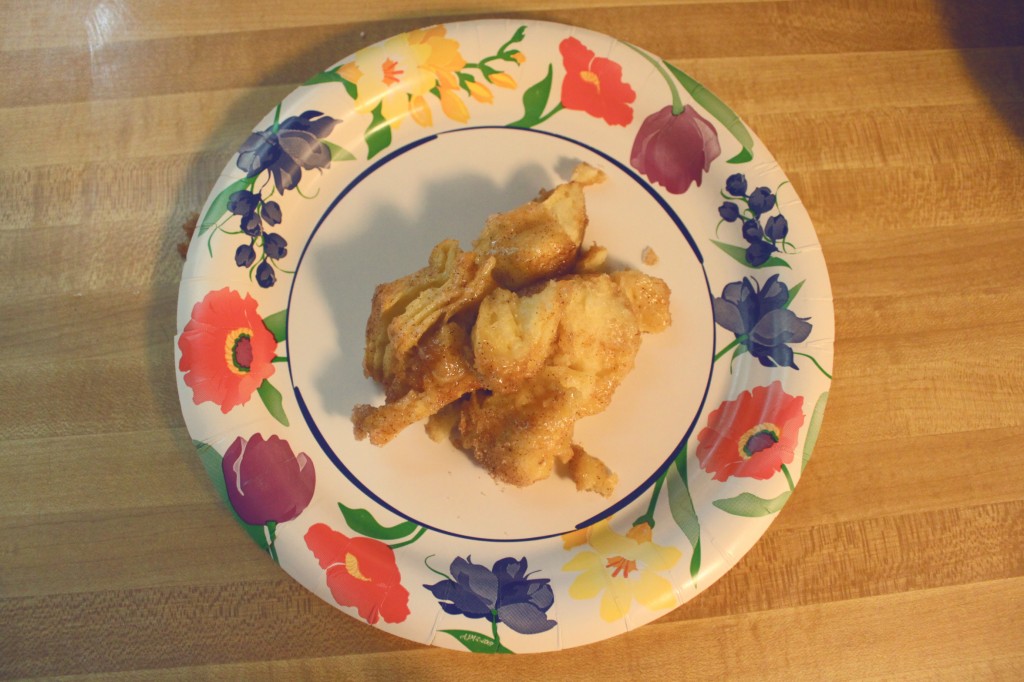 Enjoy!