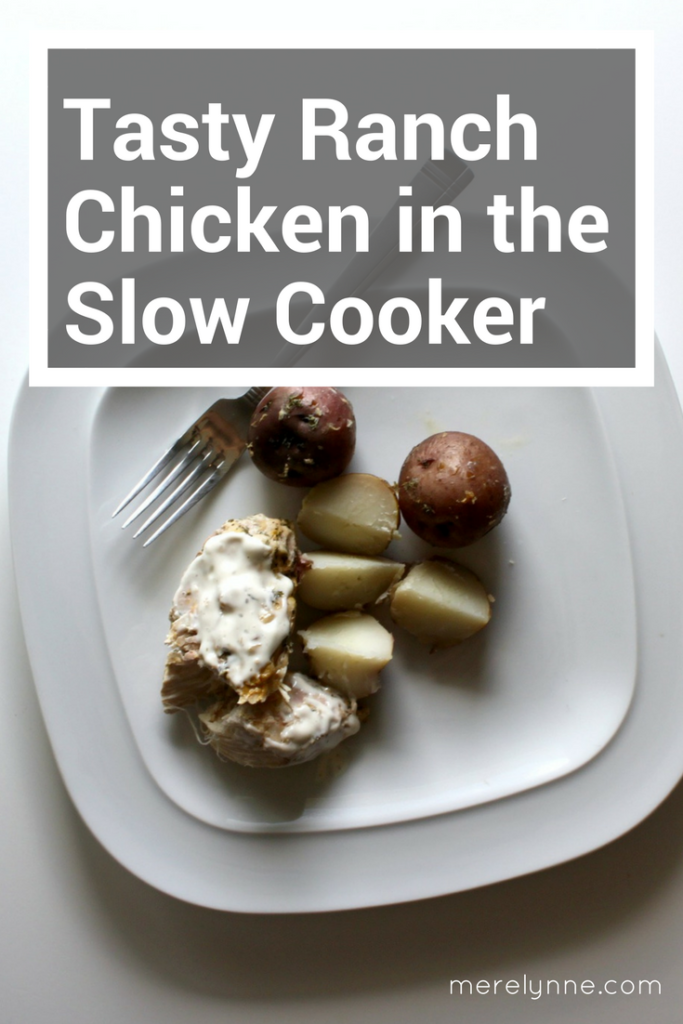 Want to know a little something about me? I could eat chicken pretty much every single day and be happy. My go-to favorites at any restaurant are the chicken dish or a nice big salad. Now if you put chicken on that salad that's always going to be my choice. Always. Well… let's be honest if sushi was an option then my choice would be sushi – hands down. Since we are living on a budget I don't get to have sushi everyday. But I digress…
Add a little bit of ranch dressing to the mix and I'm in heaven. Now J on the other hand could take it or leave it with the chicken. I think it's my fault you see we have some sort of chicken dish about 3-4 nights a week in our house. He gets it too often and he's burned out. But this weekend I cooked the meals which means I got to pick what I wanted. And I wanted an easy chicken dish. I found this recipe and fell in love. I adapted it for what I had on hand because of course I didn't have everything. I'm going to be a 100% honest with you I ate this chicken on Saturday when I made it, Sunday for lunch, and then I plan to eat it again Monday for lunch and dinner. It is that good! So maybe it's not a bad thing J doesn't love chicken because it means there was more for me.
Keep reading for the recipe for my Ranch Chicken and Potatoes in the Slow Cooker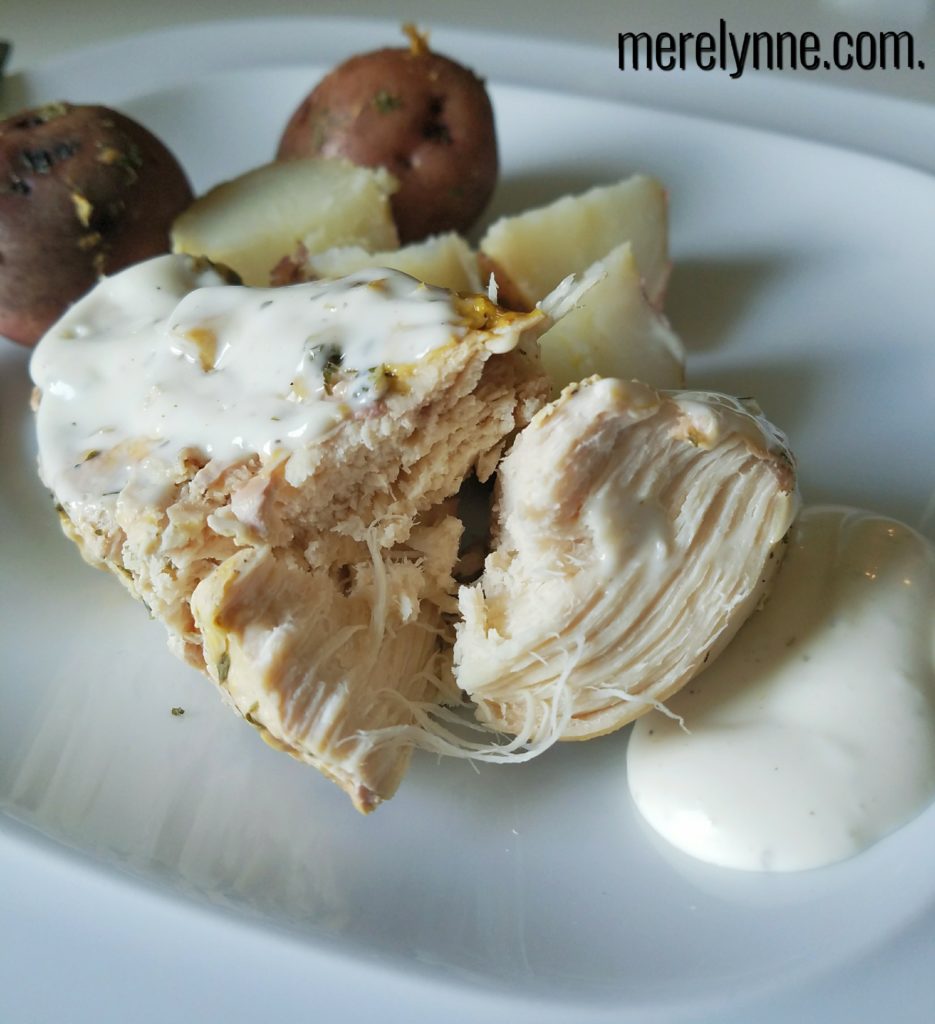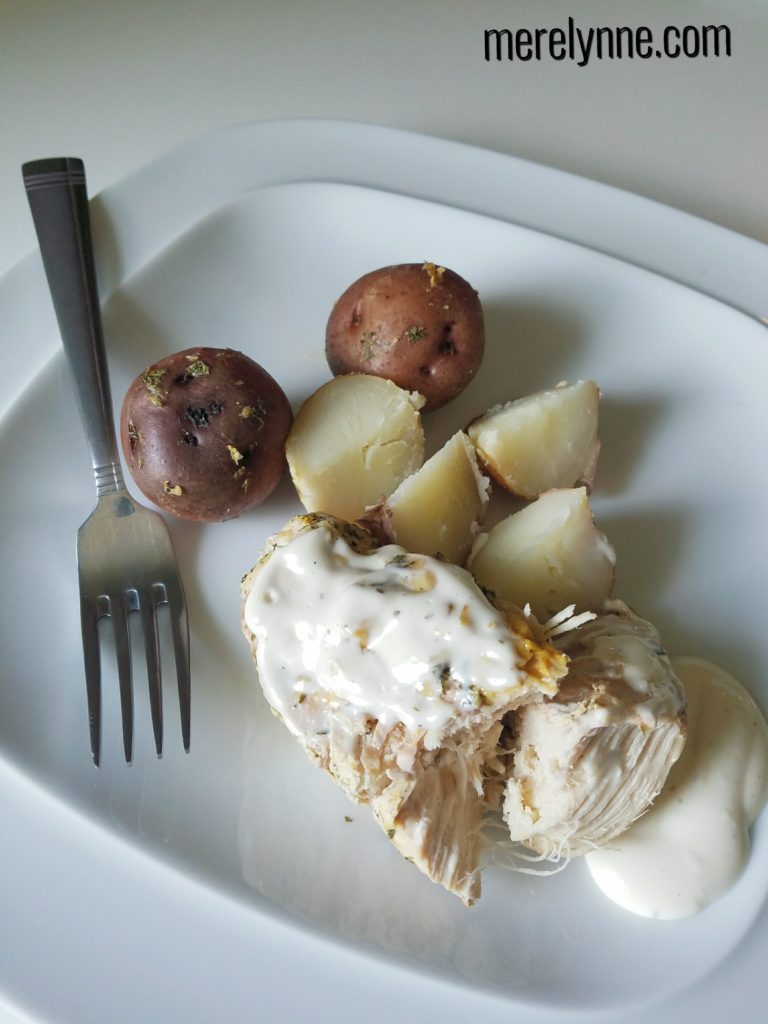 All you have to do is place the potatoes in your slow cooker (I use this one) top it with the chicken. Then mix the cream of chicken soup, ranch dressing and other ingredients together then pour over the top. You can cook it on low for 7-8 hours or on high for 5-6 hours. I topped mine with a little more ranch dressing because I have a problem. It was delicious!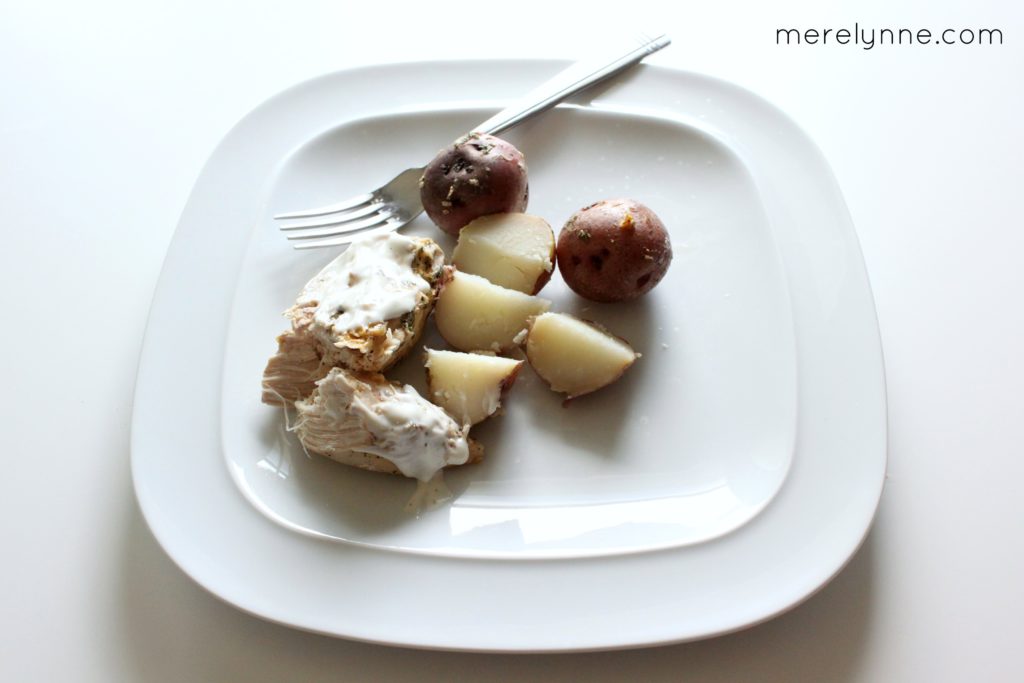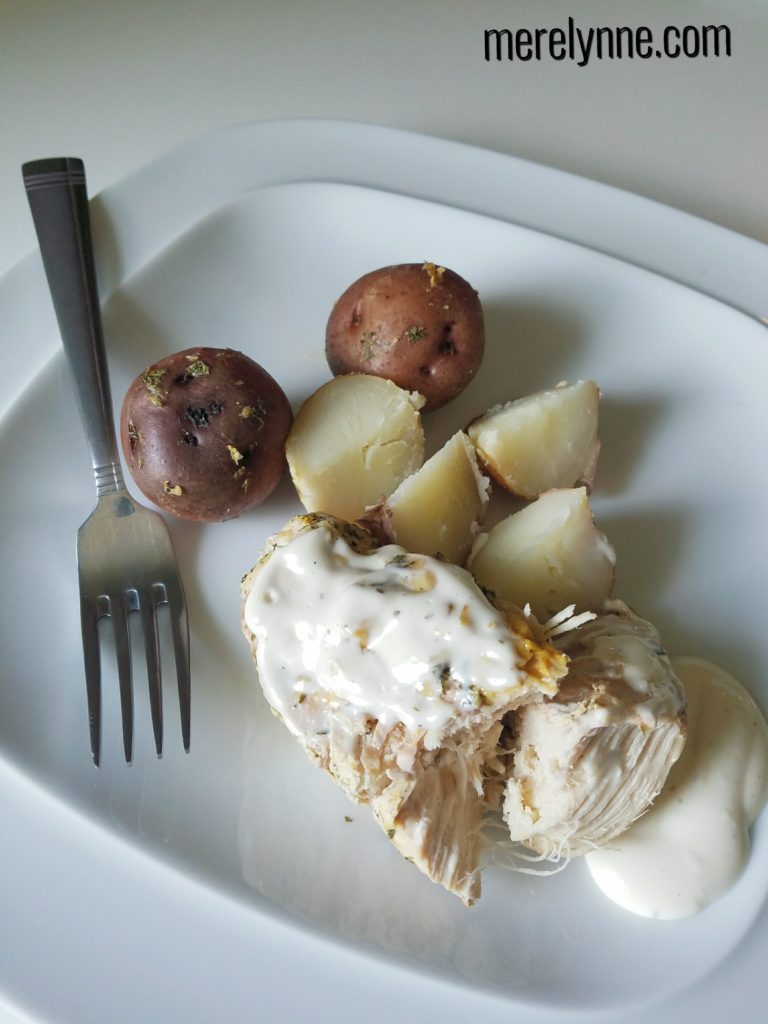 Ranch Chicken and Potatoes in the Slow Cooker
2017-05-08 16:00:50
Serves 4
An easy to prepare ranch chicken and potatoes meal in the slow cooker
Ingredients
4 boneless chicken breasts
1 can (10.75oz) cream of chicken soup
1 cup low sodium chicken broth
8 baby red potatoes
1 packet dry ranch mix
1/2 cup milk
Instructions
Wash the potatoes and then place in the bottom of your slow cooker.
Place the chicken in the slow cooker on top of the potatoes.
In a separate bowl mix the soup, broth and ranch mix together.
Pour mixture over chicken and potatoes.
Cover and cook on low for 7-8 hours or on high for 5-6 hours.
Adapted from Life in the Lofthouse
merelynne http://merelynne.com/