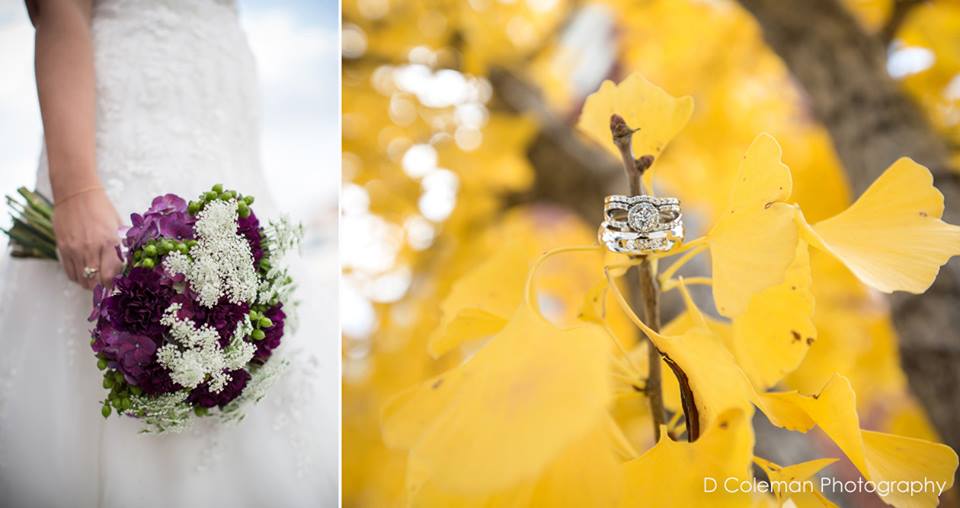 I've already showed off some of our wonderful wedding photos in this post here.  But today I wanted to talk about and show off some of wedding day details.  I worked hard at planning our wedding, I had help from an awesome wedding coordinator, from our friends, and from our family.  I found small touches that illustrated the type of couple that J and I are, but still keeping some tradition alive.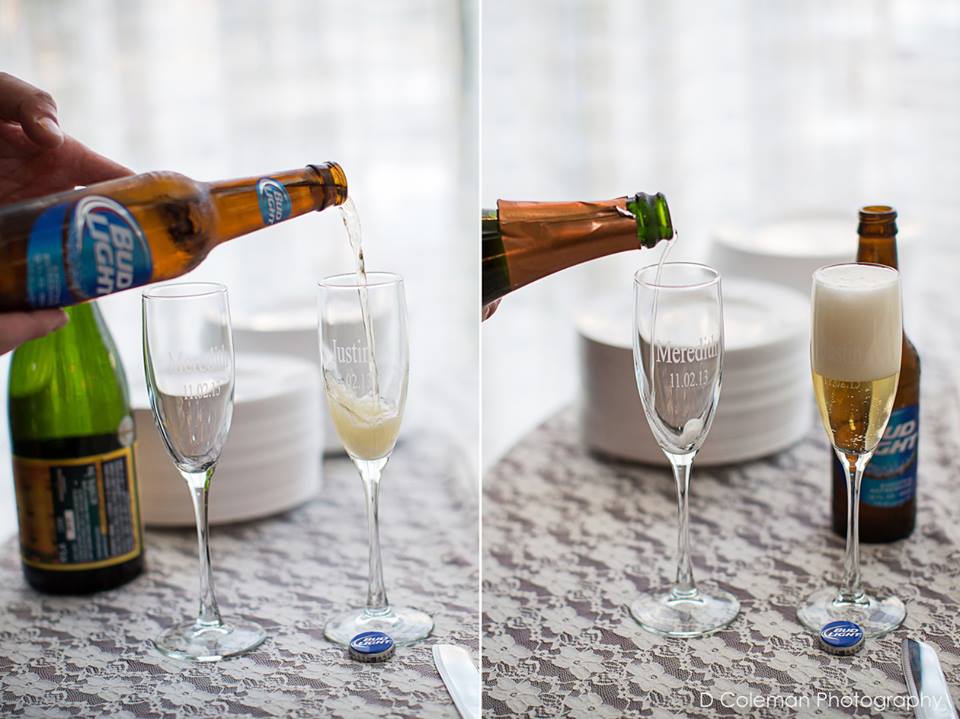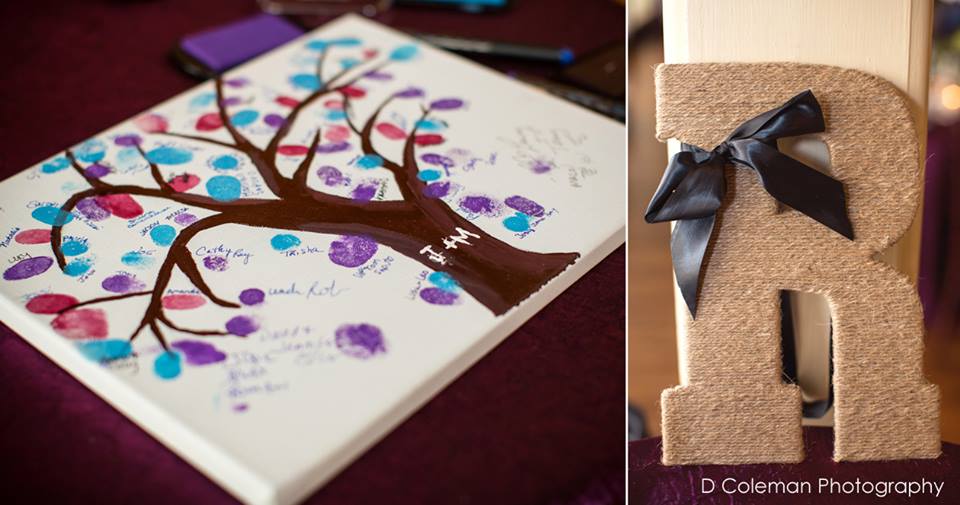 J doesn't care for champagne, but I still wanted to do a toast.  Our venue hosts over at the Savoy came up with this genius idea – champagne for me and Bud Light for him.  Also, I wanted a guest book that we could display in our home, that was unique and colorful just like all of our loved ones.  I hand painted a tree on a canvas, bought some ink stamp pads (and some ink removal wipes) and there you have it!  Our own personalized guest book.  Sitting with our guest book was a handmade R covered in twine that my best friend and one of my bridesmaids gave to us for one of our showers.  It fit in perfectly!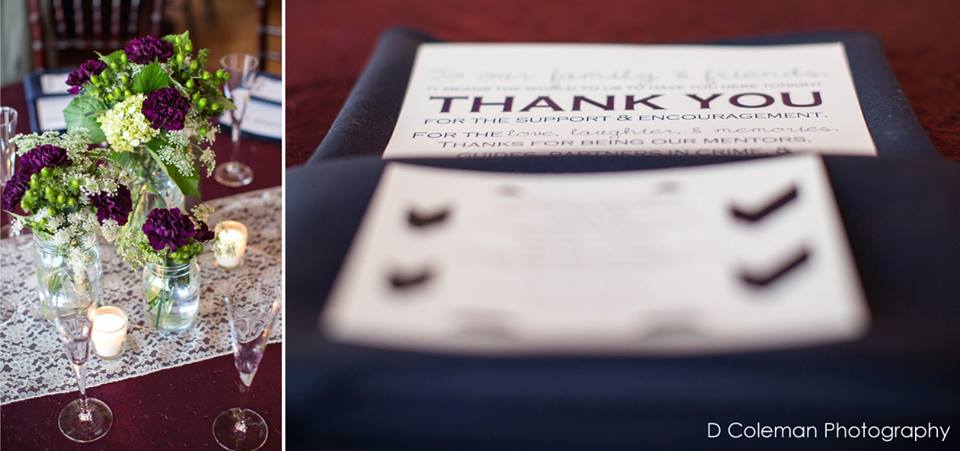 I designed all of the paper goods for our wedding.  I talked about that in this post here and gave a tutorial how to create a Chevron pattern.  Plus, I love sweets.  Anything with loads of sugar is the best.  Our favors were a candy bar that we had chock-filled with goodies.  The one thing I did not consider was how all of the blue and purple candy would turn everyone's mouth different colors.  But at the end of the night we had very little candy left, so I guess no one minded.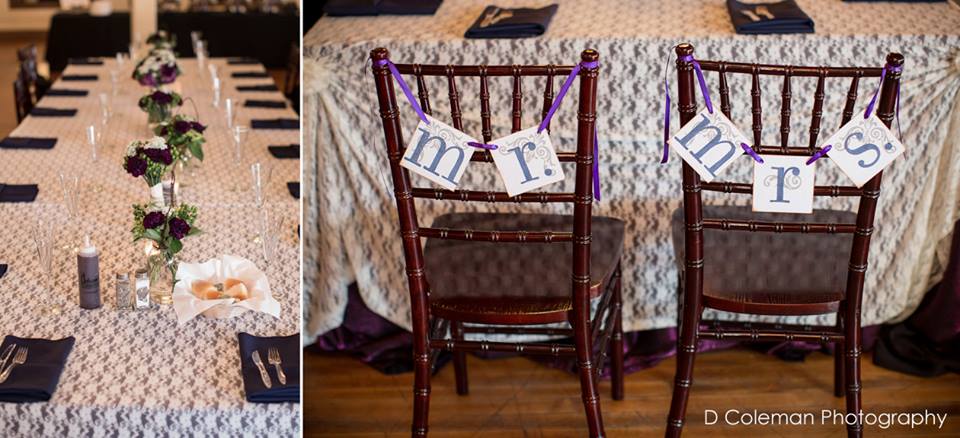 Cheers!
All photos by our fabulous wedding photographer: David Coleman