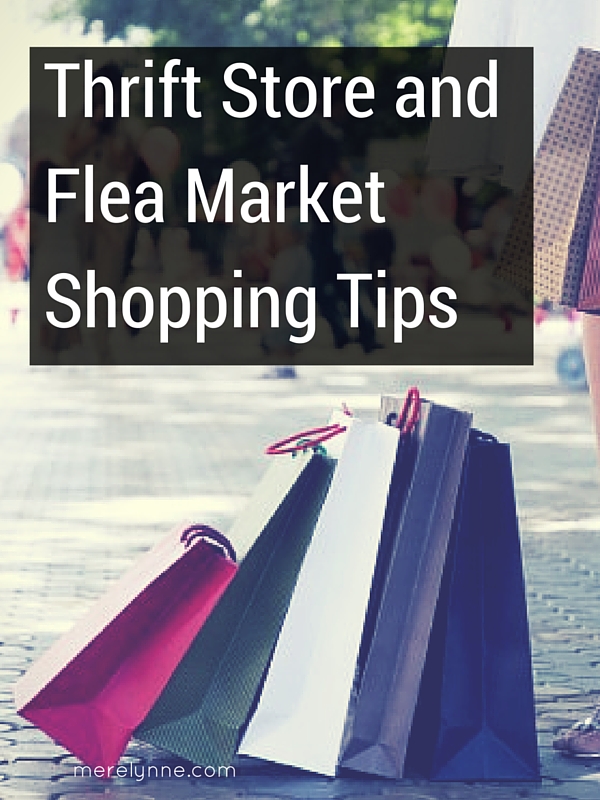 Before moving to our current town, I would scour the local antique malls, flea markets and thrift stores for some really great deals.  Typically, I would buy pieces that I could re-purpose – clothes that I could sew or re-create, furniture that needed a little TLC, etc.  I loved it!  There was nothing better than waking up on a Saturday morning grabbing a big cup of coffee to go and wandering through great finds.
Now that we're here, there isn't as many stores that I can get lost in.  There are a few around town and now that we're expecting our first little one, I've decided to kick up my hunting skills.  I've developed a few top tips when heading out to a thrift store or flea market.  You need to make sure you're getting a good deal and not buying something that you will never use.  So…
Here are my thrift store and flea market shopping tips to follow:
Make a plan: In college I would wander aimlessly through the stores without a real plan or thought in mind.  I could get away with this for two reasons – I didn't have a lot of space in my tiny apartment so that would stop me from over buying and second, I didn't have much money.  Nowadays, I have a bit more room, but I don't like spending my hard-earned money so I have to create a plan.
I want to know what I'm looking for.  Am I trying to find a piece that will fit above the guest bed?  Am I trying to complete a gallery wall in our family room?  Whatever my goal is that's what I look for.  I try not to get distracted by items I don't need.
Don't buy what you don't need:  It's easier said then done.  That really cool purse is only $5 and you can think of 20 different outfits it would go with, but there's a kicker.  You don't need another purse that will end up in the bottom of your closet.  You have to be tough when it comes to spending money at the thrift store.  Love a dresser, but have absolutely no where to put it?  Then don't buy it.
Keep it balanced:  I try to replace items that are falling apart or I get rid of something.  If I'm buying something that's new-to-me then I like to donate or sell something I don't use anymore.  That way I don't become a hoarder and can keep my house clutter free!
Time your trips:  It's no lie that Spring is the best time to hit up your local flea markets and thrift stores.  You know of a little thing called, Spring Cleaning, right?  Well that's when people go through and clean out items they no longer need or want.  So it's a perfect time to do a little shopping.  However, you can always find good deals when you have a careful eye.  I recommend talking to employees at the local stores to find out when they put out new items.
Don't believe every price you see:  Just because it's used doesn't necessarily mean it's a good deal.  You have to make sure you've done your homework.  Sure, you can probably look at a pair of shoes that are in good condition to decide if it's worth the price, but look around before you buy any big-ticket items like furniture.  I like to look at craigslist to see what others are selling a similar piece for or look online to get a good idea.  If it's not a good deal then pass it up!
What are some of your thrift store and flea market shopping tips?  I'd love to know!
Looking for more budget tips?  Check out here.
The following two tabs change content below.
Meredith Rines, a budget and financial strategist helping fans pay off debt and live the life they've always wanted.
Latest posts by Meredith Rines (see all)