MONEY FOUNDATION TOOLKIT
Create your money foundation using this easy-to-follow toolkit. This toolkit includes instructions to go through your current money situation, prioritize what is important to you and your family. Then you will be able to create a money flow to help you save money, pay down debt and reach your goals.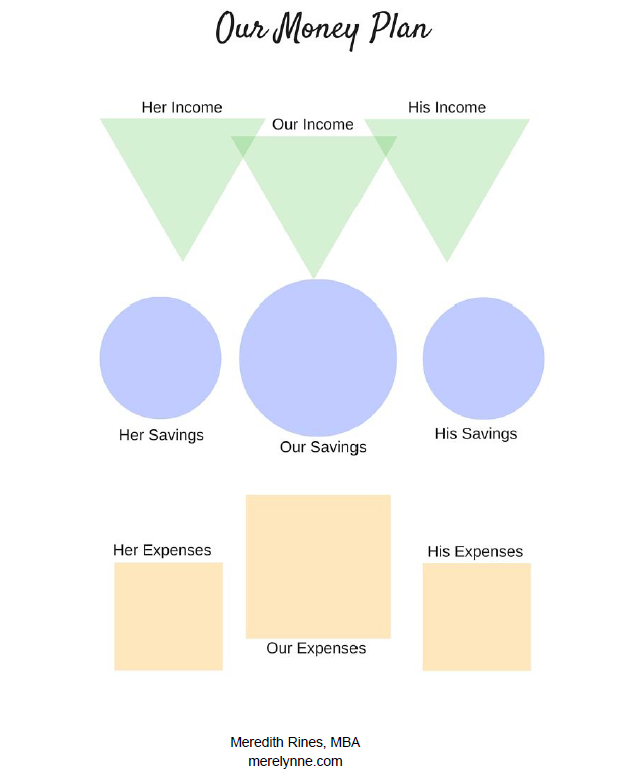 Meredith Rines is a budget expert and financial specialist who has helped families like you develop a better money plan. By creating a workable budget, you'll be able to stop living paycheck-to-paycheck and have more financial freedom.
BUDGET SPREADSHEET
Try the budget spreadsheet that works for my family! We've tried every program out there and many other budgeting techniques, but this is the one that actually works.
And it can work for you!
Keep track of where you are spending your money. You can have a real time view on the progress you're making each month. Know each day, week or month if you're getting close to your budget with this budget planner.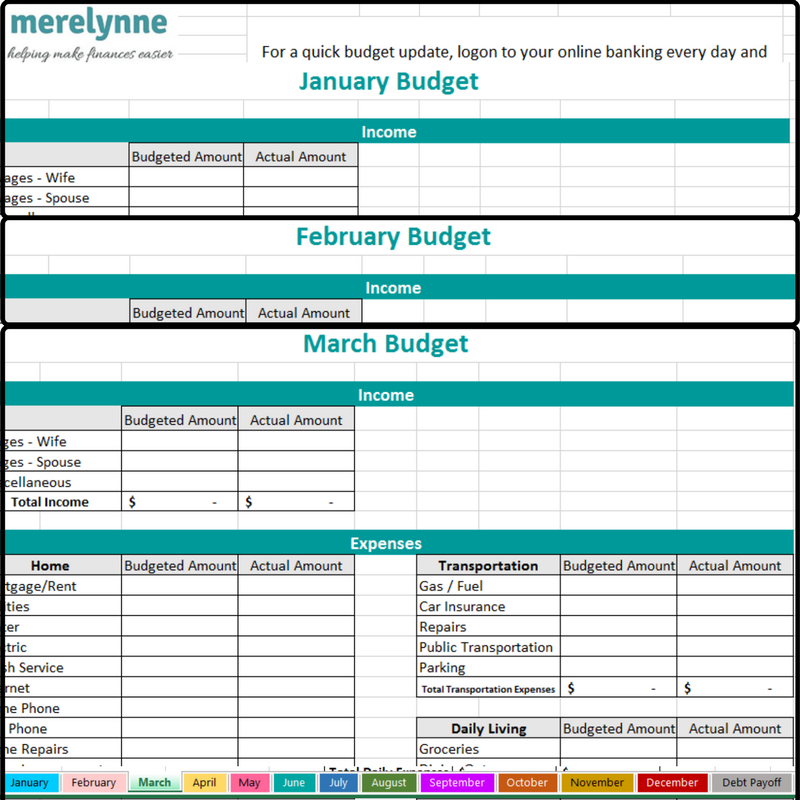 Start by entering your anticipated income and expenses, then keep track of your actual income and expenses. You'll know with just a glance where your money is going and where you are overspending. The budget spreadsheet will automatically calculate your total income and expenses. The budget planner will even automatically calculate if you are over or under your projected amounts.
This budget spreadsheet will breakdown your monthly expenses into the following categories:
Home
Transportation
Daily Living
Entertainment
Health
Dues/Subscriptions
Financial
Personal
Miscellaneous
You will receive one Excel spreadsheet which contains a tab for each month. In addition, you will receive my debt tracker tool.
The debt tracker tool will help you pay down debt faster and give you the chance to see the progress you are making. Enter in your starting balances and your current balances on all of your debt – car loans, mortgage payments, school loans, credit cards, and more. Now you can take pride in knowing just how hard you have been working at getting yourself debt free!

Work With Me, One-on-One
Read more on how I can personally help you and your family tackle your money issues. I can help you create the perfect budget for your family that helps you pay down debt while having fun.