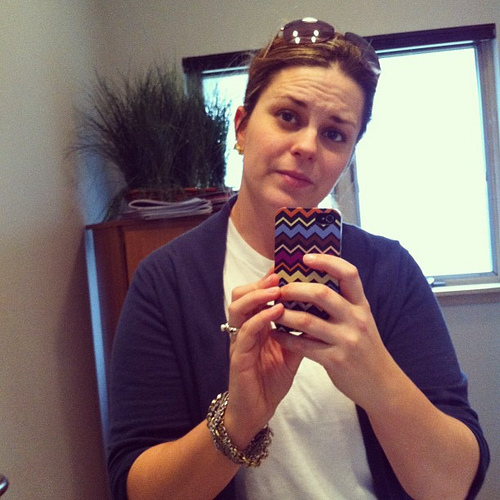 This picture really does not have anything to do with this post, but some days it's exactly how I feel when it comes to my weight loss struggles.
I struggle with my weight and with weight loss. Like most people do, rather they will admit it or not. I had written all what I had gone through here. I made a commitment that I would make this blog my accountability partner with my weight loss and so, I want to make sure I stick to my word.
Here's what I've been doing to work on my weight loss since my last post:
Crossfit 3-4x a week, I saw a wellness doctor about a healthy diet plan, and have J who is my biggest supporter. I've lost about 5 pounds so far, but I want to be honest. It's not really about the number of pounds; I'm not going to lie getting on that scale and seeing a lower number puts a smile on my face. But it's the way I feel when I look in a mirror and the way I feel in my clothes.
I put a pair of jeans that I haven't been able to wear for months and they fit. Such a great feeling! My wardrobe has consisted mainly of dresses and maxi skirts lately, luckily there are some cute maxi skirts out there, but I cannot wait to pull out my shorts and jeans.
I appreciate having someone in my life that puts my needs first and basically forces me on the days I want to be lazy. All it takes is the commitment to change your life. I know that I have a way to go, but I know that I can do it. I learned a lot from Weight Watchers as a member and as a leader, but it's time to get back to the basics.  
Here's to getting healthy!
Cheers!