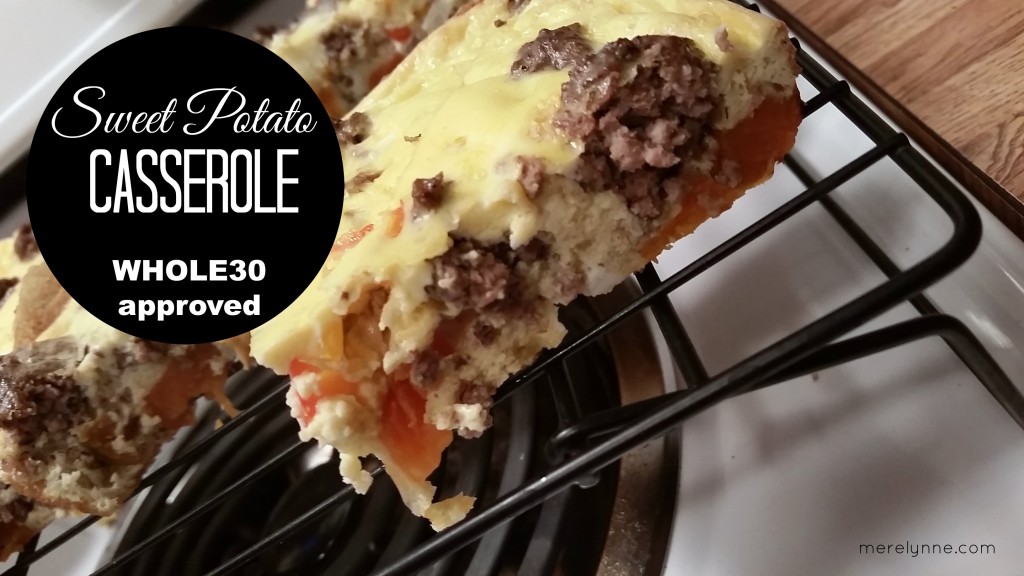 So for my first week of following Whole30 I found this yummy looking casserole from From This Kitchen Table on Pinterest.  I added a few tweaks and voila – my very own breakfast casserole that's Whole30 approved.
I went ahead and made a pan up on New Year's day, let it cool then sliced it into 10 pieces.  I put two slices into the fridge and the rest I wrapped to freeze.  I figured knowing what I could eat for 10 mornings would really help me out.  You see, I'm not the best morning person.  I usually wake up late, watch too much tv, play with the dogs too long and dilly-dally getting ready.  I couldn't depend on myself to get up and actually cook a healthy, Whole30 approved breakfast every morning for 30 days.  It was impossible.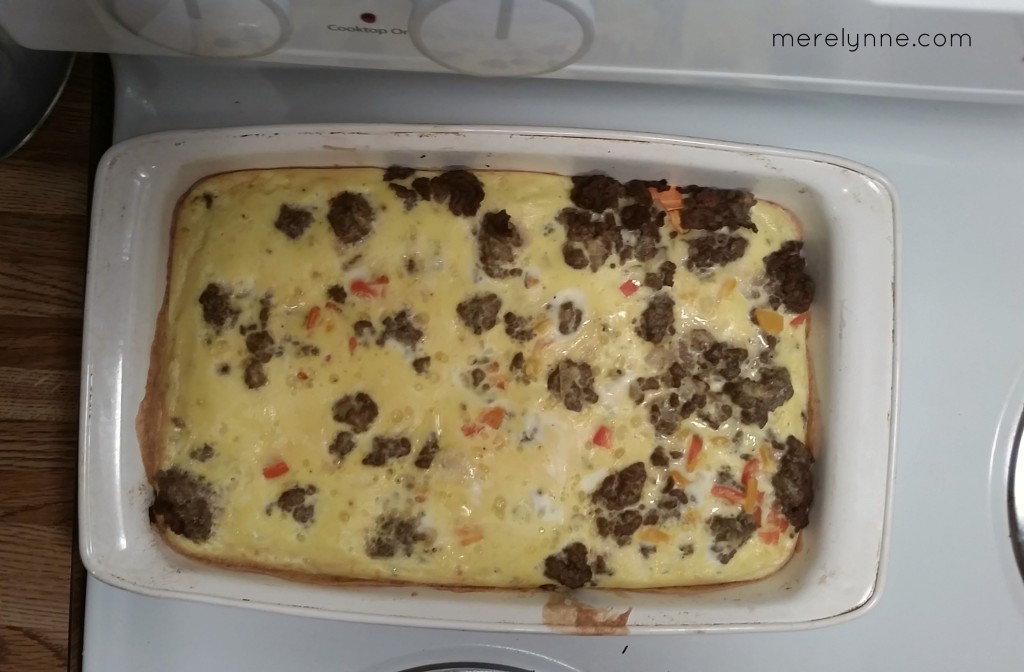 Sweet Potato Breakfast Casserole, a Whole30 recipe
Ingredients:
1 pound ground meat (I used beef because it was what I had on hand, but you could use any)
1 tsp. garlic powder
1/2 tsp. thyme
1/2 tsp. red pepper flakes
1/4 tsp. black pepper
1 tsp. salt
1/2 small white onion, chopped (you could use less or more depending of your love of onion)
2-3 sweet potatoes, peeled and cubed
1 bell pepper, diced (optional and I used 2 smaller peppers)
8 eggs
1/2 cup coconut milk
additional salt and pepper
Directions:
1) In a skilled combine meat with garlic powder, thyme, red pepper flakes, black pepper and salt.  Add onions about half-way through browning the meat.
2) place sweet potatoes in a separate pan in place in oven on broil for 8 minutes.  Stir the potatoes and place back in the oven for an additional 6 minutes.  Do not use the pan you're going to bake this casserole in to broil the potatoes.  When you're ready to add the eggs the pan will be too hot and it will immediately start cooking your eggs.
3) Turn oven to 350 degrees
4) Whisk together eggs and coconut milk together.  Season with salt and pepper to taste.
5) Spread the sweet potatoes in the casserole dish, top with meat mixture and green peppers.  Add the egg mixture on top.
5) Bake on 350 for 30 minutes.
Once out of the oven, slice into 8-10 pieces.
If you're going to freeze a portion of the casserole then let cool completely, wrap individual pieces in foil and place in a freezer bag.  To reheat from freezer, do not thaw.  Place directly into microwave for 1 minute or until heated through.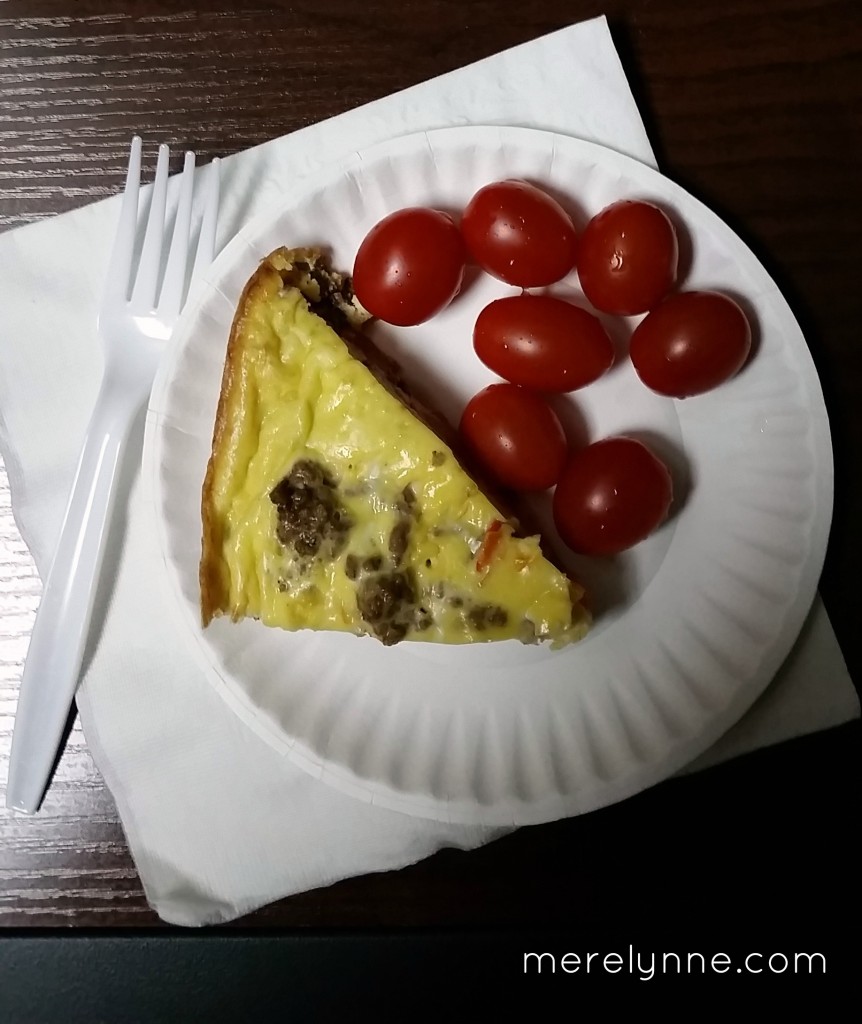 I have to tell you – this casserole is so yummy.  I'm excited it turned out so well.
The following two tabs change content below.
Meredith Rines, a budget and financial strategist helping fans pay off debt and live the life they've always wanted.
Latest posts by Meredith Rines (see all)