Today is Day 15, you know what that means?  I'm officially half-way through.  I've survived half of the Whole30.  It has been hard and I would be lying if I said I did everything perfect.  I tried a sip of diet coke and it was nasty.  So much for being a rebel!  I guess I've kicked that habit.
I shared my first week's meal plan and my second week's meal plan with you.  So I thought I should keep it going.  I also have been holding myself accountable by sharing what I actually ate the first week and the second week.  Because no matter how hard I plan, things never happen that way.  Like when I got sick and lost my appetite for a few days or when I went out of town longer than I thought.  It's been hard, but so worth it.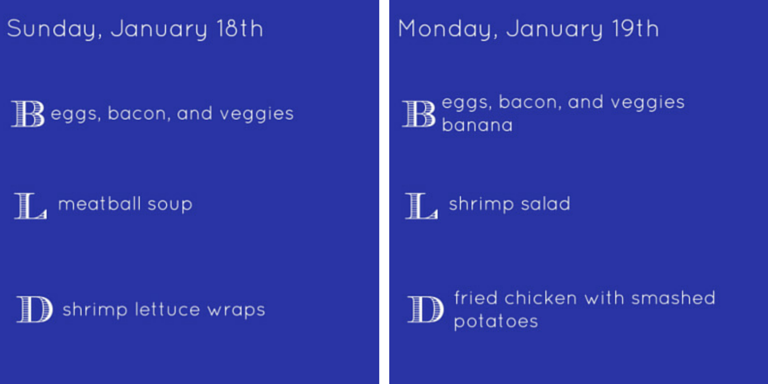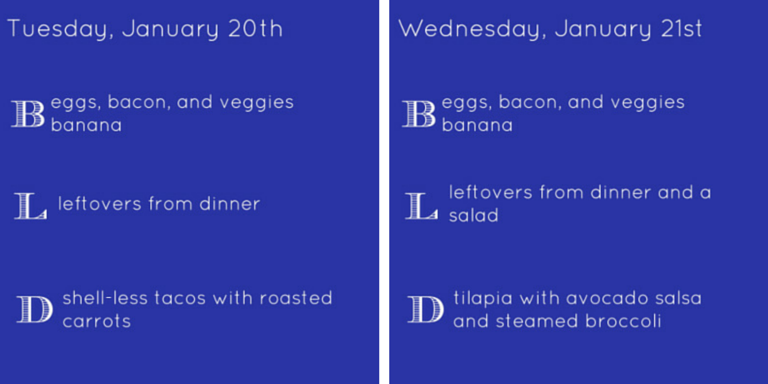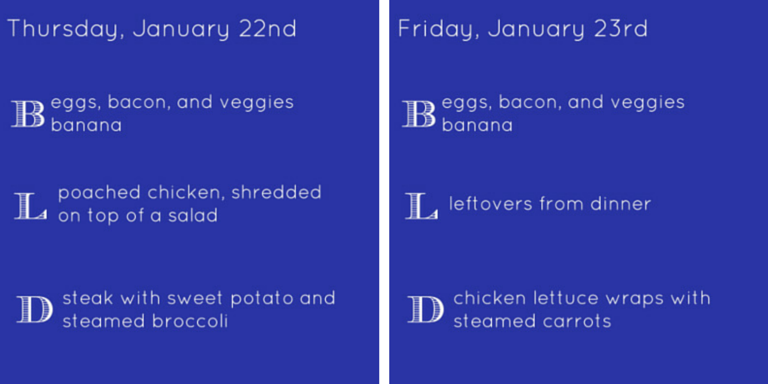 I usually venture away from this plan, but this is what I buy for and plan for.  At least I know on the days I'm tired there is enough food to cook a dinner in the fridge.  Also, I like to look at it the night or two before so I can pull any meat out of the freezer and have it defrosting.  My favorite is when I can cook a bunch of chicken at one time and have enough for a few meals.  I LOVE the crockpot, it makes my life so much easier.  I have some yummy salsa chicken coming up next week already on my radar.
I'm pulling the meatball soup out of the cookbook I talked about last week.  I'm having to make some adjustments to it to make it compliant, but I'm sure it'll still be tasty.

The following two tabs change content below.
Meredith Rines, a budget and financial strategist helping fans pay off debt and live the life they've always wanted.
Latest posts by Meredith Rines (see all)