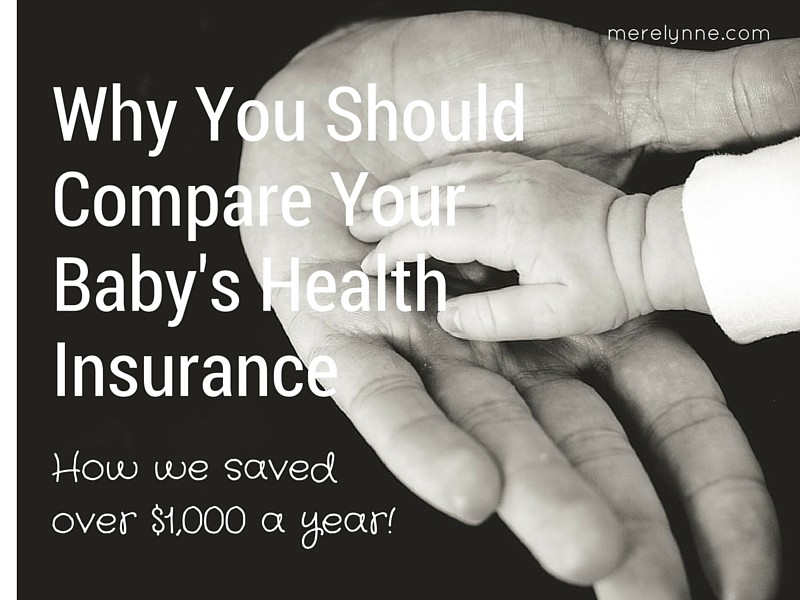 Months before our son was born J and I were already thinking of his health insurance. Being first-time parents, we really didn't know what all we needed to do. We had a ton of questions –
When does the baby's insurance start?
When do we need to sign up for it?
Should be under my employer, J's employer or under his own plan?
What all would it cover?
What would be the monthly premium cost?
What should the deductible be?
Too many questions. Luckily, our office has a wonderful insurance lady that I've known for awhile. I was able to ask all of my questions to her. So helpful!
Here's what I would recommend to any new parents:
Ask your HR officer or office manager what the monthly premium cost would be to add your new baby to your plan. Then ask for the details – deductible, what all is covered, etc. They should be able to tell you or find out for you.
Next, have your spouse do the same thing. That way you can compare.
When we did this we found out J's insurance would be almost double the monthly cost when compared to my office's insurance.
Finally, talk to an independent insurance agent and have them run a quote for you. They can compare different insurance companies to find a good deal and a plan that will fit you.
Once you have all of the information then you will be able to make an informed decision. Don't blindly add your newborn to you or your spouse's plan without doing the work.
You could be costing yourself an extra $1,000 a year!  That's how much more our insurance cost would have been by adding our son to J's plan.
We decided on the best plan that fit us, our baby and our budget. We not only looked at the monthly cost, but also the benefits of each plan. How much were the co-pays going to be, what was the in-network and out-of-network deductibles.
If our little one needed prescriptions, we wanted to know the cost we needed to cover.
We also wanted to make sure the pediatrician we wanted was in our network. That way we wouldn't have to worry about the extra cost.
There are so many aspects to health insurance outside of the monthly cost. So you need to ask around, do your homework and not be afraid to make a decision. You aren't going to hurt anyone's feelings by selecting one plan over another.
We ended up saving over $1,000 a year, how much could you save?
Make sure you compare your baby's health insurance to see what the best options are.
We also didn't know when to add him to my plan.  After talking with my employer's insurance agent, we found out that we just need to email her or call her once the baby is here.  She was clear that we could wait until we got home from the hospital since it would probably be the last thing on our minds that day.  That was a relief!