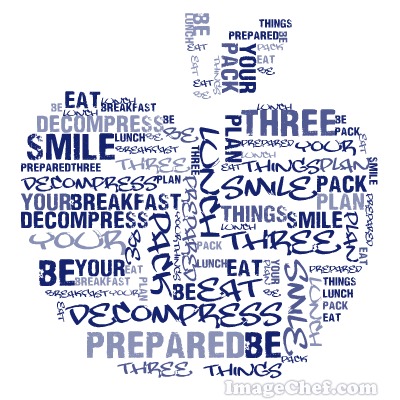 I love advice from others, but sometimes you just have to learn things the hard way.  Most of the time when it comes to sleeping, or not sleeping enough, you come across ideas that tend to stick out.  At this point in my life with everything I am striving for, such as working hard to start a career, having this lovely blog that I post on, being married, loving two dogs unconditionally, and having a passion for DIY projects it's hard to get enough sleep.
But the biggest tip I ever received was never to get more sleep, but it was to start your day off right.  So, here are my 10 tips to start your day off right:
1) wait to check your email
2) give yourself time to decompress in the morning
3) plan the night before – what is the biggest thing you have to get done tomorrow?
4) know what you are going to wear before you get out of bed
5) pack your lunch the night before – saves money and stress of having to do it before you leave
6) eat breakfast
7) take care of urgent tasks as soon as you get to the office
8) pick 3 things to get done for the day whether it be work related or personal – what will you be the most upset with if it doesn't get done?
9) say good morning to your coworkers – it won't kill you to be nice and it might be recipricated
10) leave in plenty of time to get to work on time
Cheers!