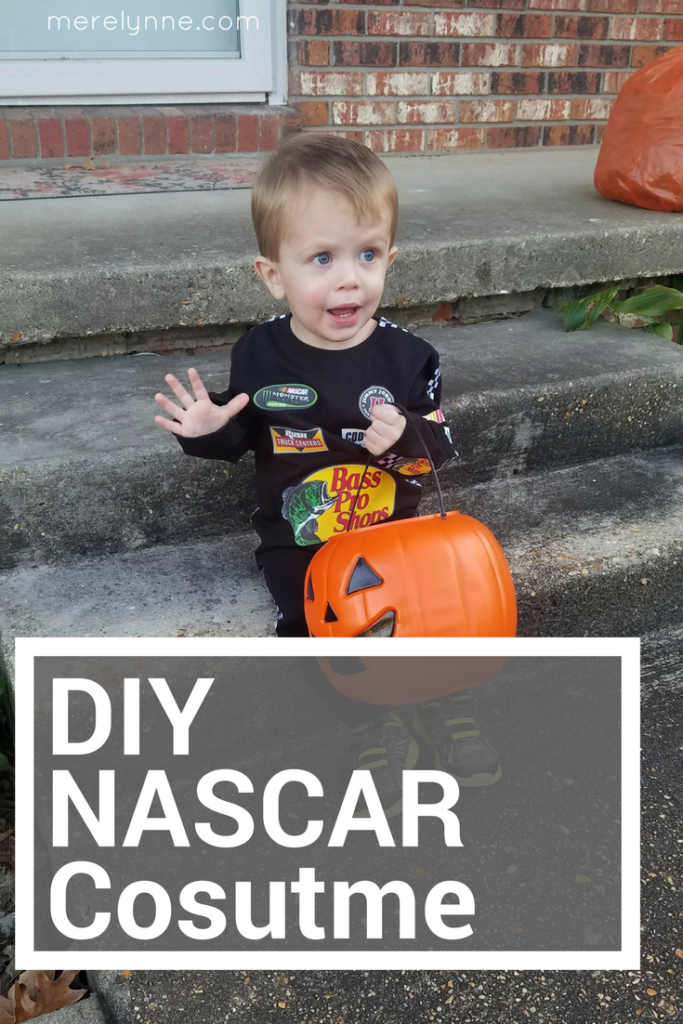 This family loves NASCAR (well actually J loves it and I've learned to like it over the past 5 years). When it came time to decide on a Halloween costume for Dent, we agreed on a race car driver outfit. Of course he had to be our favorite driver, too – Tony Stewart.
I started searching online and the prices were ridiculous! $30 for a Halloween costume?!?! … No thanks…
The ones at Walmart weren't NASCAR themed and had way too many fake muscles for my liking. Why do we have to put fake muscles on everything for little boys… what kind of message is that sending?? I don't know, but I didn't care for it.
Then I decided to just make a DIY NASCAR costume for our son.
I even gave myself a budget of keeping it under $15.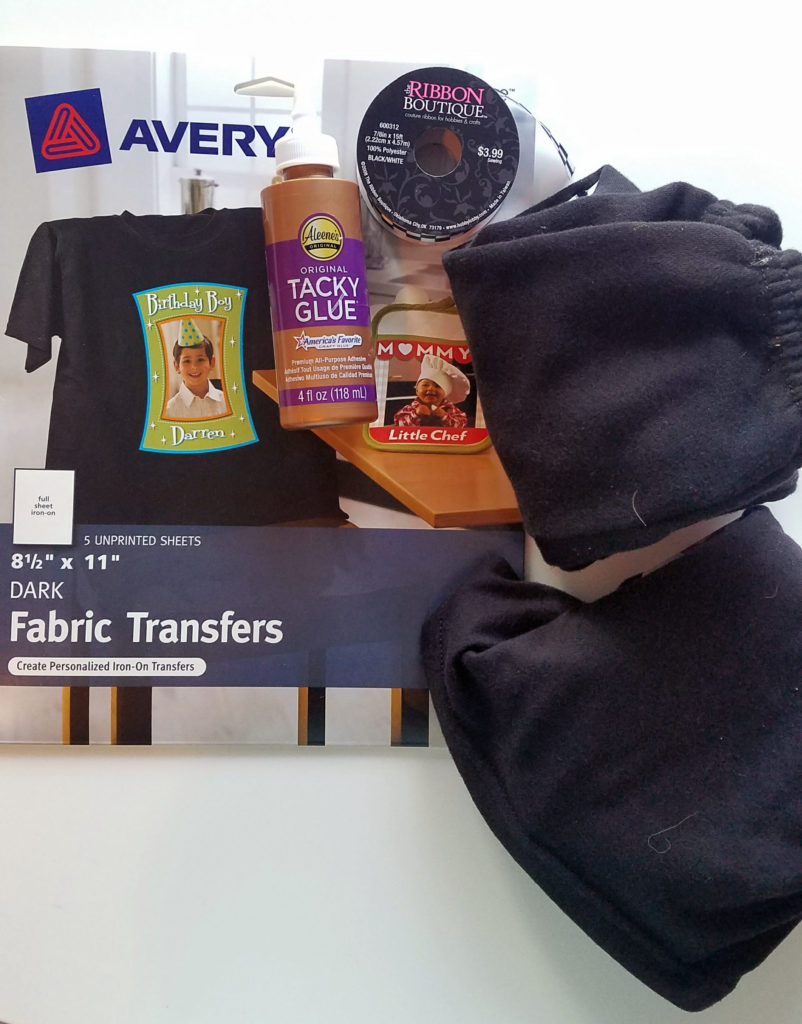 I headed to Walmart where I had hopes of finding a solid black sleeper, but wasn't in luck. Then I found a long sleeve shirt and sweat pants that were under $4.00 each, so I spent less than $8 for the outfit.
Next we headed to Hobby Lobby to try to find some ribbon with a checkered flag. They had one kind and it was $4.00, but with a 40% off coupon it came out to be $2.40 for the spool. Perfect.
I knew I had some fabric glue at home, so I decided to just use it. I washed the clothes once we got home and then got to work. I took the ribbon down the sleeves, sides of the shirt and pants, which didn't take long at all. I let it dry overnight just to be sure the glue held.
It needed just a little bit more so I bought some iron-on transfer paper for less than $8.00. I googled Tony Stewart to see what type of sponsors he had on his uniform and went from there. Once I decided on a few brands, I googled their logo and then uploaded them into canva. I saved the sheets as a PDF and then printed them on an inkjet printer.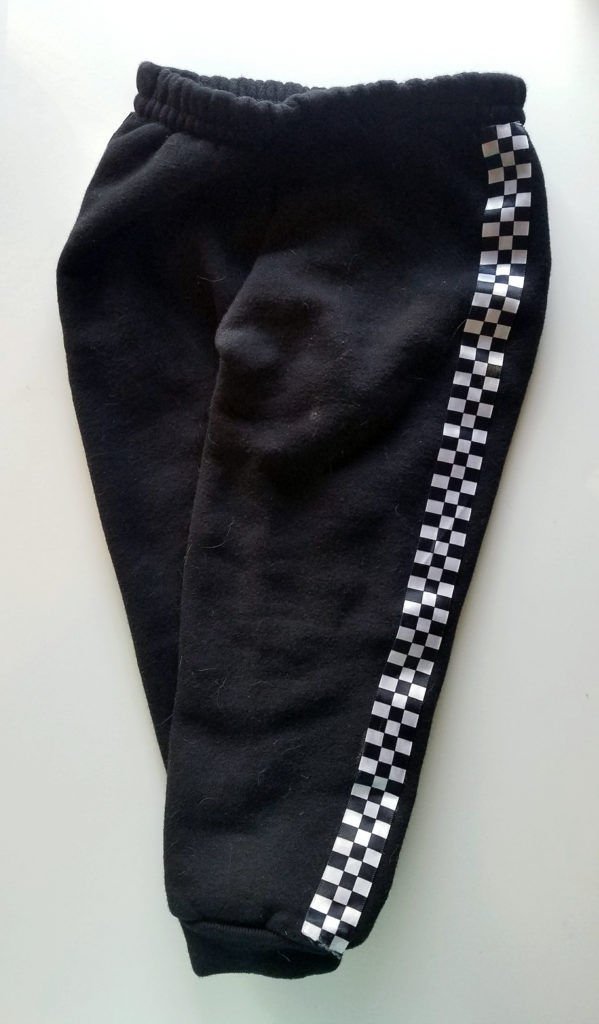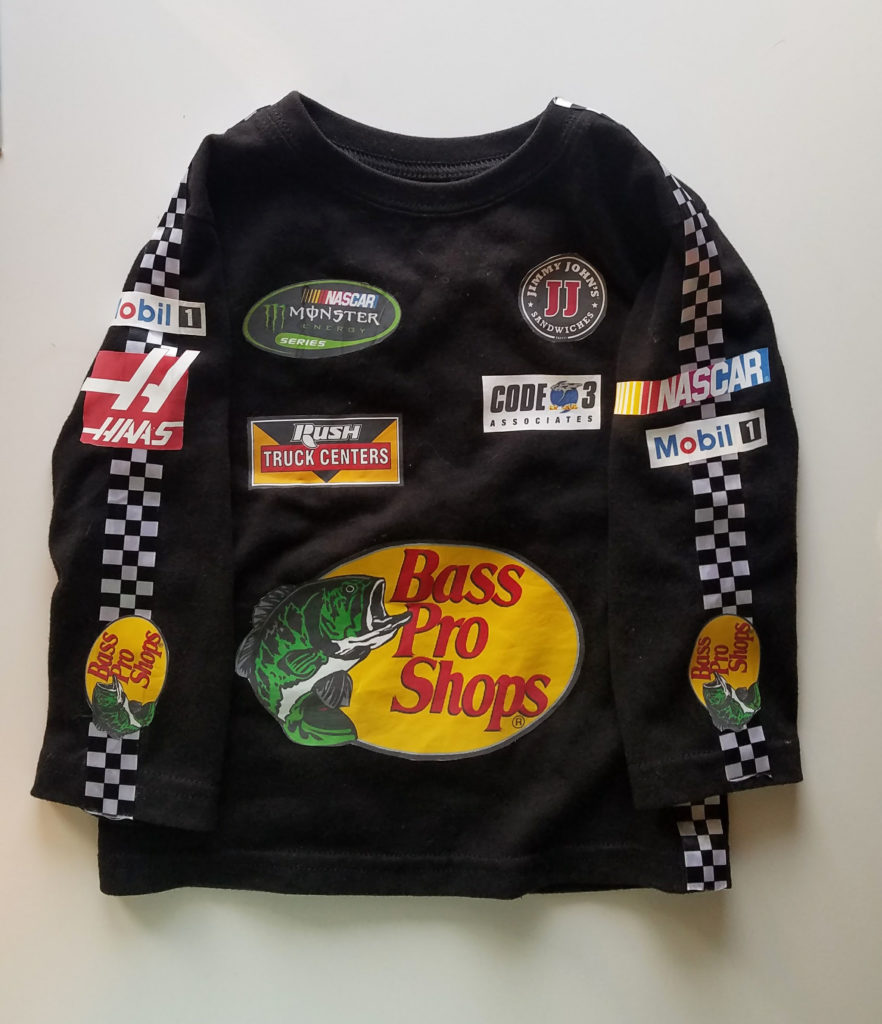 I had never used iron-on transfer paper before so I was a little unsure of how good it would turn out, but I followed the directions to make sure I was doing it right. It does say to wash it after 24 hours and turn it inside out, but honestly I didn't. I figured since I already washed the clothes when I bought it that it would be fine. Now after he's done wearing it then I will wash it, but I don't want to take the chance of the transfer coming off in the washer.
Overall I spent right at $18.40 for the whole outfit. I wasn't under my $15.00 goal, but I only used two of the sheets of transfer paper so now I have it for next year's costume or some other craft project down the road. So I still consider it a win!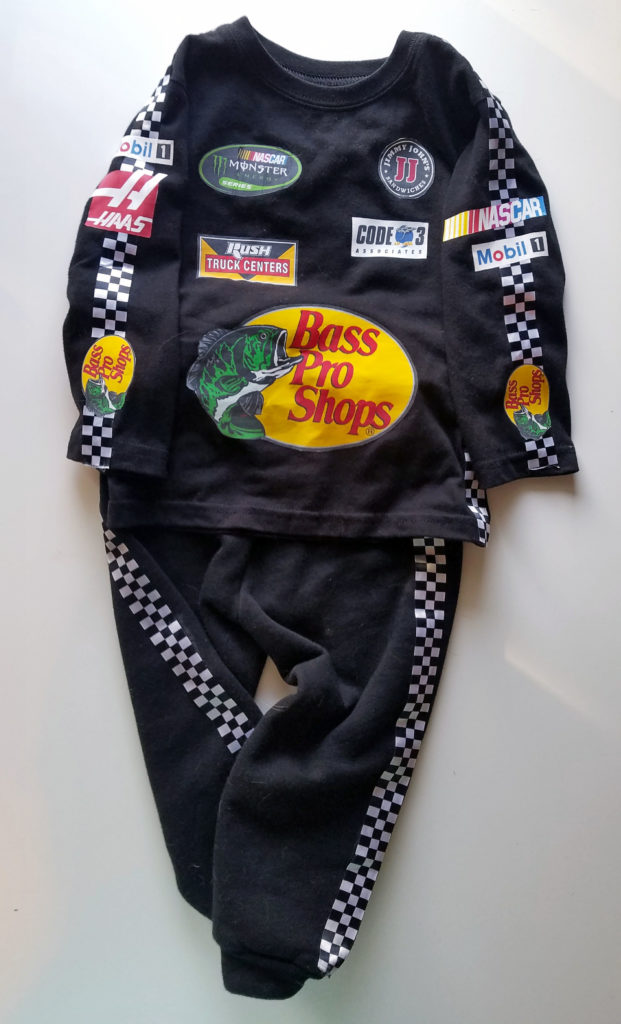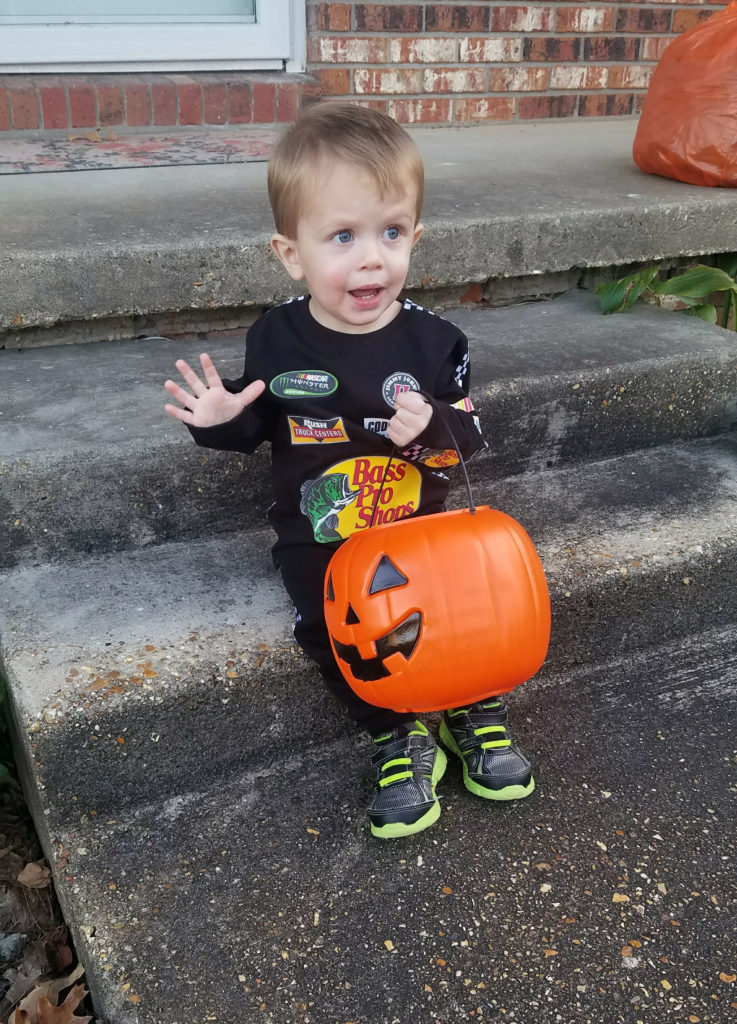 We headed to a trunk-or-treat earlier this week and had a blast. Dent loved getting candy from everyone and showing off his outfit. We're planning on walking around the neighborhood on Halloween. I can't wait!