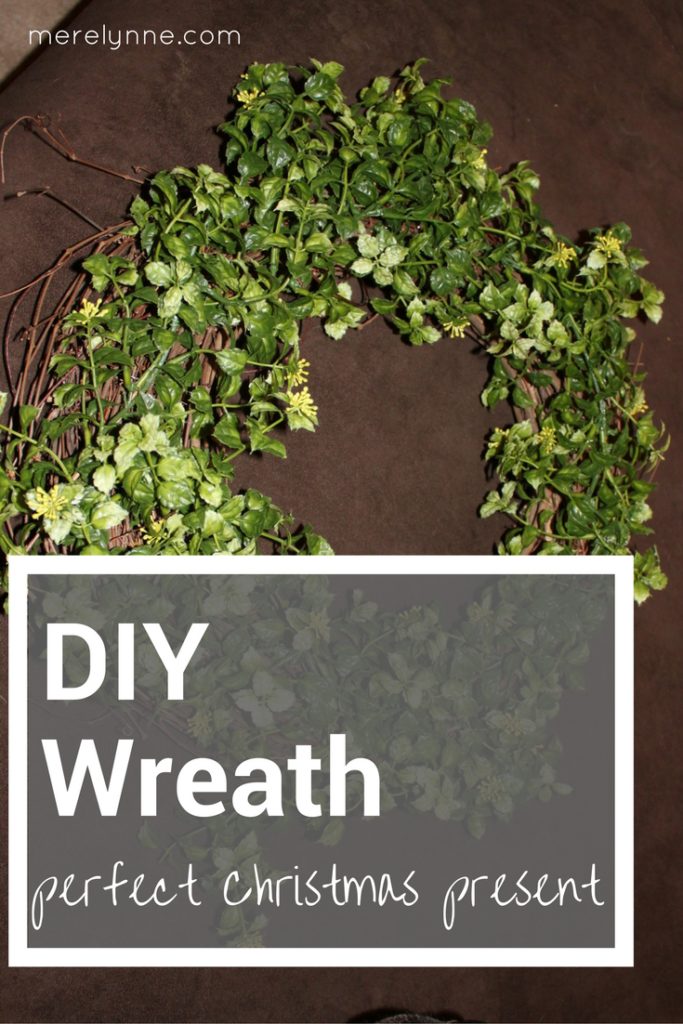 Last year I DIY'd this cute wreath for my sister. I wanted to share about how I made it and was able to stay within our Christmas budget, but I didn't want to spoil the surprise. So I tucked this away to share this Christmas. This gift is seriously the cutest and easiest to put together. You can really customize it to fit the personality of who is receiving it. My sister lives in this cute house in this sweet neighborhood. You know the type of neighborhood where everyone waves to each other, you can easily borrow your neighbors leaf blower and you attend each others' birthday parties. I wanted to make her the perfect wreath that would fit her and her house.
I headed to my local Hobby Lobby to pick everything up. I started with just a basic wreath, it was brown and pretty boring. Then I picked up the greenery to add some color.
Here's what you need for the easiest DIY wreath:
wreath base
greenery
floral wire
hot glue gun
wooden letter
spray paint
ribbon (optional)
flowers (optional)
Pretty much every piece of this wreath is optional. You can really mix it up.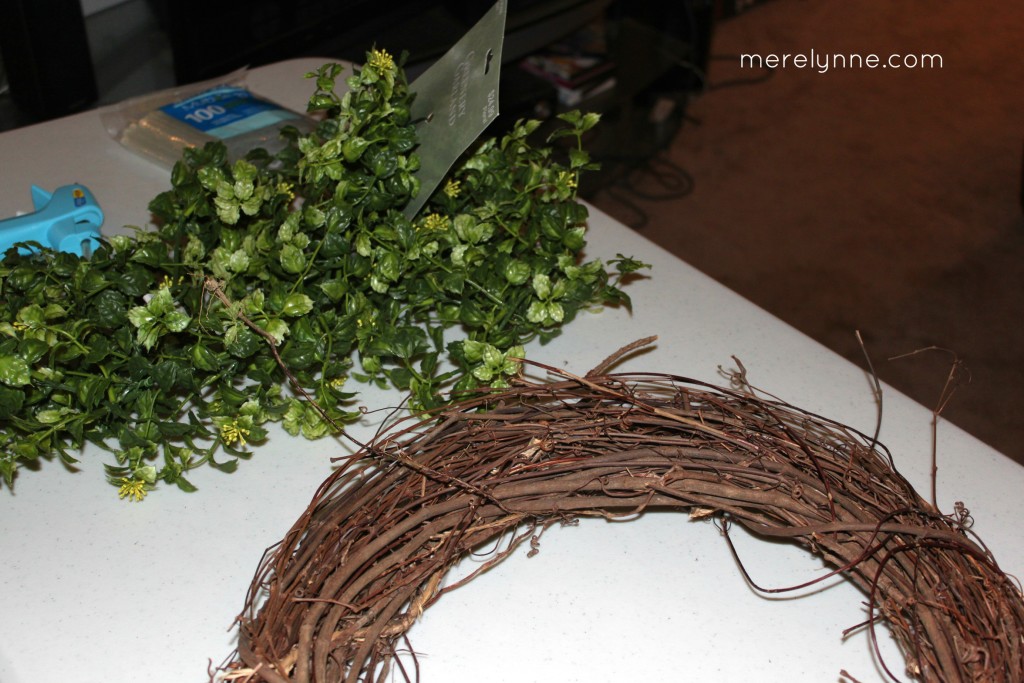 The first thing you want to do is lay the greenery over the wreath. Then once it's in the perfect position you can grab your wire to attach it to the wreath. Just wrap it through the brown pieces to secure it. I also used my hot glue gun to fill any missing spaces and to ensure the greenery would cover what I wanted to cover.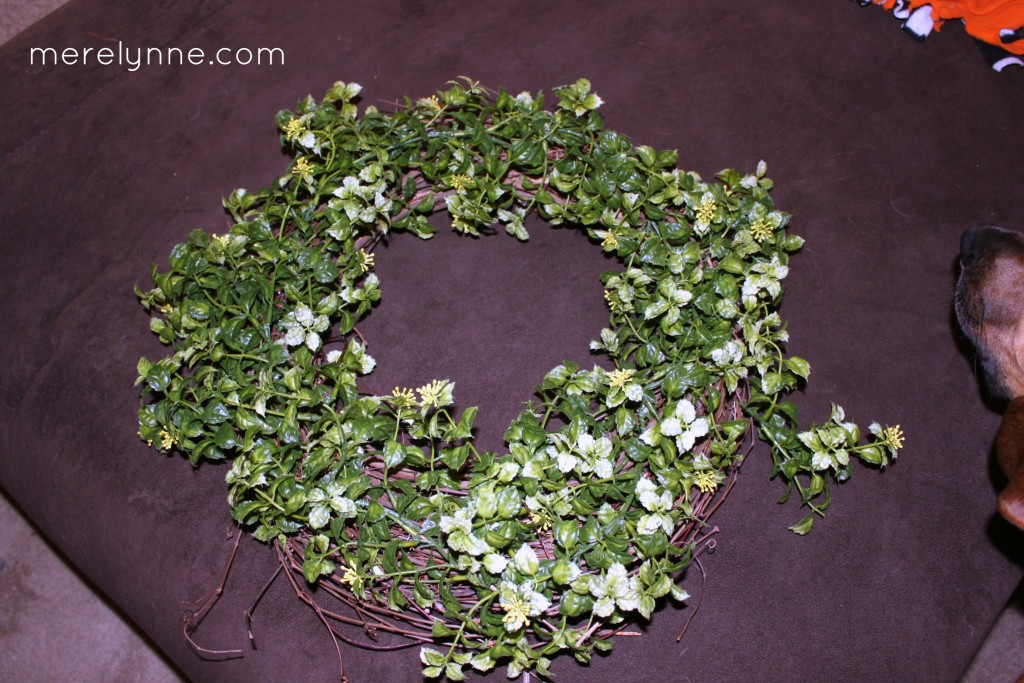 I wasn't the best at taking pictures last year since I was trying to get like 5 other DIY projects done that day. But I had a wooden B for her last name. I took it outside and spray painted it with a color I had on hand. It was a glossy maroon color. Super pretty. It took about 3 coats to get it to my liking. Then after it was dried I glued it to the wreath. At this point you can add more colors with any flowers or a nice big ribbon. I used the ribbon to make it easier to hang on the door.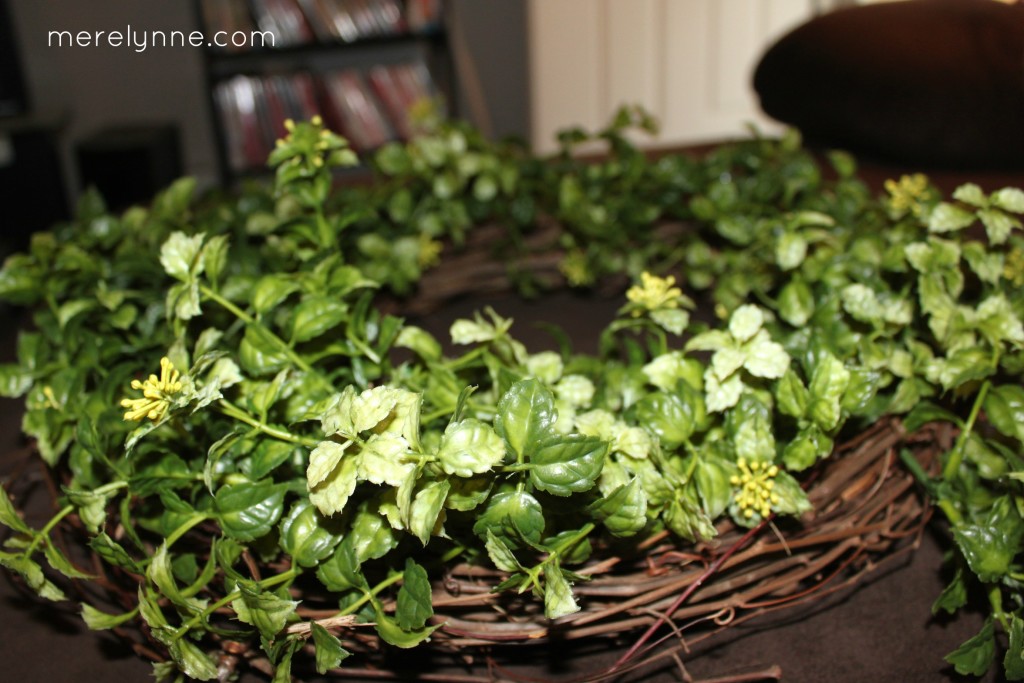 I was able to use a 40% off one item coupon so it made the whole project very affordable. The wreath was on sale for 50% off and so was the wooden letter. The only item that was full price was the greenery. So I purchased one using a 40% off coupon then returned later in the week to get the second piece of greenery using another 40% off coupon. I already had the ribbon, spray paint and hot glue so that was pretty handy. I really think this wreath made a statement and it was great to give something handcrafted to my sister.
A DIY wreath doesn't have to be that difficult!