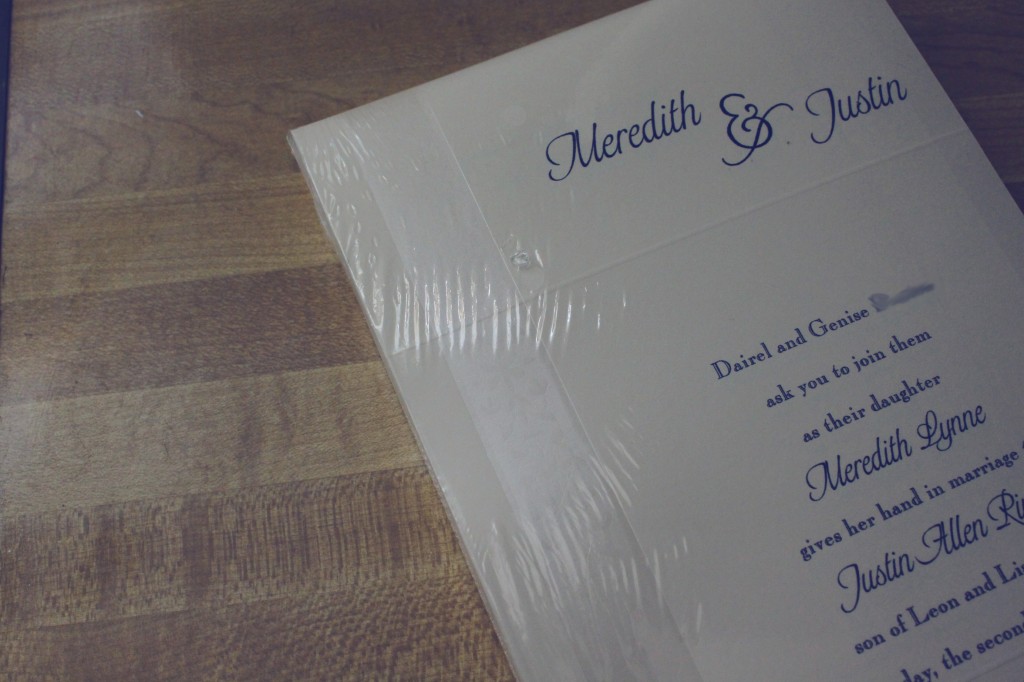 The moment I saw our invitations sitting outside our front door, I may have jumped a little.  I was so pumped that they came, they made it to our new address!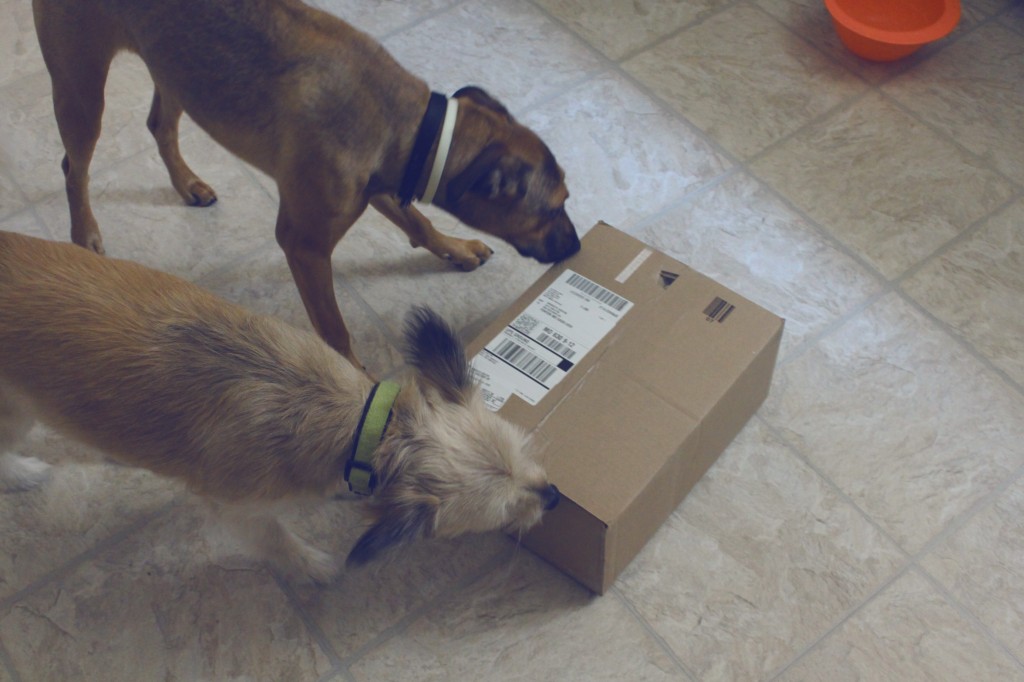 First thing I did was bring them inside and grab the camera, because that is normal, right?  The dogs were just as excited as I was or maybe just the box smelled… I am not sure.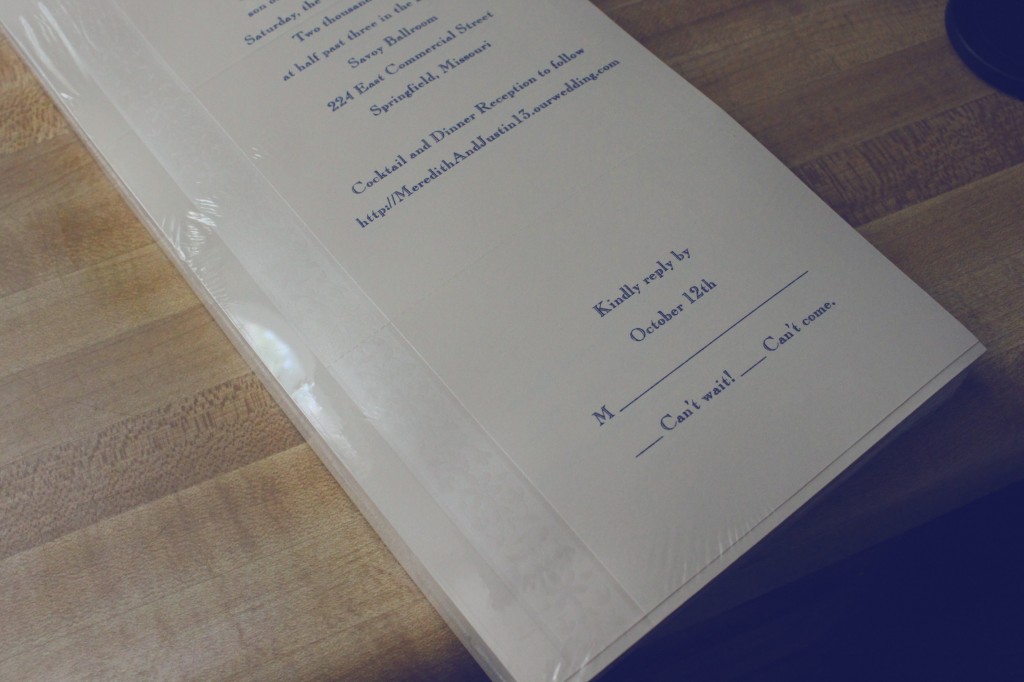 We opted for the simple Seal 'N Send invites for several reasons:  1) they fit in perfect with what I wanted. 2) seemed easier for my friends to have a pull-off postcard to send back.  There was no envelope stuffing for our friends – so easy! 3) cost less to send and if you remember my save the dates I like saving money on postage.
Cheers!