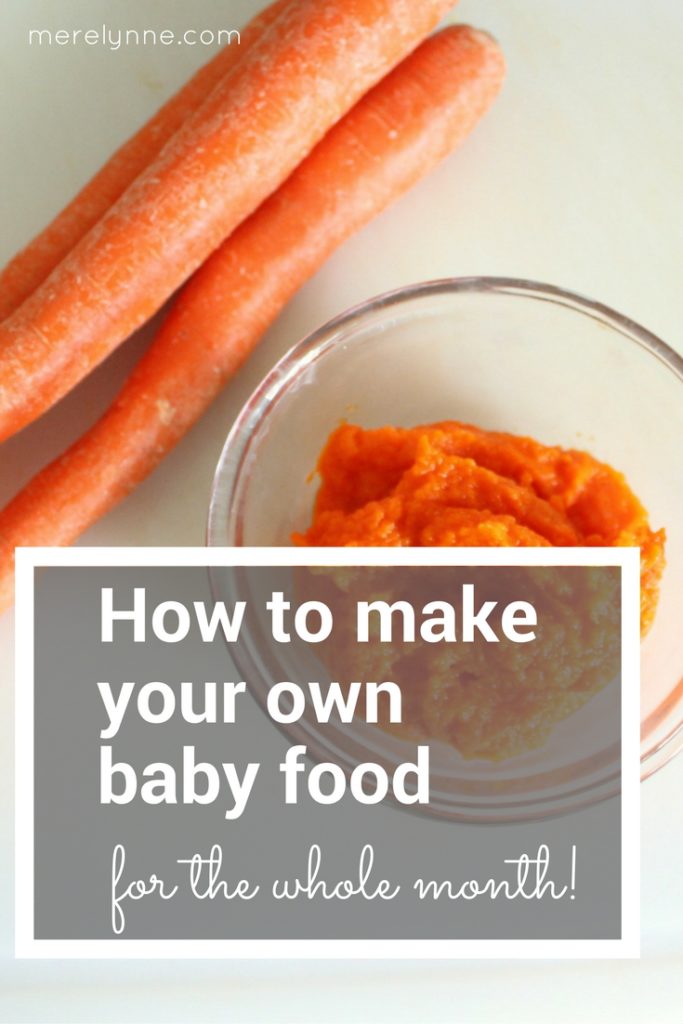 This past weekend I decided to jump feet first into making our own baby food for our little guy. I didn't want to go overboard just starting out and get in too deep. Since our little guy is just starting solids, I knew he wouldn't be eating a huge portion. I made enough to last the next month and decided to freeze what he wouldn't be eating within a three day period. That way I didn't waste any food.
I used my Magic Bullet that I already owned to puree everything, too. I didn't think I needed to purchase anything special to make your own baby food.
To make sure I could freeze everything and keep it fresh tasting, I purchased a few containers on amazon. I got this OXO baby food tray and Fresh N Freeze Reusable Containers. All together they were less than $15, which I thought was a great price. I really like the reusable containers because they stack into one another and the lids screw closed. That way I know they are sealed tight.
The containers hold 2 ounces while the tray's slots hold 3/4 ounce. I plan on using one container for three days, at least for now. I wanted to start with carrots and then work my way into apples. I talked with my pediatrician and she said that it didn't matter, which food I started with – vegetables or fruit. I love carrots and thought… hmm, let's start him with my favorite!
I made enough for the month by being able to freeze the unneeded portion. Then I will just pop it into the fridge a day or so before we're ready to use it so it can thaw.
It's important to only introduce one food at a time. That way if your little one has a reaction you will know which food caused it. Here's my schedule for introducing solids the first month. You'll notice I don't have a ton of different foods in this schedule. Mainly because I didn't want to overwhelm myself since there is so much information out there. Once we get these down and I feel comfortable making my own baby food, then I will introduce a larger variety next month.
I created a video that walks through the whole process from start to finish, watch it here:
Or keep following and I walkthrough the process.
There were 2 reasons I wanted to make my own baby food for our little guy. I could control what was going into his food. Also, price. I looked at my local store and it was averaging about $0.60 an ounce. I knew I could beat that! So I took a challenge to see.

Pureed Carrots
6 organic carrots @ 3.38 per package, used half so it was $1.69
6 Tbs. water
Filled Pot of Water
Wash and peel carrots. Chop into bite-sized pieces. Let cook in a pot of boiling water for about 10 minutes or until a fork can be easily pushed through the carrot. Strain. Put into food processor, blender, or baby bullet. Add 1-2 Tablespoons of water, as needed. Blend until smooth.
Note: Because of the nitrates. You do not want to use the cooking water to blend with the carrots. You do not want to put nitrates back into your little one's food.
This recipe made about 10 ounces of carrots, so it came out to be $0.17 per ounce!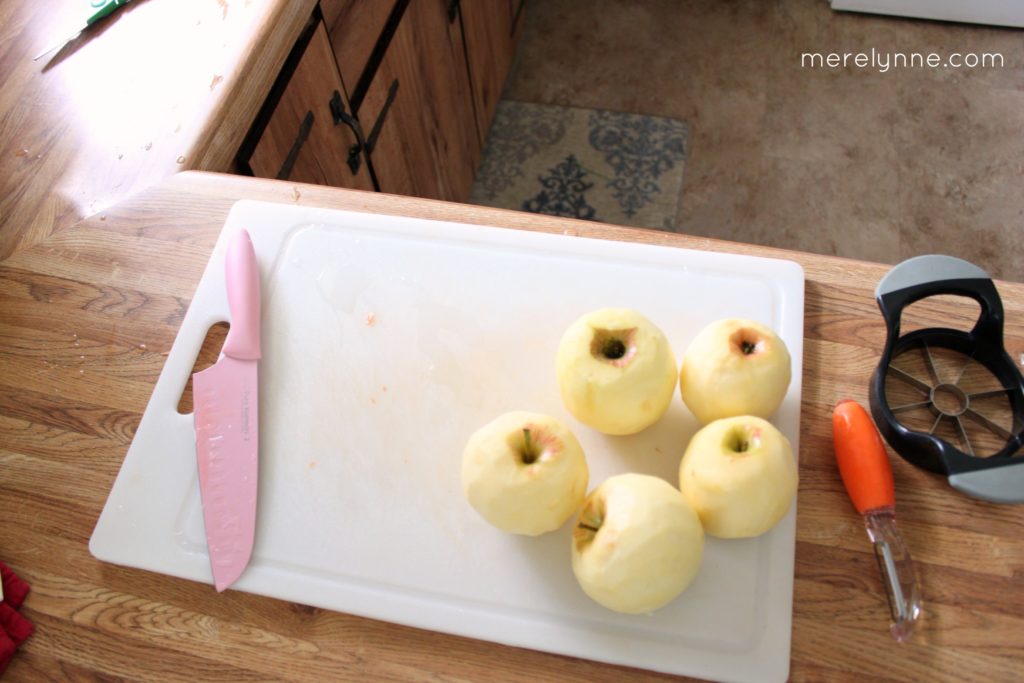 Pureed Apples
5 apples (any kind will do) @ 1.77 per pound = 2.47
Pot of boiling water
Wash and peel apples. De-core them and make sure you have removed all of the seeds. Roughly chop into bite-sized pieces. Place in boiling water for about 5-8 minutes. Strain. Place in food processor or blender. Blend until smooth.
Note: You can use the cooking water this time around to blend the apples, but apples are a watery fruit so it should not be needed.
This recipe made 16 ounces so it came out to be $0.15 per ounce!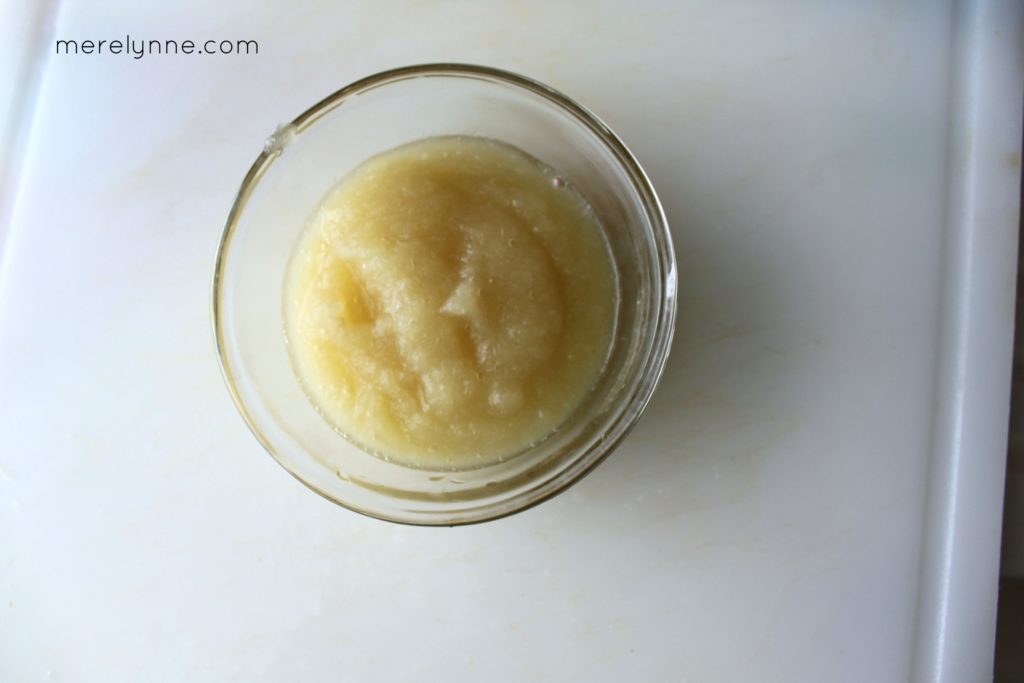 I was totally able to beat the store price for baby food. Plus I feel so good about what went into his first foods. I do know my limits and do not plan on cooking anything above what I feel comfortable at. So I will more than likely not be pureeing any meats anytime soon.
The younger your little one is the more smooth you want the puree to be. It's pretty easy to make your own homemade baby food. These two recipes took less than an hour start to finish. I have enough food for about a month for our little one. Especially since he's just being introduced to solids and isn't eating a huge portion right now.
The following two tabs change content below.
Meredith Rines, a budget and financial strategist helping fans pay off debt and live the life they've always wanted.
Latest posts by Meredith Rines (see all)