Last weekend, J and I traveled to Chicago for a getaway.  We walked and walked all over the city and saw some pretty amazing sites.  Plus, Saturday was J's 29th birthday so it was extra nice to do something different for him.  He won a trip from his work that got us a free night in town so we went ahead and extended for it extra day.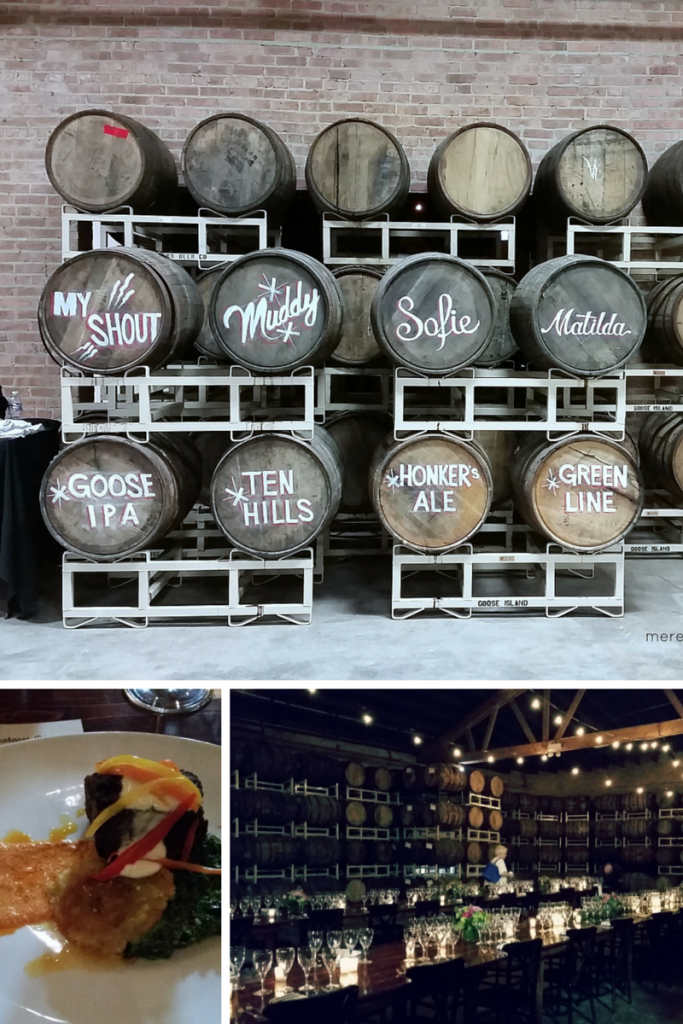 He won a night at the Millennium Knickerbocker hotel, a tour of the Goose Island Brewery and a dinner hosted by the brewery at their new barrel room.  The tour was great.  J and I went to the Budweiser tour last summer and I had been to the Boulevard tour in Kansas City a few years ago, so it was neat to add another brewery to the list.  It seemed that Goose Island was a little bit more free thinkers and willing to try new innovations with beer.  It was neat to see the process and where it all happens.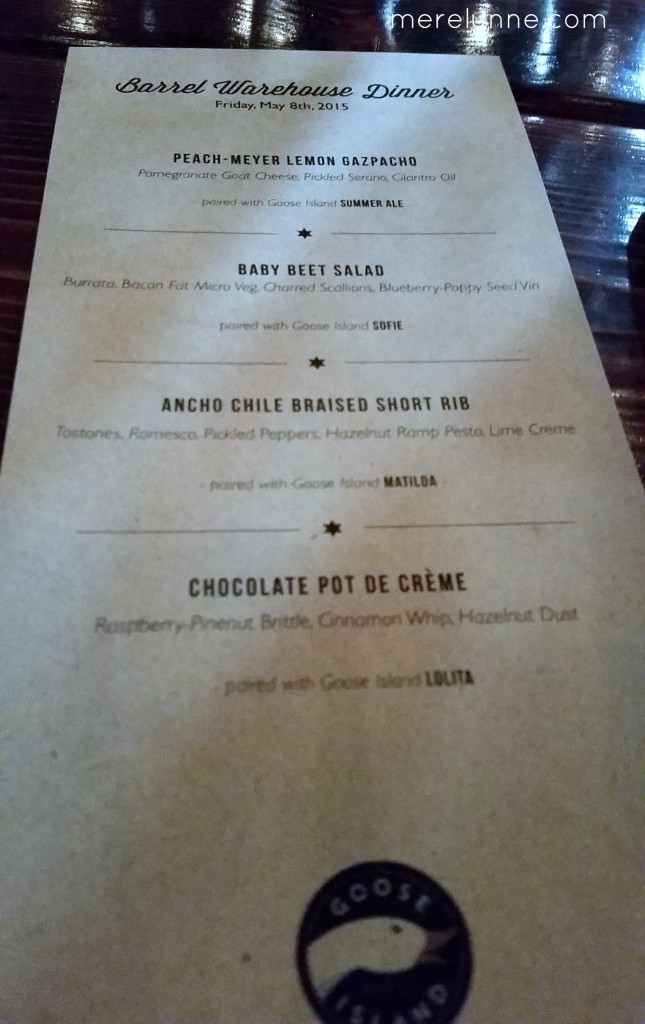 The night ended with a four-course meal at their new barrel room, which isn't even open to the public yet!  They have barrels and barrels of beer piled high to the ceiling and as far back as you could see.  Each filled with beer, some with different fruits and some in once-filled whiskey barrels.  So cool!  The dinner was ….okay.  It wasn't our favorite.  It was different.  I usually like different, but poor J is a meat and potatoes kind of guy.  I think a lot of the Bud salesmen were a little thrown off by what was served.  The main entree totally redeemed the whole meal.  The meat literally fell apart.  It was the best short rib I'd ever had!
Later the night we took an adventure with some of the guys to find more food and more beer.  We ended up at this little bar called Butch's and had a late dinner.  Then we headed back to the room to crash.  After driving for over 7 hours and then drinking beer most of the afternoon, we were exhausted.  So crawled into the king-sized bed without three dogs to share it with and slept hard.  It was fabulous!
I'll share more about our trip in a later post.