Creamy Peanut Butter Yogurt Fruit Dip Recipe – it's a mouthful to say, but man does it make your mouth happy!
Sometimes you just need something sweet to go with your apples. Am I right? I thought so. I whipped this creamy peanut butter yogurt dip up in less than 2 minutes and it is so tasty! Plus, this dip doesn't defeat the purpose of eating an apple like some of the store bought fruit dips can do.
Creamy Peanut Butter Yogurt Fruit Dip Recipe
5 ounces of Greek yogurt in vanilla (I used Chobani)
2 Tablespoons powdered peanut butter (I used PB2)
1 Tablespoon maple syrup
1/2 teaspoon cinnamon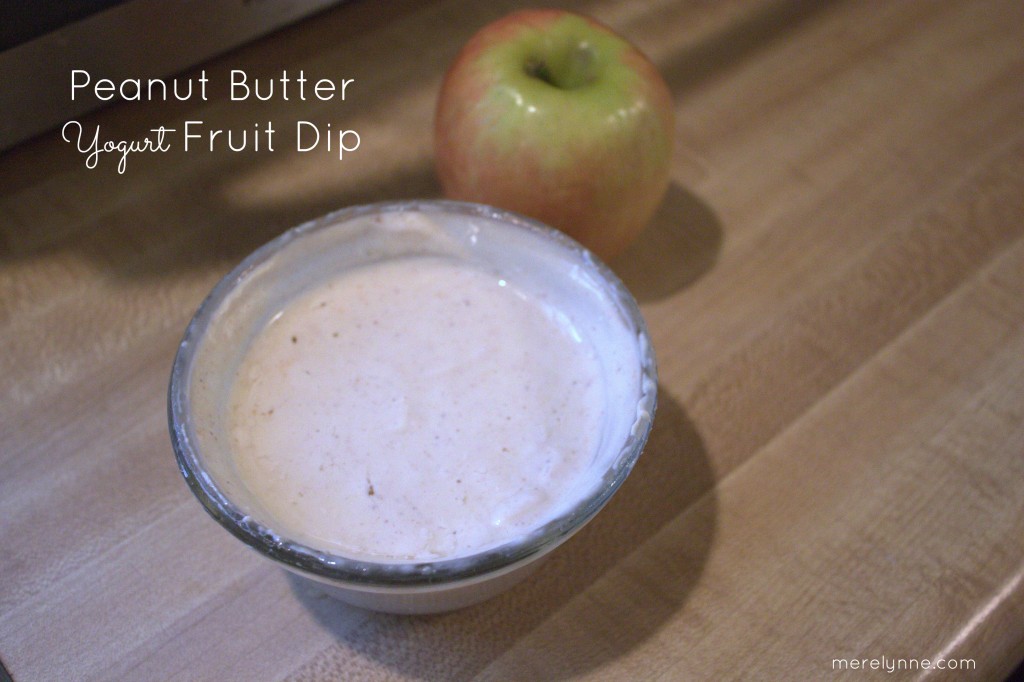 Mix together and enjoy! Store in an airtight container in the refrigerator.
A single serving is about 1 ounce. Calories: 43. Carbs: 7. Fat: 0. Protein: 4.
The following two tabs change content below.
Meredith Rines, a budget and financial strategist helping fans pay off debt and live the life they've always wanted.
Latest posts by Meredith Rines (see all)