One thing you probably need to know about me is my love of all things avocado.  Remember the Subway commercial where the 2 girls were going back and forth about their affinity to avocado?  Yeah.. that could have been me. I don't see anything wrong with pairing it with everything I eat.  I'm serious.  I even have J liking the green stuff, too.  Not as much as I do, but he will eat it.
I was tired of only needing half of an avocado and not knowing what to do with the remaining portion.  Then I figured it out, used Pinterest and got it to work.  There are many different ways to freeze avocados, but I'm partial to the way I do it because it doesn't change the taste.  Plus, the color stays nice and green, which is important in my book.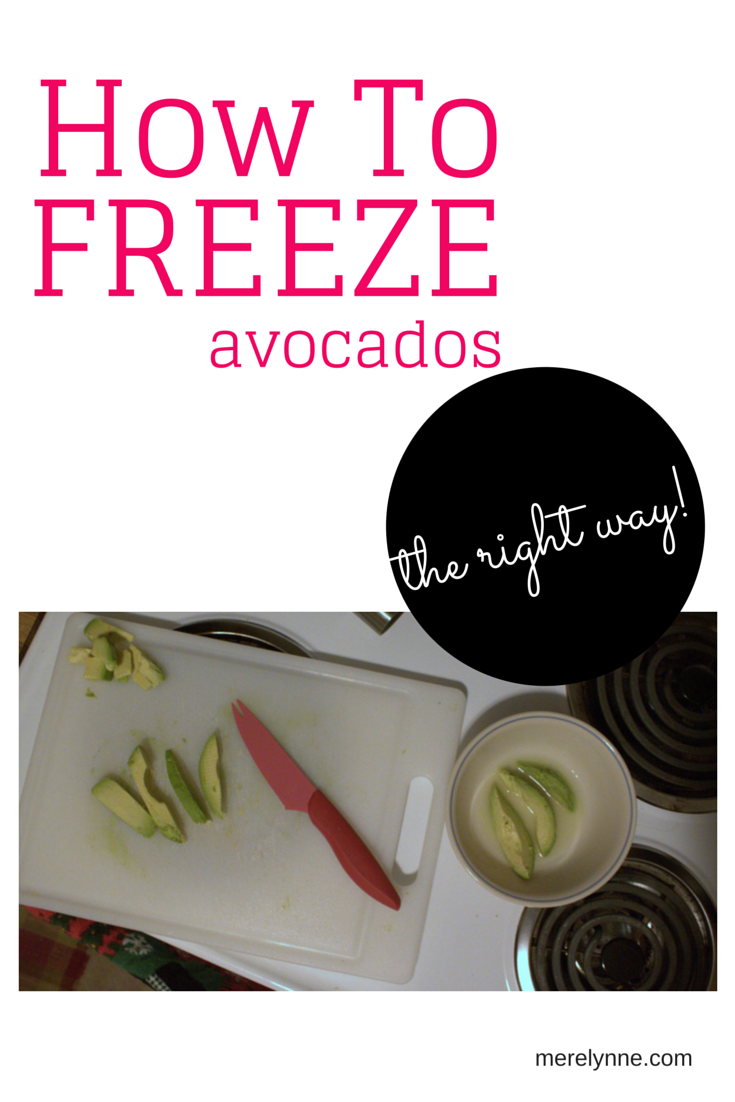 4 simple steps to freeze avocado
1) slice the avocado into sections
2) dip in a shallow bowl of lime juice (you can use lemon, but I prefer lime because most of the time I use avocado I squirt a little lime juice into it)
3) place in freezer bag, push out excess air
4) freeze
Four steps to save avocado is all you need.  It's brilliant.  Let's face it avocado is kind of expensive most of the time, so now when it goes on sale I can score a few extras to freeze.
The following two tabs change content below.
Meredith Rines, a budget and financial strategist helping fans pay off debt and live the life they've always wanted.
Latest posts by Meredith Rines (see all)