J and I have expanded our family by one… a hound-mix that we named Bud.  AHHH! He's just so cute and cuddly.  So Thursday morning I get a call from J telling me about a dog that had been dumped at Kroger and was wandering around the fuel pumps.  He went on to say they had called the pound over an hour ago, but no one had showed up.  THE POUND?!??! The pound in town is awful!  Dirty, dark, and very rarely does a dog get adopted.  I went running into my Dad's office with tears in my eyes asking what I should do.  J is the logical one, the sane one, the realistic one… I'm not.  So for him to literally say "go get him."  I had to.  Just had to.  I pulled up and there he was sound asleep in the hot sun.  I scooped him up with more tears in my eyes and drove straight to our vet.  He was checked out, given shots, and flea treatment… now he's home.  We named him Bud Weiser.  Don't judge – J works for an AB distributor.
The other two dogs are taking their time getting used to their new brother.  Tiny wants to play, but she doesn't realize just how much bigger she is.  Maggie … oh Maggie, she licks his face and wags her tail, but she needs to realize that she's still the queen bee.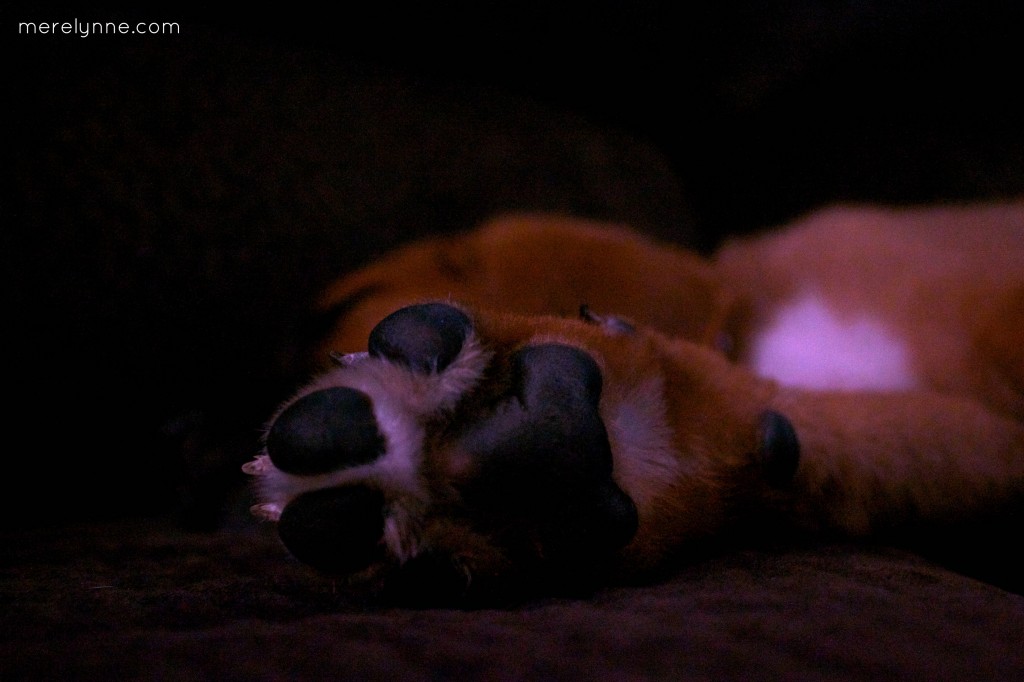 The following two tabs change content below.
Meredith Rines, a budget and financial strategist helping fans pay off debt and live the life they've always wanted.
Latest posts by Meredith Rines (see all)