I stumbled upon this red velvet cookies recipe a few weeks ago.
  I 'pinned' it and then I could not stop thinking about it.  Red Velvet cake holds a special place in my heart.  It's my family's favorite and just so happens to be my favorite too.
I thought that it would be a great addition to our Thanksgiving Dinner and made a few adjustments to the original recipe to create my own.  It was a super easy cookie recipe to follow, which makes me want to jump and down for joy.
Ingredients:
6 T. butter, melted and then cooled
1 box of Red Velvet cake mix
2 eggs
1 t. cornstarch
3 / 4 c. powdered sugar
Steps for the Red Velvet Cookies Recipe:
Preheat your oven to 370 degrees.  Grease 2 cookie sheets or cover with parchment paper (which I find so much easier).  In a medium bowl, mix together cornstarch and powdered sugar.  Set aside.  Beat together eggs, cooled butter and cake mix until well combined.  Refrigerate for about 15-20 minutes so that the dough is easier to work with.  Roll dough into about 1-inch balls and dredge in the powdered sugar mixture.  Place on cookie sheet, about 2-inches apart.  Bake for 7-9 minutes.  Let cool completely and store in airtight container.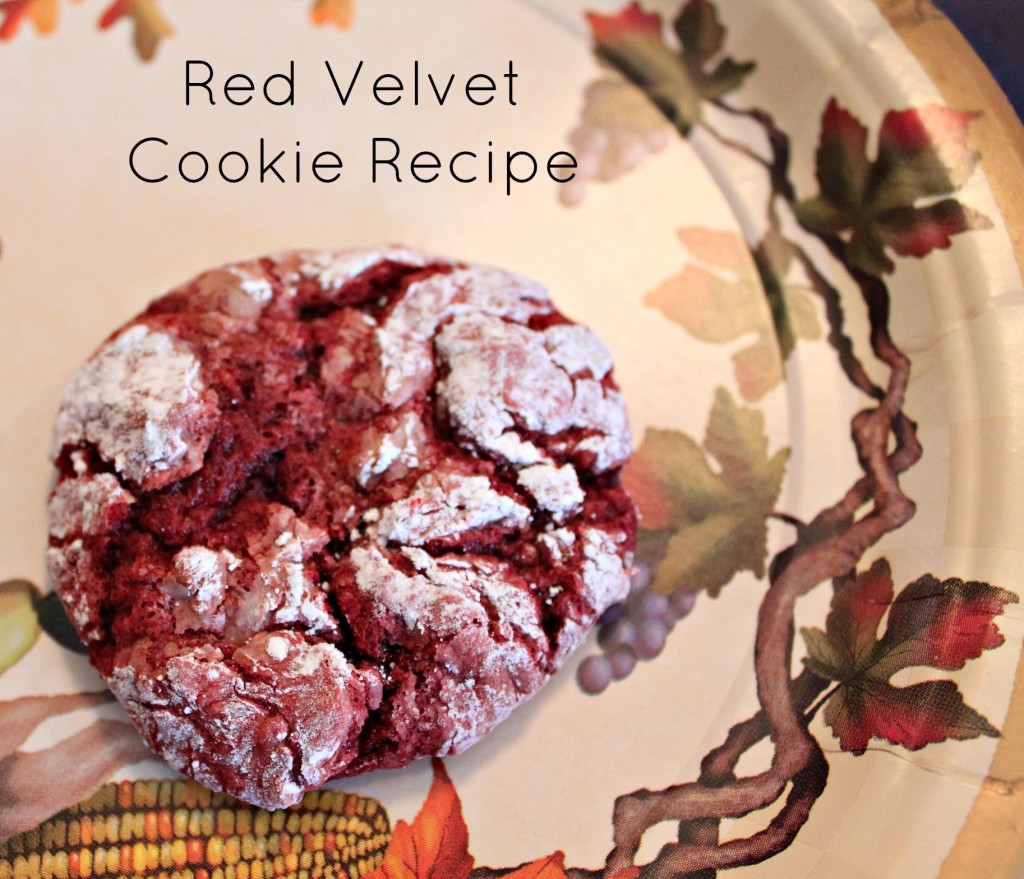 These were delicious and a big hit at Thanksgiving!
The following two tabs change content below.
Meredith Rines, a budget and financial strategist helping fans pay off debt and live the life they've always wanted.
Latest posts by Meredith Rines (see all)