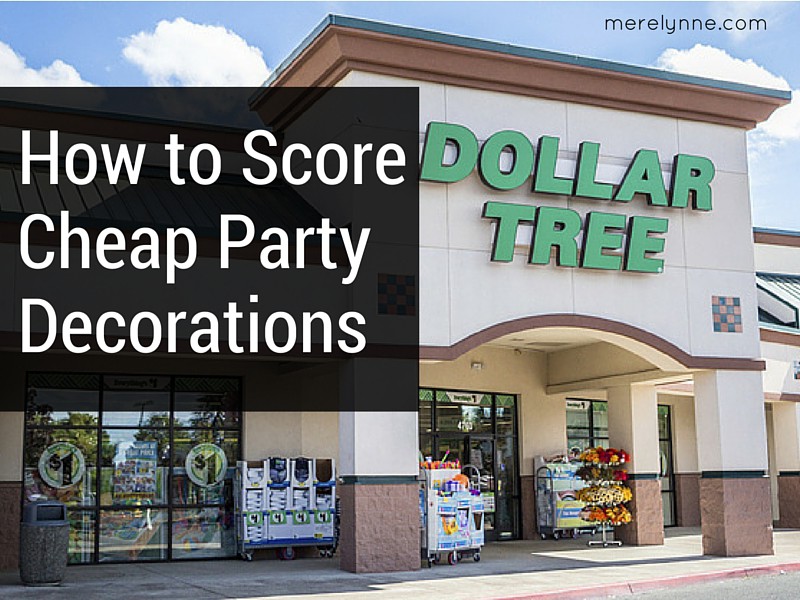 Not too long ago I threw a nice little gathering at my work. You see, at the end of every tax season we like to celebrate with our clients and friends. Thanking them for another successful year. I also throw an open house during Christmas time to wrap up the year. This past year, I switched out the Christmas theme for a surprise birthday party for my Dad (who happens to own the firm).
Outside of work, I just love throwing parties for friends. Right now it seems like all of my close friends are having babies so I've been the queen of baby showers recently. Not too mention, with me being pregnant – babies are on my mind! A few years back I was really good at throwing wedding showers since my now pregnant or new-mom friends were getting married. It seems like life goes in a cycle, doesn't it?
Anyway, any excuse to throw a fun party is always welcomed around me. I love a good theme, yummy food and a place to gather with friends and family.
Since I like to be pretty crafty, I have a tendency to make my own signs or invitations then have printed at a local print shop. But for decorations, I like to make a splash. Now, I try not to go overboard and I really don't like spending a ton of money. So I've found a good way to get a great impact on the cheap!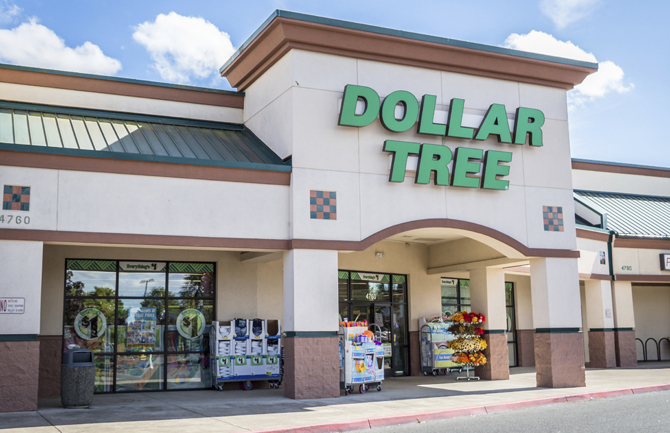 Here's how I score cheap party decorations…
Dollar Tree.
Yep, that's right. I shop at the local Dollar Tree for all my party supplies – for any event. Birthday parties, anniversary parties, new year's parties, open houses, baby showers, wedding showers, and so much more. If you can think of a party to throw, then you can probably get your decorations at Dollar Tree.
Balloons aren't very expensive ($1), plus they are one of the only places in town that will do same-day balloons for me. I could call a local florists, but their prices are so much higher and typically, I need to have an order placed a few days in advance. We only need balloons for a day, so as long as the last 24 hours, I'm good! But these balloons always ended up lasting a few days or even close to a week before they start deflating.
I also like their streamers, which they have a bunch of different colors that come in 2 rolls per pack for only $1. I bought several different colors when we were hosting my Dad's birthday party.
They also have table centerpieces, confetti,and wall hangings. You guessed it… everything is only $1 each.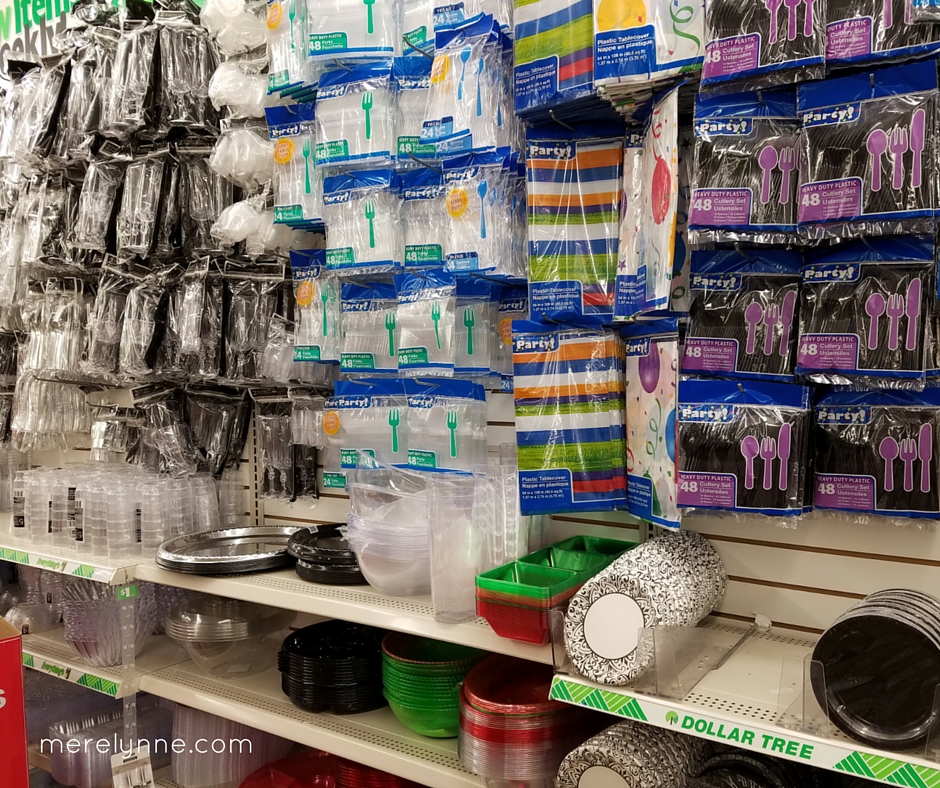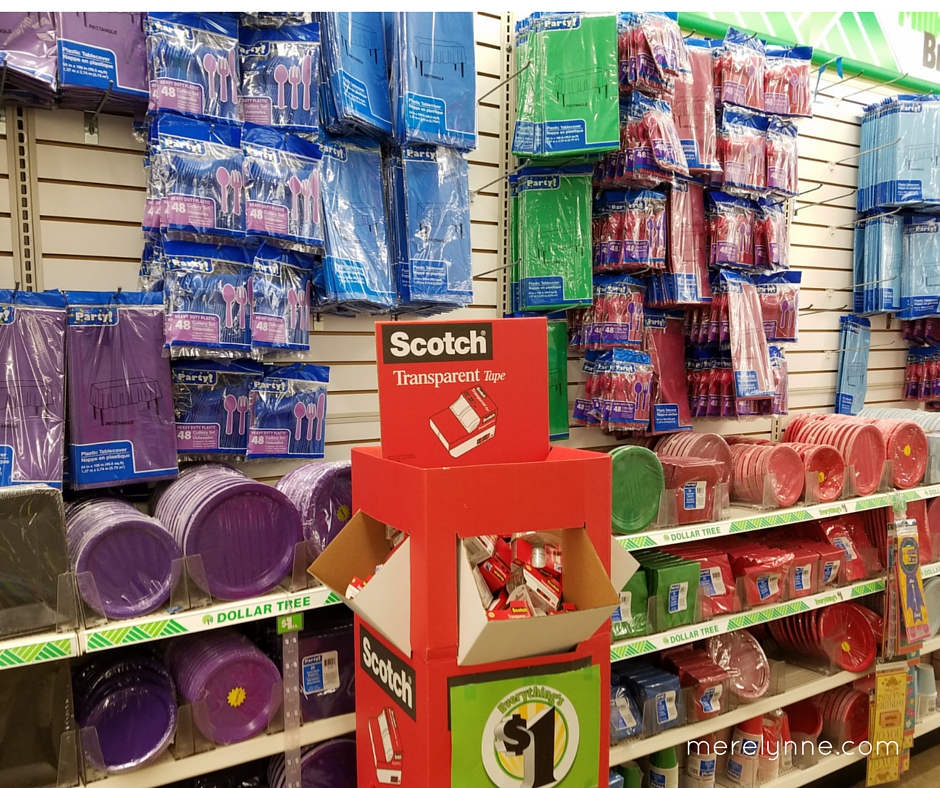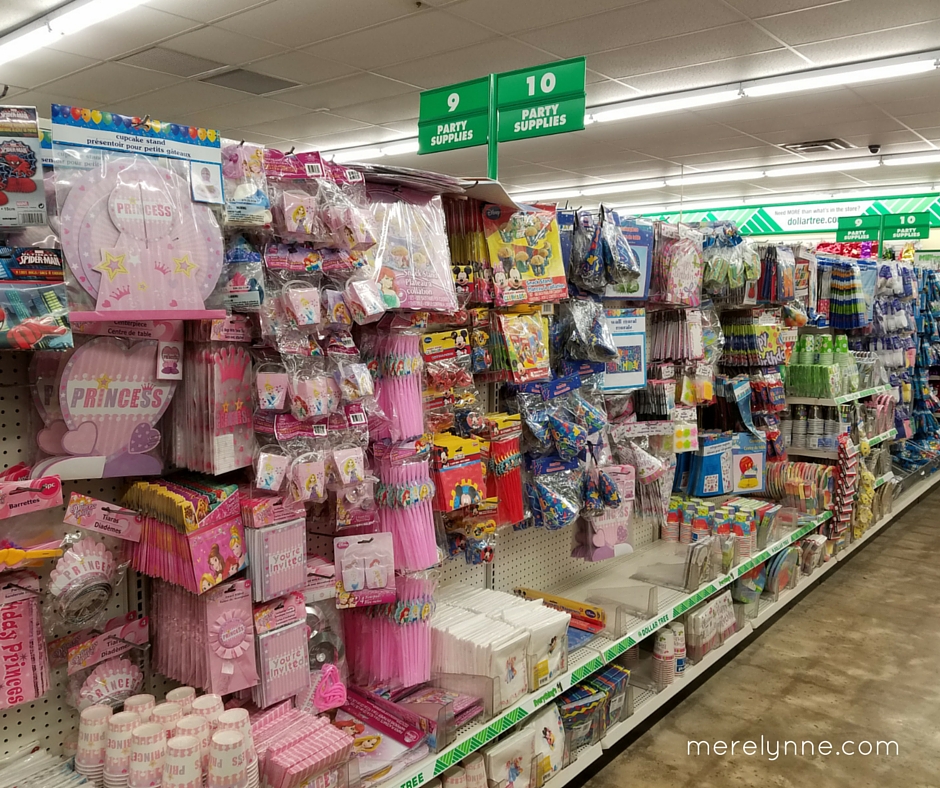 I also am a huge fan of their plastic plates and silverware. You can buy colored plates, glasses, napkins, silverware and guess what? Each pack is only $1.
I typically by the plastic silverware from Wal-Mart because I can get a larger count for less money, but the plates and napkins are hard to beat.
Plus Dollar Tree has serving utensils and platters on the cheap, too! We've actually put ours in the dishwasher a few times and they are still holding up. But for only $1 it's not a bad deal in case they get tossed after the party.
I've even used their gift bags as part of our favors. I couldn't find enough gift bags and the right sized bags anywhere in town for our last open house. I was browsing Dollar Tree and there they were. The perfect bags, the perfect amount and at the perfect price. $1 for 12 bags was perfect. I ended up grabbing a few packages to make all of the favors and ended up with some leftover.
I never break my party budget at the office or our personal budget when I'm hosting a party.
I am not being compensated from Dollar Tree for my opinions on their awesome party decorations. I am just a huge fan of cheap party decorations that are easy for me to get.
The following two tabs change content below.
Meredith Rines, a budget and financial strategist helping fans pay off debt and live the life they've always wanted.
Latest posts by Meredith Rines (see all)