Affiliate Disclosure: I am grateful to be of service and bring you content free of charge. In order to do this, please note that when you click links and purchase items, in most (not all) cases I will receive a referral commission. You will not pay more when buying a product through my link.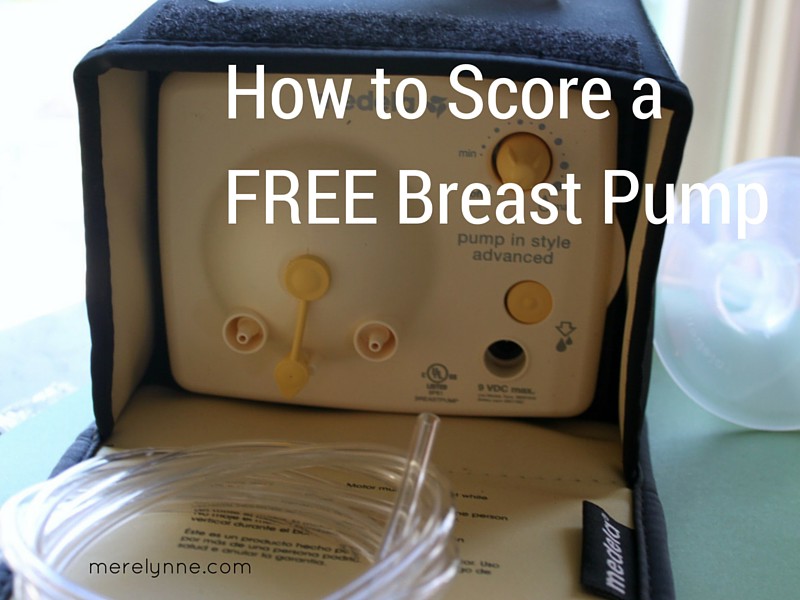 Now that the baby is almost here, the anxiety of being a parent is setting in.  I'm sure I'm not the only first-time mom that feels this way.  I'm not worried about the delivery mainly because I will be in a hospital and know that I can trust God to make sure me and the baby are okay.  However, I am starting to freak out about leaving the hospital.  I'm going to be a mom.  It's a scary thought!
Deep down I know I will be a great mom and can't wait to meet my little boy.  But I just want to make sure we have our bases covered.  After having some amazing baby showers, we really did get most of what we need or what we think we'll need.  One thing still puzzled me … a breast pump.  I really had no experience with them and didn't know what to look for or what to avoid.  Luckily I had a few friends recently have a baby and they were a huge help.  I had even heard that some insurance will cover the cost of a breast pump, too.
I love a good deal and do you know what's better than a good deal?
When you can get something for FREE!
So I decided to checkout the possibility of getting a free pump.  Because breast pumps aren't cheap! They can range anywhere from $150 to $300 depending on the brand, style and gear you get to go with it. That's a hard pill to swallow when you're pregnant and the cost of diapers, wipes, clothes, and everything else is starting to sink in.  Now I want to share…
How to score a free breast pump with just a few clicks: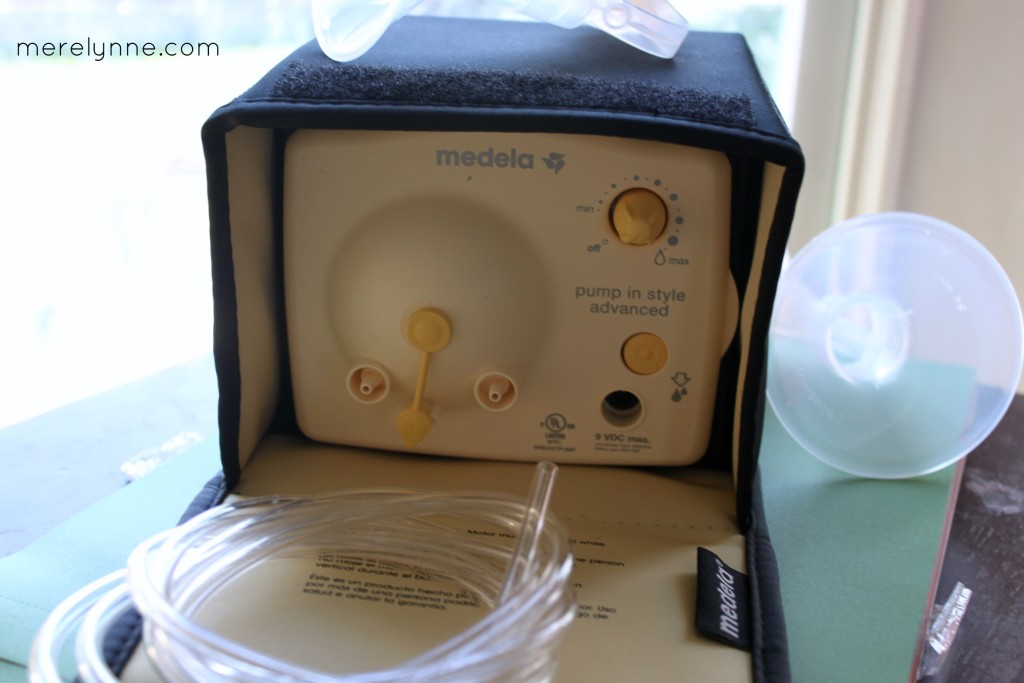 I really wanted a Medela breast pump after talking to a few people. First, it was a brand I recognized and second, I heard good things about them. So I went to their website where they have a handy look up to see if your insurance covers the cost of a breast pump.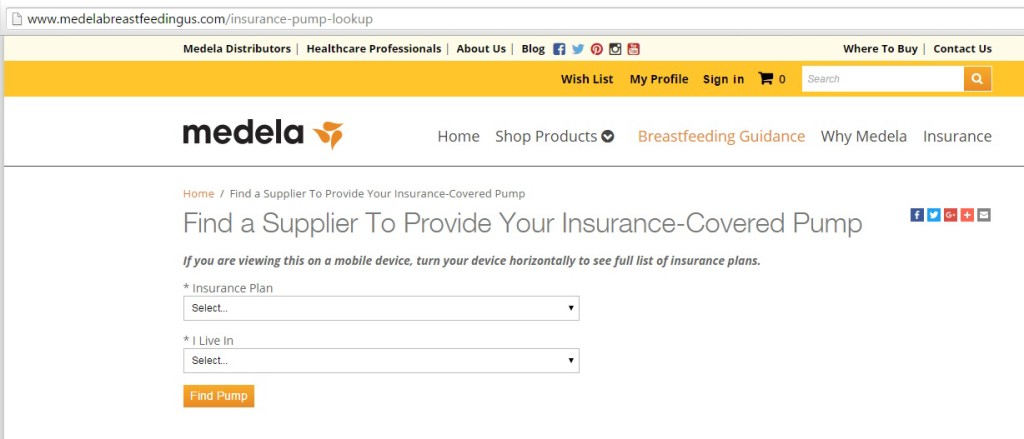 You enter in the name of your insurance carrier and the state you live in. Then it will take you to suppliers. I clicked on the first one I saw because again, I recognized the name and I tend to overthink things a bit. So it was just easier to go with the first.
For me the first on the list was Aeroflow Breastpumps. You can go to their website and see if you qualify through insurance.  The whole process is really easy. Seriously!
I filled out my contact information and insurance information. The next day I received an email letting me know which pumps I qualified for.  There were some that were free and some that I could upgrade to for a discounted price. I decided to stick to the 100% free since this was my first-time and I had no idea about any of these.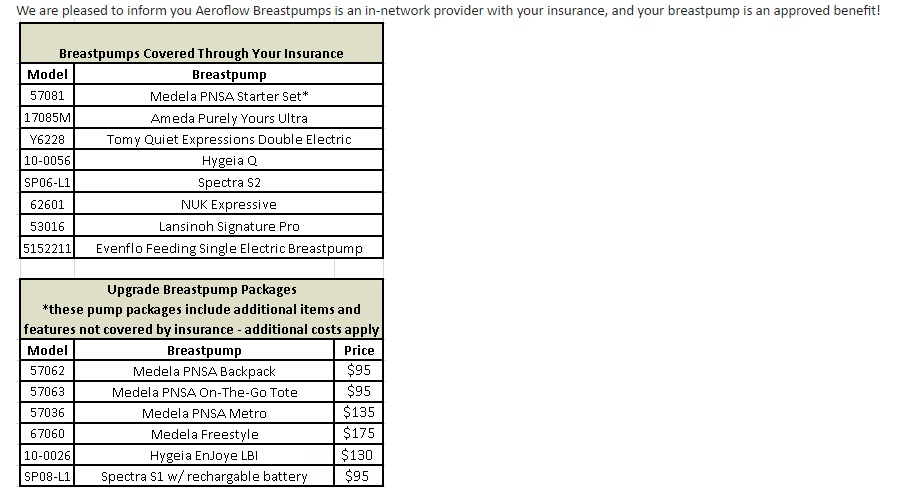 They even sent me a few free storage bottles, too!  So excited about that freebie!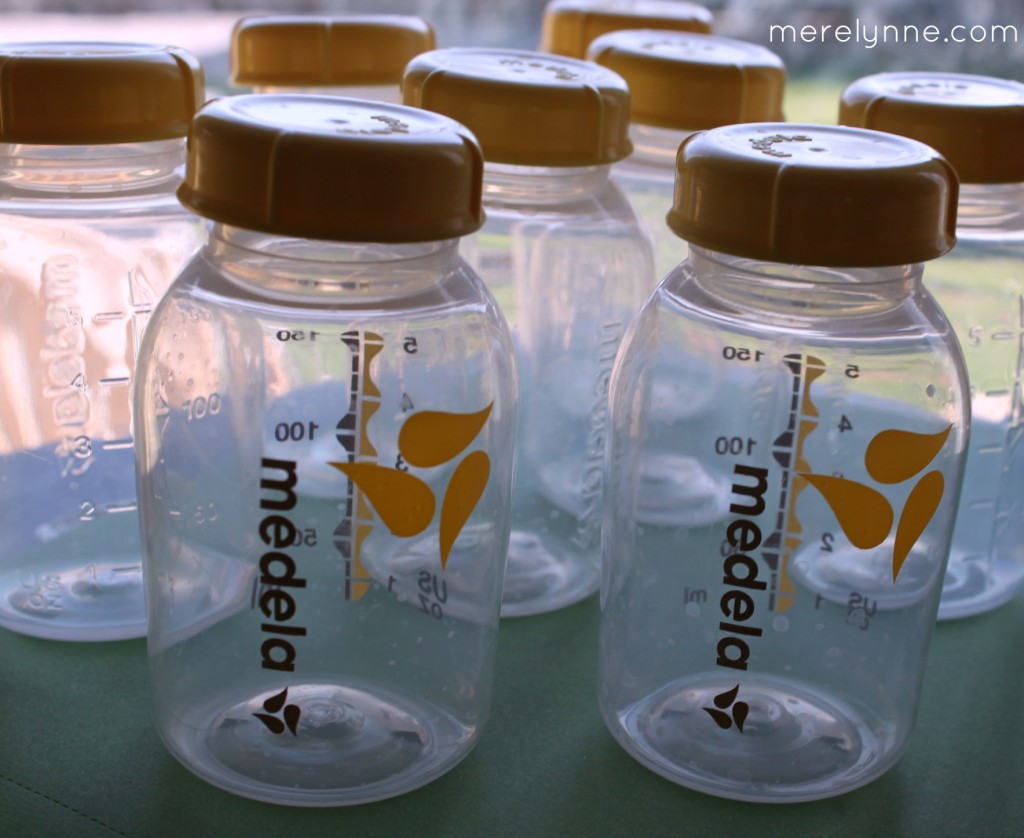 Tip: I would do some research on the different pumps that are offered to you.  That way you can really know the benefits about each one before making a decision.  You may decide it's worth upgrading to a different pump or doing a breast pump package.  
Tip: When you register for your baby shower, go ahead and add some accessories that fit your free breast pump. I added some medela freezer bags, breastmilk bottle, sterilizer and other goodies.
The following two tabs change content below.
Meredith Rines, a budget and financial strategist helping fans pay off debt and live the life they've always wanted.
Latest posts by Meredith Rines (see all)