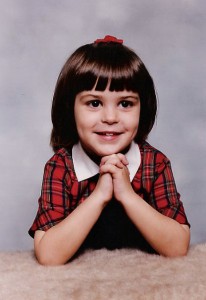 Look at how cute of a kid I was!
Happy Birthday to me, happy Birthday to me!
Today I turned 27 years old young.
When I was a little kid I hated having a summer birthday.  Mainly because I could never have a party at school.  All the other students got to have an entire afternoon dedicated to them and we got to eat cupcakes in honor of their birthday.  I didn't get any of that!  Teachers always said that they would host an end of the year birthday celebration for the kids with summer birthdays, but that never happened.  Ever.
As I've mentioned, I also always thought that the fireworks on the 4th of July were just for me.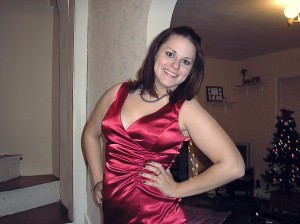 Fast forward fifteen years and my birthday was filled with booze, short dresses, and staying up all night.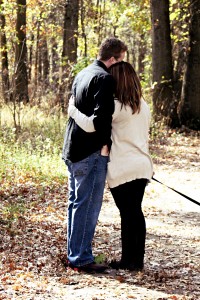 Fast forward five more years and I'm happy with a quiet night at home with J.   We spent the night at home, together with the dogs.  It was perfect.
This birthday was like any other day.  It started early with having to take Maggie to the groomers and Tiny to the vet for her "lady" surgery.  Then I headed into work.  The best part of it is that I took off work for tomorrow… the day after my birthday.
You know you're growing up when you are responsible on your birthday and take the next day off work to care for your pup.
I am working on 27 things to do before I turn 28… that'll be posted in the next few days.  It's time to set some goals.
Oh and just one more time, Happy Birthday to me!
Cheers!