I don't know about your little one, but if they are anything like mine you have to be sneaky. I know my guy just turned one and some foods are still a little strange to him.
For instance… most fruits. He doesn't care for the texture. But I can't really blame him because I am the exact same way!
The texture of some fruits just throw me off. I like the flavor just fine, but the texture is a whole other story. I've been trying hard to get over my weird issue so that I don't pass it on to my son.
But I'm not being successful. I've even eaten the fruit trying to show him it's good.
For instance.. strawberries. I know it has to be a weird fruit to enjoy because I do not. I have tried it at least once a year since I was a little girl and I still can't get over the way it feels.
The other day our boy was fighting me on eating strawberries. I cut them up into small pieces, mixed them with fruit and still nothing. He would literally pull the strawberry piece out of his mouth and drop it to the floor… while looking directly at me and laughing.
You can't make me eat this, Mom!
I resorted to a new tactic. Nothing super scientific or even that clever, but at 7am one morning I was pretty proud of myself. Here's how I'm getting my toddler to eat fruit: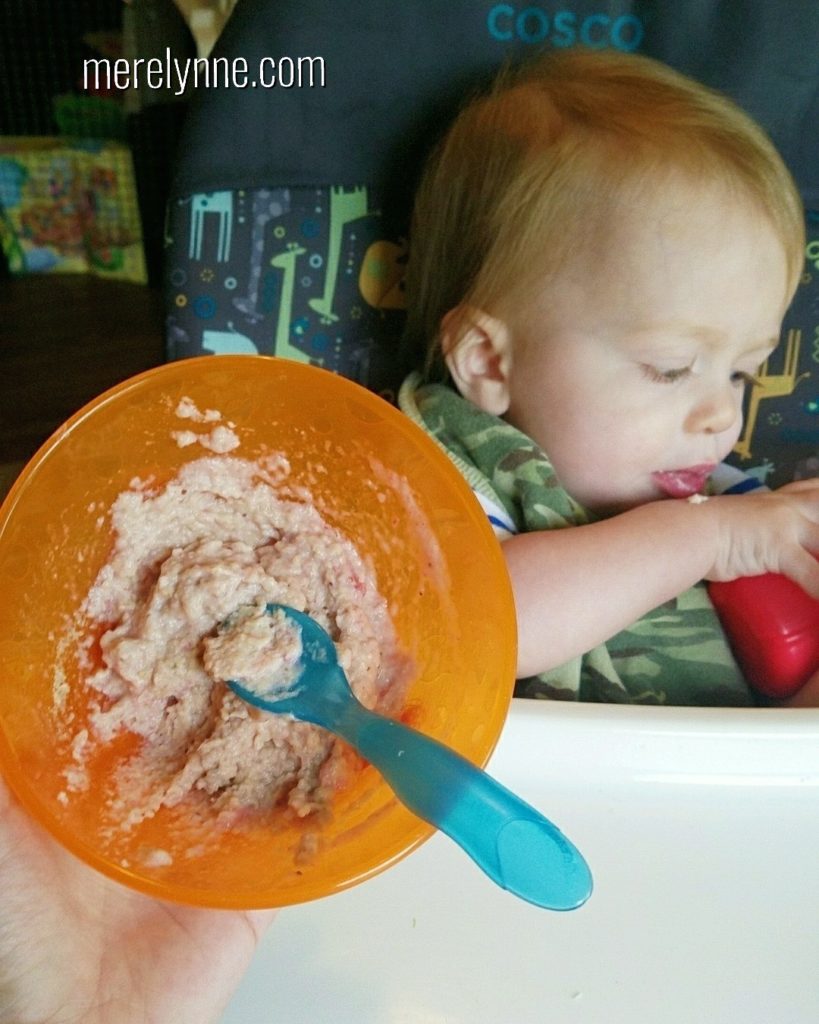 I took the strawberry chunks, put it in my magic bullet with a little bit of milk and pureed them. Not super fine, still some chunks. Then I mixed it with his oatmeal.
Do you know what?
He loved it! He ate the whole bowl!
So the next morning, I added more strawberries and he gobbled that up too!
I knew I was on to something.
Every morning I've been taking his fruit and pureeing it a bit less. I'm trying to get him use to the texture of strawberries, blueberries, mangos and melons. If I make them too big, he's sure to tell me with that direct stare as he feeds it to the dogs, but we're working on it.
I thought it was pretty ingenious to blend them together with a little milk or water and each week just blend a little less. I'm hoping eventually he'll like eating them just chopped into smaller pieces over pureed, but at least he's eating fruit!
What's one way you have gotten your little ones to eat healthier foods? I've been trying to get him more on table foods, but he's not that interested in all of them yet.