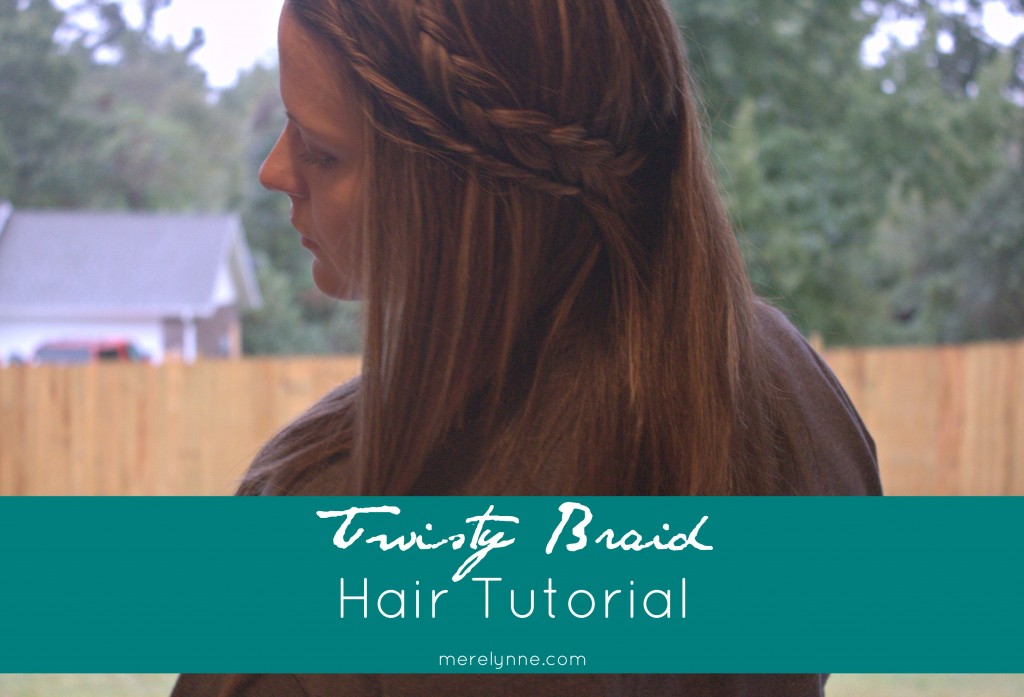 Working in an office where I see clients most days gives me the opportunity to do fun things with my hair.  I don't want to constantly be wearing the same hair style day in and day out.  Nor do I want to look childish by having immature hairstyles.  So, I'm constantly coming up with different ways to style my hair.  This morning I came up with a new one and I have to say – it's probably one of my favorites.  It took no time at all and it stayed in all day, which to me is a bonus.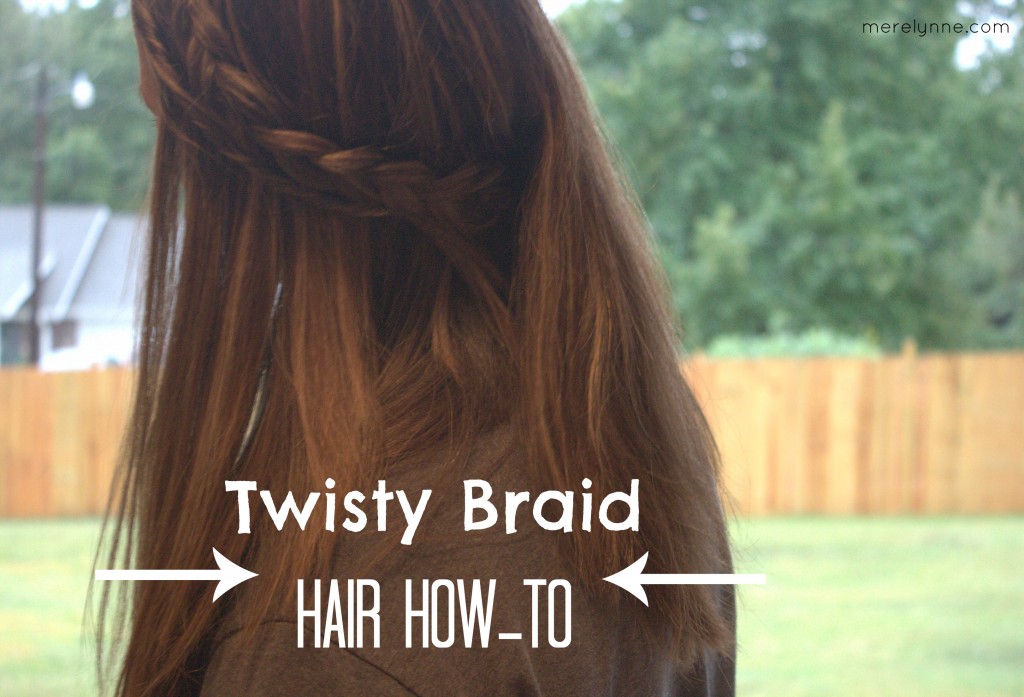 I came up with this great twisty braid hair tutorial that is super easy.  Here's what you need:
1) straightener (if you feel like you need it)
2) 3-5 bobby pins
3) comb
4) hairspray (optional – I didn't use any, but my hair is pretty thick)
If your hair is wavy or needs a little straightening then go ahead and do that first.  I went to bed with my hair up so I had a few creases to work out.  Take a comb and part your hair heavy to one side.  I did a deep part on the right side (facing me it's the left).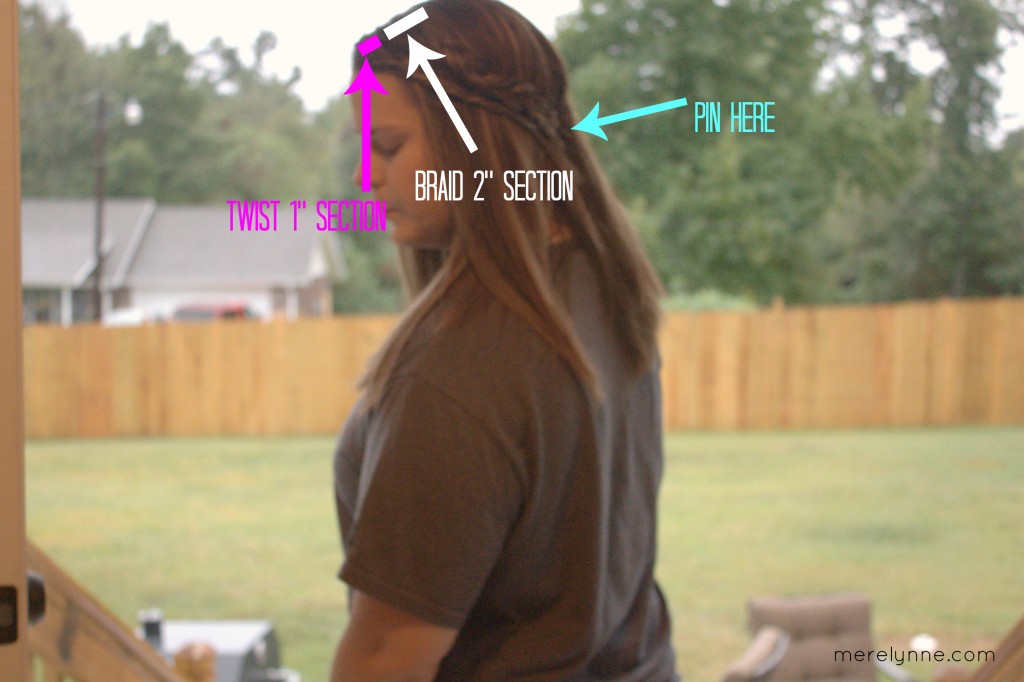 Next I took a small section about 2 inches from the forehead and braided it.  Pin the braid in the back.  Next take the section that's remaining near the front of your head and twist.  Twist until it wraps around and meets the braid, and pin.  Add 2-3 more pins until you feel that it is secure.
The following two tabs change content below.
Meredith Rines, a budget and financial strategist helping fans pay off debt and live the life they've always wanted.
Latest posts by Meredith Rines (see all)