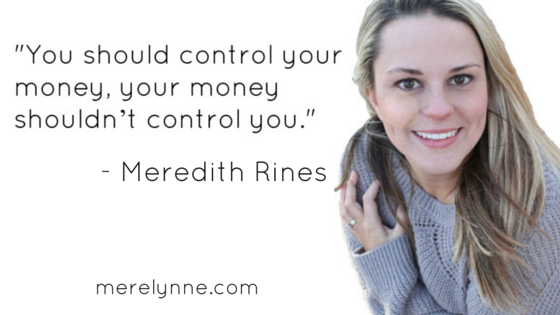 Are you trying to get your finances in better control?  Budgeting and paying off debt doesn't have to be complicated.  You only need one thing to get you started …
a workable plan.
That's where I come in.
I help families and individuals develop their own custom budgeting systems while teaching the foundation of personal finance and money management.  Think of it as the money management education you need, but never received.
Here's how it works:  You and I will spend time getting to know one another.  I want to understand your desires, your goals, and your necessities.  From there we will look at your current finances to create a workable budget.
I want your budget to work for you, not the other way around.  So we make sure you can easily live on your plan without worry and stress.  Remember, you don't have to deprive yourself of the things you enjoy.
Here's the breakdown of what you'll learn when working with me:
how to create a sustainable working budget
how to create reachable financial goals
how to enjoy your money, guilt free
how to create an emergency fund
Want to know the best part?  I teach all of these money management lessons an easy to follow format.  I make myself available to you to answer any questions or ease any concerns you have.  I'm here to help you.  So let's erase the negative stereotypes of budgeting.
Interested?  Send me an email at meredith@merlynne.com to get started.  I'll be happy to create a plan that works best for you.  Since I want to spend time getting to know you, I want to talk before making any sort of financial commitment.
If you're looking for someone to help create great budgeting and finance focused articles for your blog or site, send me an email.  I'd love to help spread the word about being financially savvy.
Here's a little bit about my background:  I graduated with a Bachelor of Science degree in Marketing and went on to earn my Master of Business Administration.  I hold Series 6 and 63 licenses, as well as my insurance license.  I am studying for the Certified Financial Planner® designation.  Once I obtain my CFP® I will then start to focus on earning my Certified Public Accountant designation.  I currently work in the accounting and financial planning industry.  I help families and individuals reach their future retirement goal and help parents plan for the children's future college expenses.  For more about me, read my About page.
I can help you gain clarity of your money to reach your goals.
The following two tabs change content below.
Meredith Rines, a budget and financial strategist helping fans pay off debt and live the life they've always wanted.
Latest posts by Meredith Rines (see all)