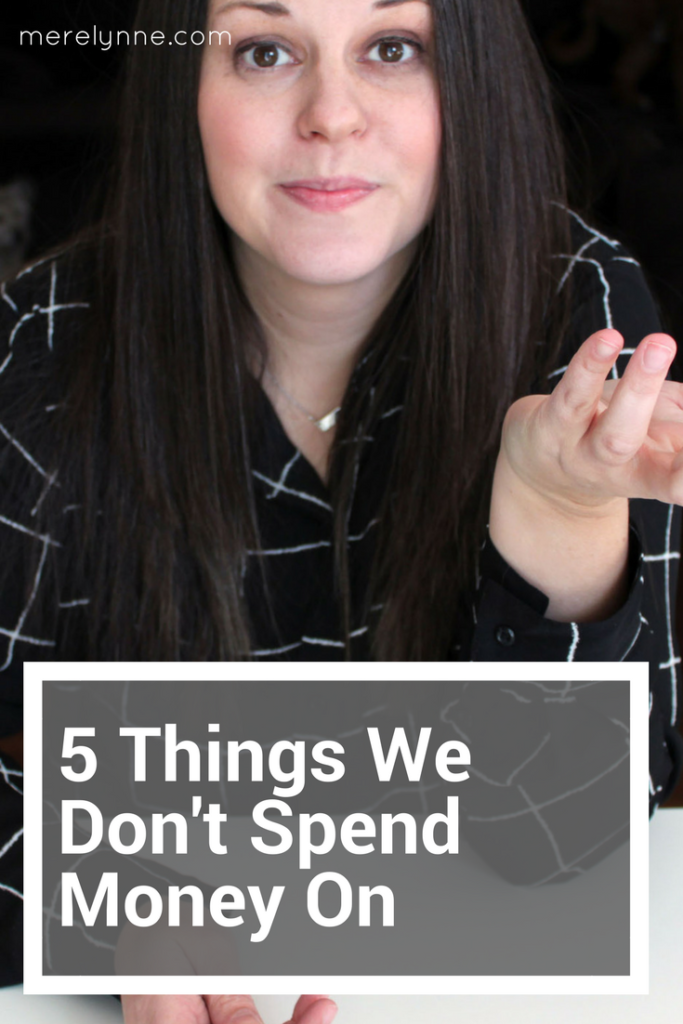 There are some expenses each month you probably notice that are just wasteful. I mean, let's be honest with ourselves, shall we? We all do it and we all have those expenses that we don't need to be spending money on and we aren't getting the full benefits out of, right?
Once my husband, J decided to go back to school full time we took a good hard look at our budget to see what expenses we could cut. Some of these expense were hard to say goodbye to (hello! it's more of an emotional attachment and not so much an actual need) and some of them were super easy to kiss goodbye.
In today's video I'm sharing the 5 things we don't spend money on each month. I also am diving into why I think these expenses are just money suckers and don't actually provide much value to you.
You can watch the video of the 5 things we don't spend money on online or down below:
Here's a recap of today's video:
These are the expenses we gave up months ago when my husband went back to school full time. To be honest, we don't really miss them that much and they weren't that hard to give up.
1) TV
2) Cell Phone Payments
3) Subscription Services
4) Birthday Cards
5) ATM Fees
For more budgeting help check out these posts:
Why You Should Have An Emergency Fund
Need More Help?
If you're looking for a great tool to help keep your family on budget, then check out out my budget spreadsheet. Each month is laid out right in front of you where you can keep track of what you budget and what you actually spend. Now you'll know in real time how you're doing each month.
The following two tabs change content below.
Meredith Rines, a budget and financial strategist helping fans pay off debt and live the life they've always wanted.
Latest posts by Meredith Rines (see all)