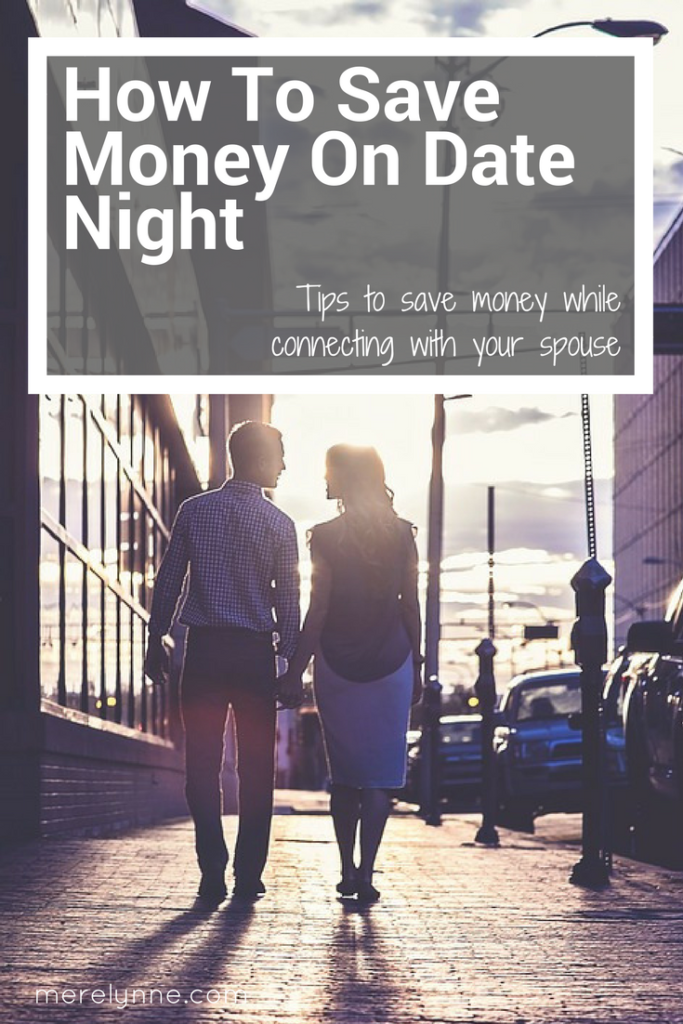 Do you date your spouse? If not, you should really consider giving it a try. I have noticed a huge difference in our attitude towards one another just by going on a few dates here and there (without the kiddo). Dating your spouse can really help keep your marriage strong and the two of you connected. You can lose tough with each other with the world swirling by with play dates, work functions, grocery shopping, preparing meals, laundry, cleaning, errands, and so on. It's easy to just become roommates who are more like partners running a business then two people who fell in love.
By making a commitment to date one another you're declaring the love you have is still strong. You're making your relationship a priority, which will show your children just what a healthy marriage looks like. But there are a few ground rules for a great date night – no financial talk (yes I'm a huge fan of money dates, but those are different then these types of dates), don't talk about other household responsibilities, try to keep the talk about issues with your children to a minimum. Don't get me wrong I love talking about my little kid as much as the next mom, but I try not to talk about his eating, sleeping, or pooping habits on date night.
With all this talk of dating your spouse, you're probably wondering how to budget for it. Well there are many different ways to build a date night each week or twice a month into your budget. We do it by taking money from our eating out fund, which means we have a date night every two weeks (sometimes more and sometimes less). We have found a few ways to save money on date night by following these simple tips:
Use gift cards.
We stockpile our gift cards to use just for date night, which means we usually get to go to a restaurant that we normally wouldn't eat at. It's a great way to save a lot of money. My work gives gift cards away once a month for hitting your target, which is how we get majority of our cards. But we also pay attention to giveaways and door prizes that local businesses offer. Another great way is to ask for gift cards from family for birthdays or Christmas.
When using a gift card, please keep in mind that you will have to leave a tip for the staff. Just bring some cash with you so you can easily take care of it or you can always order the food to-go and then head to the local park for a picnic.
Don't be afraid of coupons.
Keep your weekly newspaper and mailings that have restaurant coupons. Date night doesn't have to be a some fancy place. All you need is some food or entertainment and a place for just the two of you. Remember – there is no shame in the coupon game!
Have a date night at home.
One of our favorite things to do is drop off our little guy with my parents then have a nice quiet evening at home. We pile on the couch, we watch movies that we would never get through when our toddler is around and we cook dinner together (or use our gift cards to pick up dinner).
If your like us and don't have a list of babysitters to call for date night, then swap out with a friend. More than likely you trust your friend to watch your little ones and they trust you. So don't be afraid to ask them to watch your kids in exchange for you watching theirs. They probably won't mind and they would love the idea of having a free night with a reliable babysitter.
I wanted to share with you our list of favorite date night ideas, too. Check it out:
Dinner out
Dinner to go at the local park
Date night at home watching movies
Going window shopping
Driving around looking at holiday decorations
Game night at home
Grilling dinner and lighting our backyard fire pit
Going to a local theater production
What are some of your favorite ways to save money on date night ideas?