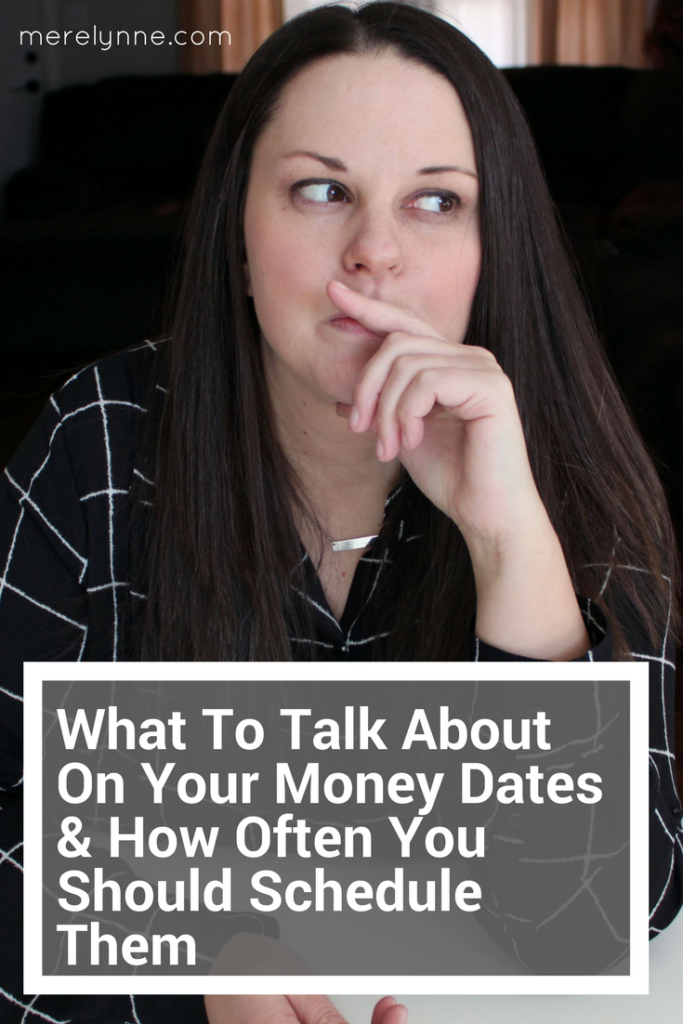 I'm popping in real quick today to answer your budgeting questions. Each month I sit down to answer any questions YOU have when it comes to money, home management, organization, being a crazed Mom, and so on. Over the past few weeks I heard from a few of you about getting the new year off on the right foot. So I'm digging deeper into how we schedule our money dates, and how we make sure our bills on auto-pay get taken care of without any hiccups.
If you're new around here (hi!) then you should know each month I try to sit down to answer any questions you have. It's probably my favorite post of the month, if I'm being honest. I love being able to help you make your life a little bit easier. So if you have any questions, be sure to leave a comment below or you can message me on Facebook or send me an email from my contact page.
This month I received a few questions about money dates. Specifically how to schedule a money date and what you should talking about with your spouse. I also am answering how we set our budget on autopilot, which means our money dates can be a lot shorter!
You can watch this month's Q&A online or down below:
To cut straight to what interests you, check out the time stamps.
How We Schedule Our Money Dates – 1:08
What We Talk About On Our Money Dates – 3:08
How We Make Sure Bills Get Paid – 7:07
Also, if you need more advice or have any questions then check out the previous month's Q&A's.
SEPTEMBER 2017 – SPENDING $100 PER PERSON ON GROCERIES, EATING OUT BUDGET, HOW OFTEN DO WE MEAL PLAN, WHAT DO WE ORDER FROM AMAZON
OCTOBER 2017 – HOW MUCH DO WE MEAL PLAN, BUDGETING WITH INCONSISTENT INCOME, GETTING READY FOR THE HOLIDAYS
NOVEMBER 2017 – HOW WE STAY MOTIVATED, CHORES FOR OUR TODDLER, AND BUDGETING FOR CHRISTMAS
DECEMBER 2017 – PLANNING A NEW YEAR, REVISING YOUR BUDGET, AND SETTING NEW GOALS
For more posts on budgeting, check out these favorites:
How We Plan Our Time In Advance
Need More Help?
If you're looking for a great tool to help keep your family on budget, then check out out my budget spreadsheet. Each month is laid out right in front of you where you can keep track of what you budget and what you actually spend. Now you'll know in real time how you're doing each month.
The following two tabs change content below.
Meredith Rines, a budget and financial strategist helping fans pay off debt and live the life they've always wanted.
Latest posts by Meredith Rines (see all)